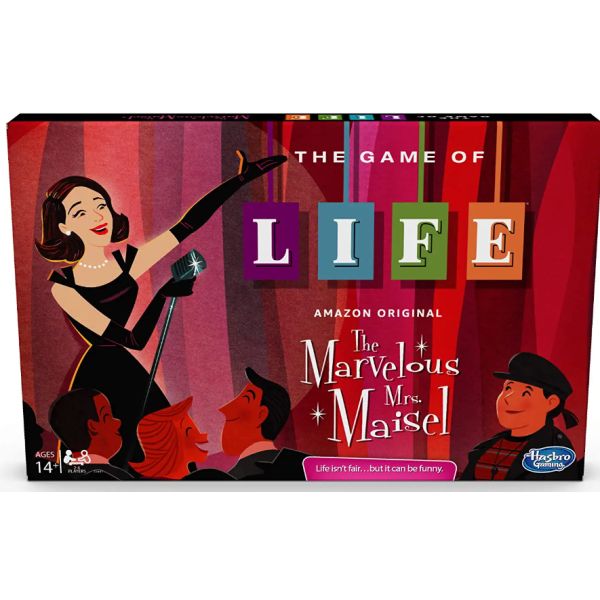 Grab a new game for your collection!
Inspired by the Amazon series: the game of life game takes players back to the 1950S new York city to experience the world of the marvelous Mrs. Maisel
Find your calling: in this edition of the game of life, players choose a path seeking fame and fortune, and Chase their dreams in 1950S new York city
What's your Destiny?: imagine making it big in the big Apple as you move through life's Ups and downs. You could end up at a million-dollar townhouse or a dumpy basement apartment
Make it as a stand-up: if you take a chance and give up all your money trying to become a famous comedian, you just might instantly win the game
Fun party game: the game of life: the marvelous Mrs. Maisel edition board game is a great choice for your next party or get together with friends
Includes game board, spinner (dial, base, pointer, cardboard insert), 108 cards (90 event, 6 Career, 6 college Career, 6 apartment), 6 cars, 48 pegs, 6 comedy Show posters, money pack (includes Insurance certificates and promissory notes), money tray, and instructions.
BONUS:
Check out these other
games on sale
while you are here and save some money!
Did you find this post helpful? If so, it would be great if you could show some support by following

Closet of Free Samples on TikTok

(as well as my other social media accounts @closetsamples) and by checking out

my Etsy shop

! As a small creator, all your support makes a difference! Even a simple share of this post to your friends helps! Thanks so much!