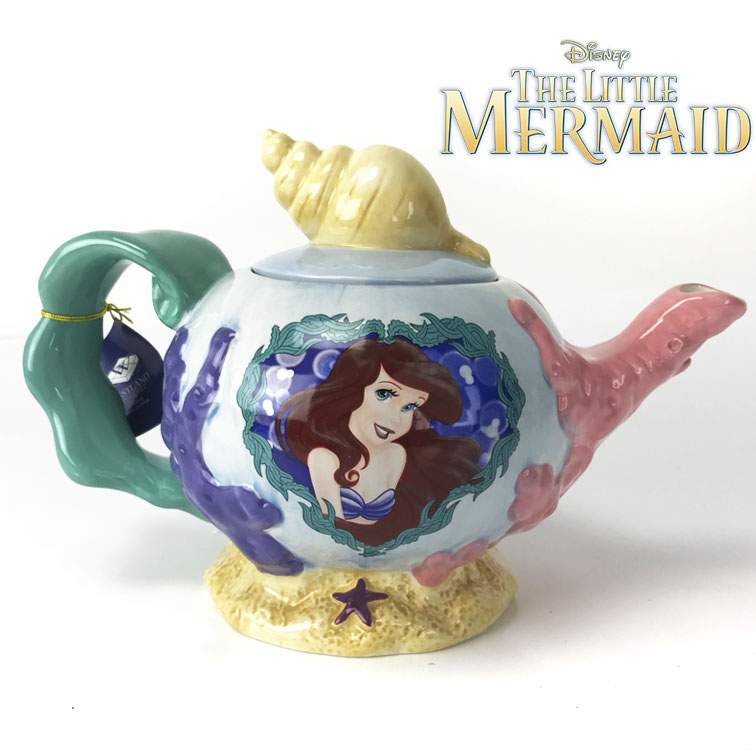 Ariel would definitely add this beautiful teapot to her collection of `Whose-its and Whats-its galore`! It is a ceramic pot that stand 7 inches tall and is styled from the world under the waves with a pink coral spot, seaweed handle and seashell lid handle. Perfect for the collector or
Little Mermaid Fan
in your life! Grab this teapot for just $36.99; regularly $60!!
Product Features
Officially licensed Disney Princesses product & design
High quality ceramic design; functional and decorative
Teapot is 7" tall
Hand wash; not microwave safe
A great collector`s gift
? Get
Cash back
Get
Cash back
on this purchase by using
TopCashBack
!
Sign up here
for
FREE
!
Tip: Open the TopCashBack link a new window, search for the store, select it and it will open in a new window. Once this happens, you can close that window and continue shopping from where you were. Doing this will log that you are shopping through TopCashBack without losing your place!