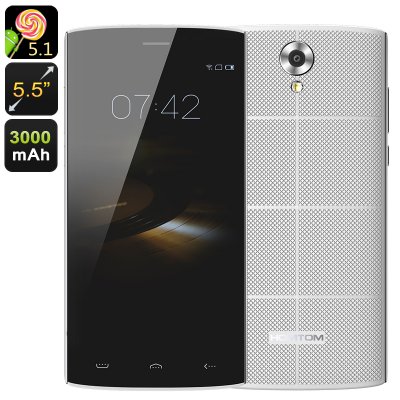 Looking for some gift idea inspiration? Well here`s some hot selling items from last week that would be great gifts for the holiday season:
HOMTOM HT7 Quad Core Smartphone - 5.5 Inch 720P Display, Android 5.1, Quad Core CPU, Smart Wake, Dual SIM  - $55.99
Chinavasion make a really big discount for this HOMTOM HT7. Only 55.99, you can get a 5.5 inch Big screen phone and it contains a lot of amazing smartphone features, such as Smart wake, HD display, Dual SIM and so on.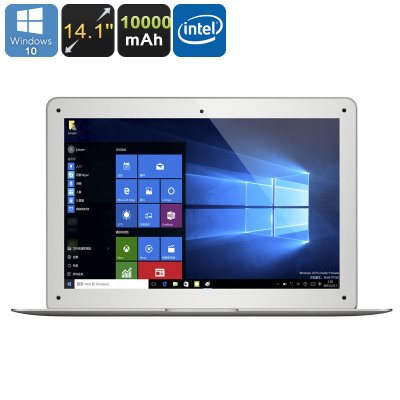 Jumper EZbook 2 Ultrabook Laptop - Licensed Windows 10, 14.1 Inch FHD Display, Intel Cherry Trail Z8300 CPU, 4GB RAM, 10000mAh - $208.41
Since this Jumper EZbook launched in Chinavasion, it bring a lot of views and queries from our customers or visitors. This slimmest laptop only has 1.4kg, but with 14.1 inch FHD display and this laptop is powered by intel Cherry trail Z8300 CPU, 4GB RAM and the most important 10000mAh battery. All the specifications make this laptop a great product, but only at $209 now in Chinavasion.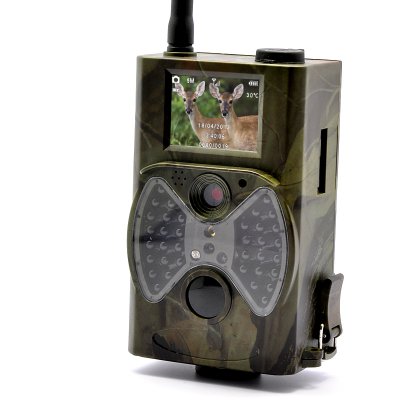 Game Hunting Camera "Wildview" - 1080p HD, PIR Motion Detection, Night Vision, MMS Viewing, 2 Inch Screen  - $76.68
Perfect gadget for outdoor activities, you can use it to catch the precious moment on the rare animals, or use it to protect dying-out animals and avoid those illegal huntsman. This Game Hunting Camera has 1080p HD resolution and it has PIR motion detection and Night vision too. And you can use MMS to view the scene. With all these good points, it has a great sale in Chinavasion.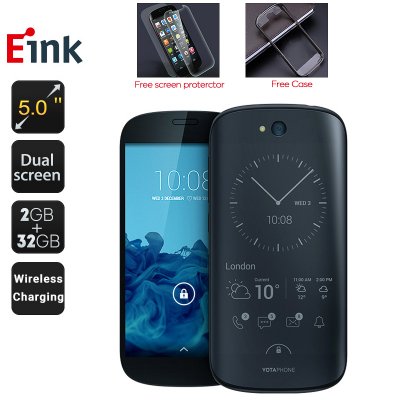 Yotaphone 2 - Dual Display,1080P Front Display, E-ink Back Display, Dual Band Wi-Fi, 4G, Snapdragon 800 CPU, NFC, Qi - $129.99
In today's Smartphone market you do not often come across a device that can be considered as truly unique. The Yotaphone 2, however, is exactly that. Unique. With its two, yes you read it correctly, two fully functioning displays this Smartphone truly stands out from the crowd. This special two screens make this phone has a very good sales.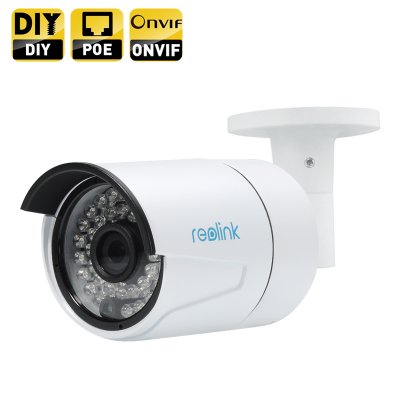 Reolink HD IP Security Camera - 2560x1440, 1/4 Inch CMOS, 4MP, Night Vision, IR Cut, Motion Dection, Smartphone Support - $76.68
The Reolink 4MP IP camera is a high end solution offering super HD 2560x1440 high resolutions making it much better than most other camera in this price range. A weather poof rating protects the camera form harsh conditions meaning you can set it up inside or out and it has a wide operational range so will function fine on hot summer days or survive the cold winter without any problems.
???? Get

Cash back

on this purchase by using TopCashBack! Sign up here for FREE!
*Tip: Open the TopCashBack link a new window, search for the store, select it and it will open in a new window. Once this happens, you can close that window and continue shopping from where you were. Doing this will log that you are shopping through TopCashBack without losing your place!
???? Also,

Save even

 

MORE

 money with Honey - a FREE Add-on that automatically searches and applies coupons to your purchases!
*Tip: Honey is a browser extension that automatically finds and applies coupon codes at checkout on thousands of sites. But that`s not all–– Honey also instantly finds better prices on Amazon and offers cash bonuses on many stores.  It works in various browsers and take just a minute to sign up -- plus it`s FREE! When you`re on a checkout page with a promo code field, Honey will pop up and ask if you want to check for savings. Simply click the "Find Savings" button and Honey will automatically try all known coupon codes for that store (including Honey exclusives). If they find a code that works, they'll apply the one that saves you the most money to your cart. It`s that simple!