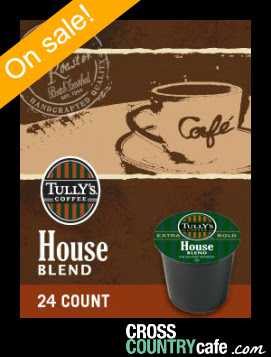 The number one complaint that we hear from Keurig users is that the coffee tastes weak. Our response? You haven`t tried the right roast yet! Keurig offers an entire line of extra bold K-cups that contain 20% more coffee than standard varieties. One of the best is Tully`s- a name synonymous with extra bold K-cup coffees! Your readers will love this opportunity to stock up and save on a K-cup coffee that provides a full bodied, high quality cup of coffee!
Tully`s House Blend Extra Bold Keurig K-cup coffee is on sale for $11.99 per box of 24!
and for your tea drinkers...
Twinings earl Grey Keurig K-cup tea is on sale for $9.99 per box of 24!
the latest brewing technology...
Newman`s Own Special Blend Organic K-carafe coffee is on sale for $7.99 per box of 4!
and last but not least...
Times Square Hiline Coffee Nespresso compatible pods are on sale for $4.99 per box of 10!
But wait, there is more...this months giveaways are live!