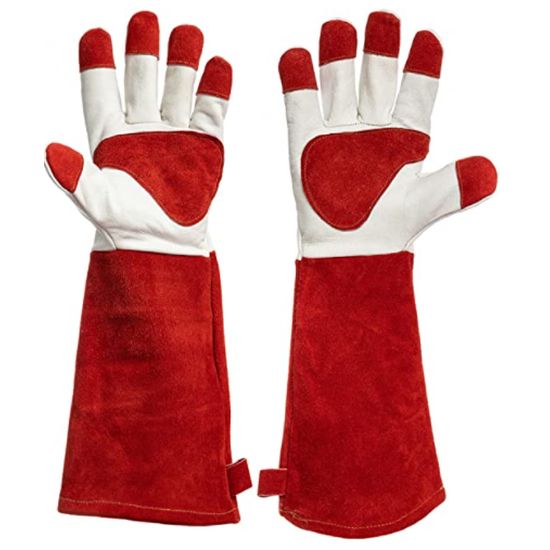 Unique Extra Long Puncture Resistant Gardening Gloves - Padded Palm and Fingertips and extra long design protects all the way up to your elbow for protection against scratches, cuts, rash and bug bites! - Available in Small, Medium, Large, Extra Large Sizes - SHIPS FREE!
These are perfect for gardening and yard clean-up!
Made of premium cowhide and cow split leather, and padded on the palm and fingers, HereToGear gardening gloves will help you to recover your confidence while working in the garden.
Finally! Elbow-length Gardening Gloves You've Been Waiting For!
Perfect for Garden: 100% cow split leather gardening gloves will keep your hands safe and flexible
Superior Protection: Double-padded, cowhide palms and fingertips that are puncture resistant especially against thorns
Elbow Length: Extra-long protective gloves for men and women to keep your arms safe while working on thorny cactus or rose bushes in the yard
Unisex: A necessity for anyone interested in outdoor yard work and gardening
TIP:
Check out these other
gardening deals
currently available while you are here and save some money!