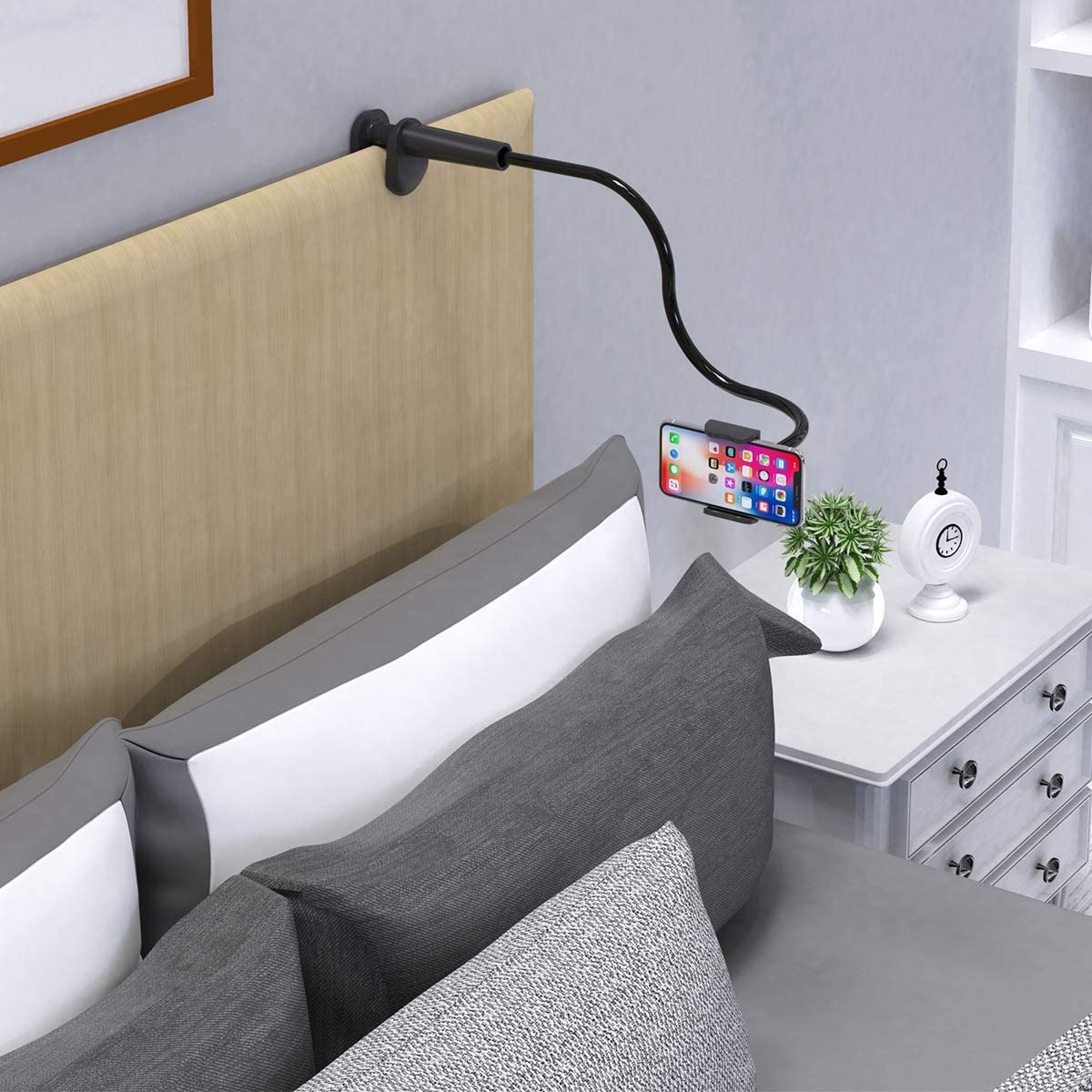 This has so many uses! Being a creator or just being lazy and watching something in bed! This is a must-have!
Get the most out of your smartphone by using it hands-free wherever you are! It's long, flexible gooseneck allows you to always get just the right viewing angle. Perfect for watching videos in bed, following recipes from your phone in the kitchen, or any situation where you need to view your phone without using your hands. The durable 26" gooseneck can be infinitely adjusted and once set will not move even when holding larger-sized smartphones!
Comes randomly in black or white.
Product Details
Allows hands free usage of your smartphone, anywhere!
Fits for 3.5'' to 6.3'' mobile devices
Perfect for watching videos in bed or following recipes from your phone in the kitchen
The durable 26" goose neck can be infinitely adjusted
Will not move even when holding larger sized smartphones