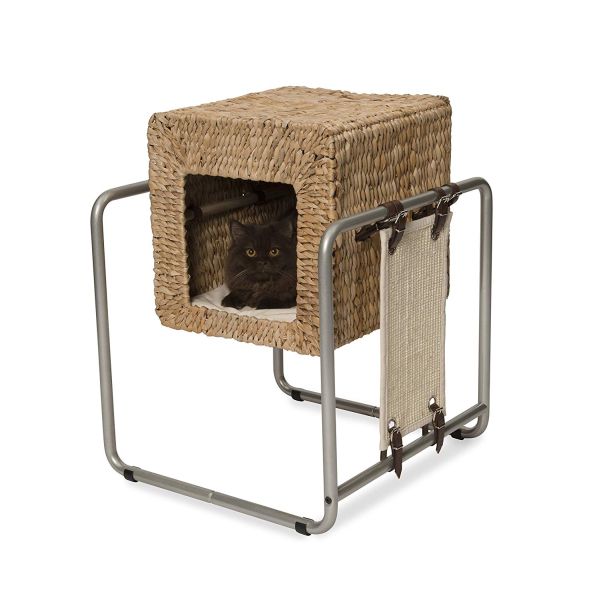 This is adorable and a must-have for cat owners!
Grab the
Vesper Cat Furniture
for just $49.99 on sale. That's a
58% discount
off the regular price of $119.99!
VESPER V-LINE cat furniture
is the perfect convergence of innovative design, cat-friendly materials, and meticulous workmanship. The result is an elegant yet practical line of cat furniture that satisfies the daily activity needs of fussy felines and the aesthetic tastes of cat lovers. Every stunning piece of furniture features varying combinations of cozy cubes, platforms and tunnels, as well as strategically placed scratching areas. Fans of Bauhaus-style furniture or pure, elegant shapes will love this special V-CUBE line. Each unique model features a roomy and comfortable cube cave mounted on a three dimensional curved tubular steel frame. Like the cave, the scratching mat is attached with straps to the side of the steel frame.
Product Features
Elegant yet practical line of cat furniture that satisfies the daily activity needs of fussy felines
Cube cave; Powder-coated, classy silver metallic steel tube frame
Easy installation- 2 screws only
Replaceable sisal scratching mats
Base: 20.5 x 20.5 inches; Height 24.8 inches