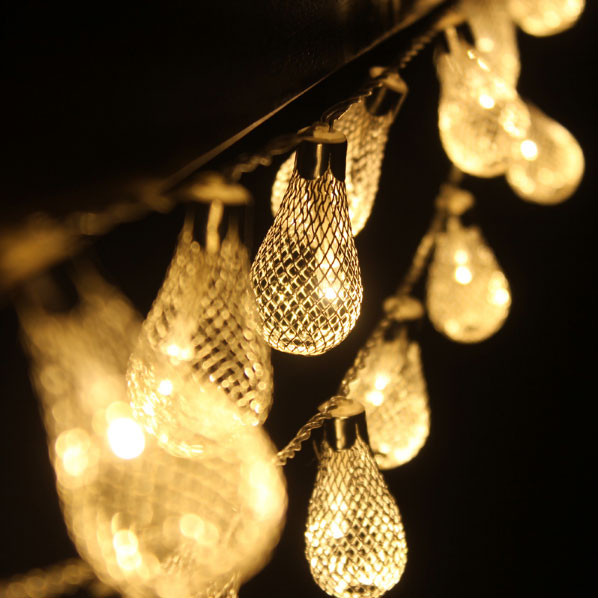 These stylish silver drip with cut-out detail look beautiful and create a gorgeous shadow effect. Maroq balls look great along a shelf, around a frame, in a bowl or in the Xmas tree and make a wonderful gift Set Of
10 Beautiful LED Battery Operated Decorative Golden Metal Fliigree designed drip Lights
. Easier to use in places where there is no electricity switch as it is battery operated.
Product Features:
Stunning Warm White Globe Shaped Fairy Lights – Perfect For Homes, Tents, Weddings, Christmas And More
Measurements: 3 foot Cable Length and 10 Lights
Requires 2 x AA Batteries.
On / Off Switch. Clear Cable. Ideal For Hanging Over Trees, Mirrors, Door Frames And Mantelpieces
Perfect Festival Gift. Add a touch of Moroccan charm to your home with these beautiful silver Maroq lights
Metal globes measure 1" wide x 1.77" tall
???? 

Save Money When You Shop!

 ???? 

Get

Cash back

by using TopCashBack! Sign up here for FREE!

*Tip: Open the TopCashBack link a new window, search for the store, select it and it will open in a new window. Once this happens, you can close that window and continue shopping from where you were. Doing this will log that you are shopping through TopCashBack without losing your place!