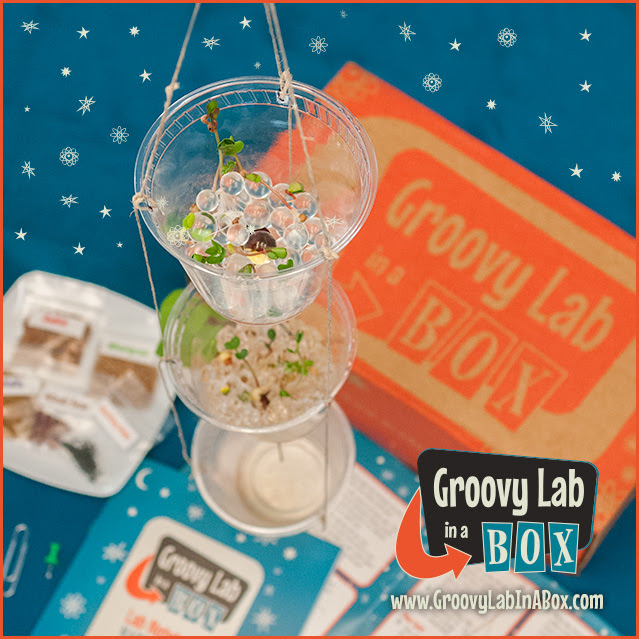 August`s box is Water Works - A Lesson in Hydroponics!
In the
Water Works box
, your children will explore different types of hydroponic systems, seed germination and photosynthesis! Build a water reservoir, test tube bean stalk, hanging raised beds, a groovy space barn and much, much, more! Practice essential 21st century science skills: pipetting, measuring volume and length, making observations and collecting data.
Engineering Design Challenge:
The Mars Colony astronauts need to grow their own food. Using only the materials from your Groovy Lab in a Box, can you design and build a hydroponic garden prototype that can be used by future astronauts at the Mars Colony? As always, the
Water Works box
will have a groovy Lab Notebook where your kids can read about the investigations and Engineering Design Challenge. Plus, all subscribers get access to the
Beyond...in a Box
web portal for additional learning and fun. Be sure to start your subscription today with FREE SHIPPING so you can receive "Water Works" before it ships on
August 30th
.