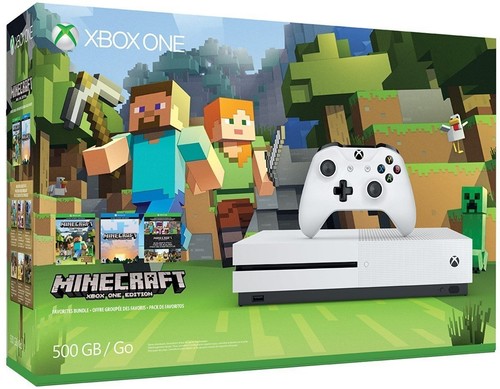 The
Microsoft Xbox One S
is the redesigned and 40 percent smaller version of the gaming console
Xbox One
. The console does not only allow you to play a plethora of games but, also watch movies and use streaming services. The HDMI-port allows the connection to a TV or a monitor. The console is 4K capable and allows viewing movies in UHD quality. The console is also compatible with the Kinect for Xbox One. This model in contains a built-in 500 GB hard drive to store all the media and games and comes in a bundle with the game Minecraft.
???? 

Save Money When You Shop!

 ???? 

Get

Cash back

by using TopCashBack! Sign up here for FREE!

*Tip: Open the TopCashBack link a new window, search for the store, select it and it will open in a new window. Once this happens, you can close that window and continue shopping from where you were. Doing this will log that you are shopping through TopCashBack without losing your place!