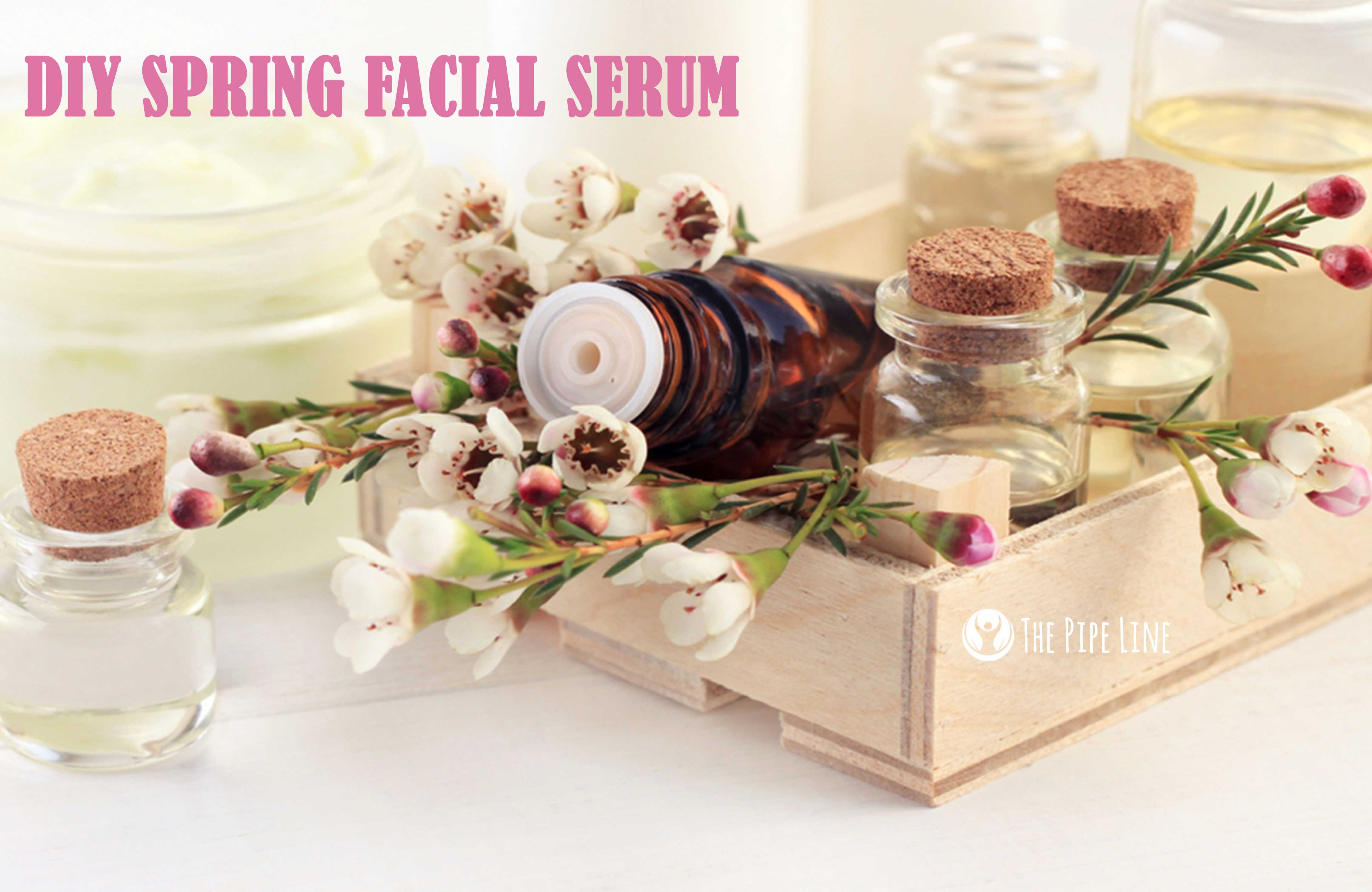 This post first appeared on Piping Rock. All content is theirs.
When was the last time you heard a phrase like that? Probably never because it's borderline bizarre. BUT hold on, we promise you'll get the point soon. This DIY Facial Oil Serum brings together seasonal favorites like carrot seed oil (see, bunny approved!), grapeseed oil, geranium oil, and rosehip oil. The perfecting blend smells like a fresh spring day, and will leave your skin looking fabulous. win-win.
Okay, so here's the run down on the ingredients we've chosen for this egg-cellent homemade serum.
Carrot Seed Oil
Contrary to popular opinion, carrots aren't the only part of this vegetable that is magical. The seeds of the carrot is actually quite beneficial for you! It has a high content of Vitamin E and C which have been known to rejuvenate the look and feel of your skin.
Geranium Oil
Cue the floral fragrance! Don't you want your serum to smell like a sunny, warm day or like a stroll through a meadow? We thought so. The addition of Geranium Oil does just that. So apply and breathe in the scent of 1000 wildflowers.
Rosehip Oil
Rosehip Oil is derived from the seeds of rose bushes. Native to Chile, it is chockful of vitamins and minerals. Though our favorite part is its fresh, natural scent that works in conjunction with the geranium oil!
Grapeseed Oil
Finally on the roster is the carrier oil of this serum -- Grapeseed Oil! This light, viscous liquid makes the perfect overall moisturizer. A natural emollient, it makes for a great soothing experience on the skin. This oil is derived from the seeds of the grapevine, so those of you wine-lovers out there, rejoice!
GLOW HOPPILY SERUM
+ 1.5 oz. Grapeseed Oil
+ 6 Drops Carrot Seed 100% Pure Essential Oil
+ 4 Drops Rosehip 100% Pure Oil
+ 2 Drops Geranium (Bourbon) 100% Pure Essential Oil
+ 1 Dropper Bottle 2 fl oz Glass
To make, simply do the following:
Add in the 1.5 oz. of Grapeseed Oil, make sure to not add any more or it will overflow.
Then, mix in the Carrot Seed Oil, Rosehip, and Geranium Oil drops.
Shake the bottle well.
Apply to damp skin after cleansing for a revitalizing moisturizer replacement!