This post first appeared on Piping Rock. All content is theirs.
It's Monday. You're tired. Since you woke up this morning, the day has been a constant influx of emails, to-do lists, and texts to answer. It's no wonder by the time you get home and have some designated me time, you're likely to just slump down in bed and wait to fall asleep. This image, if you're like us, is all too familiar. Yet, is it just us or are Monday'susually on the short end of the stick when it comes to self-care? After all, Sundays have a full-out hashtag dedicated to the action.

We want to change up your Monday slump routine and bring you a bit of #SelfcareSunday on Monday. Dare we turn that hashtag into #MeMonday?

Wondering how that'll be done? Simple. Through a nice, long bath filled with soul-lifting aromas, candles and clay masks. Don't go from 0 to 100, then go to bed stressed. Find time to unwind and make the end of the day more enjoyable.
Fall Away From Today Bath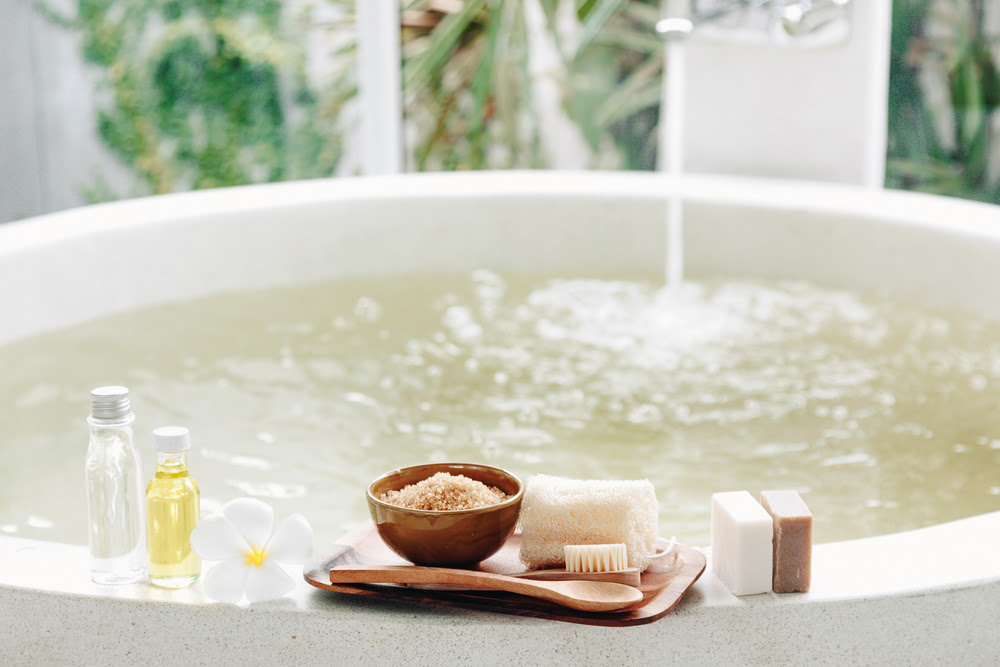 What You'll Need To Do:
First, drop the following essential oils into the water while the tub is filling up:
+ Sandalwood 100% Pure Essential Oil (3 Drops)
+ Vanilla Essential Oil Blend (2 Drops)
+ Clove Bud 100% Pure Essential Oil (2 Drops)
+ Cinnamon Leaf 100% Pure Essential Oil (1 Drop)
Then, have a wax melt on hand to give off additional aroma while in the bath:
Lastly, light some tealight candles and place them throughout your bathroom so you can turn off the lights and relax!
---
So now when Monday night hits and you feel completely done with life, you can give yourself a nice, fall-themed bath to push away the hectic start to your week!