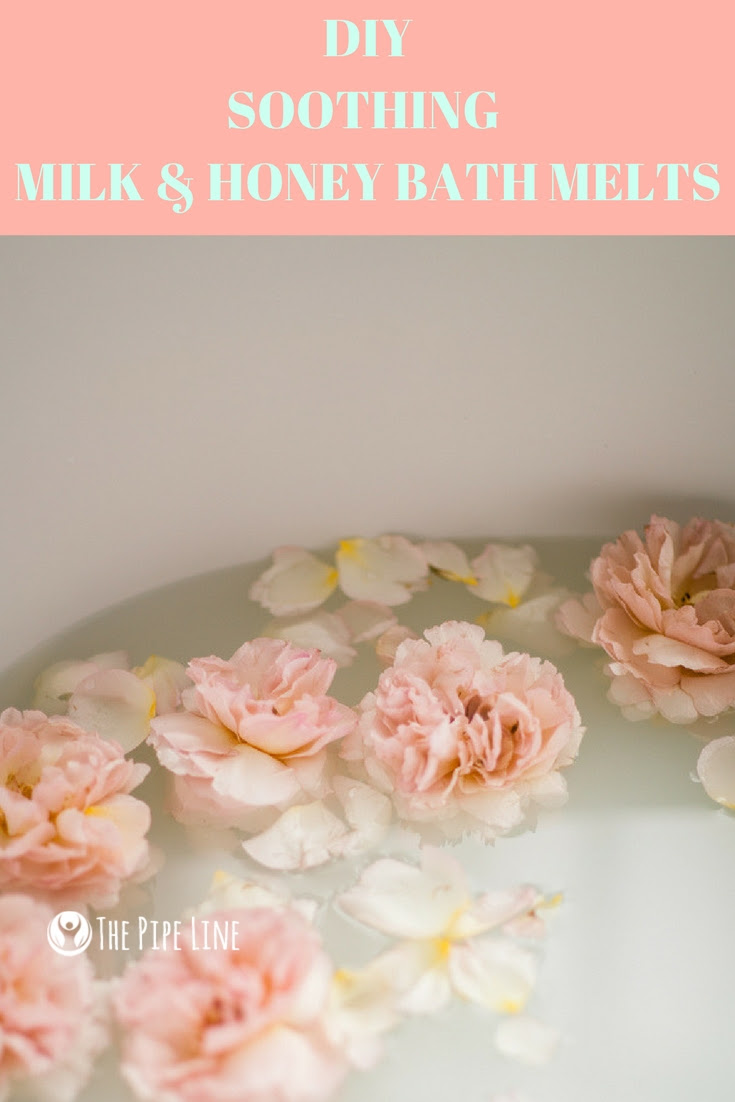 This post first appeared on Piping Rock. All content is theirs.
Tomorrow is finally Valentine's Day! And for those who celebrate, today is Galentine's Day! Both are great holidays to share with those you love the most, and to remind one another of your gratitude for being together. There are so many ways to celebrate--movies, dinner, champagne with nostalgia talks...But, friends and lovers aside, we think its also important to pamper yourself. After all, self-love is a thing too, right?
One way to do that is with these Milk & Honey bath melts. Made from creamy, rich milk and sweet, smooth honey, the ingredients are simple yet indulgent. Our favorite part is that you most likely have all the things you need to make them for *tonight* in your kitchen. That means Valentines Day night can be all yours for unwinding.
We love milk, and have used it in many other DIY projects in the past, since it is naturally moisturizing. It hydrates the skin and leaves you feeling soft as a baby (okay, maybe not actually, but close enough!). Honey, on the other hand, is a natural emollient, and can work to soothe the skin. Both together make for a lovely bathtub experience.
Now for the fun part -- the project!
To make these bath time companions, you'll need to gather your materials. For this project, you'll need the following:
+ 1 cup Shea Butter
+ 1/3 Cup Sweet Almond Oil
+ 1/4 Cup 100% Wildflower Raw Honey
+ 1 Cup Powdered Milk
Gathered? Okay, let's move on to the How-To for these Milk & Honey Bath Melts:
First, you'll want to melt the Shea butter, almond oil, and the honey in a double boiler. If you don't have one, then microwave them together in a microwave-safe bowl for 45 seconds.
Next, you'll add in that 1 cup of powdered milk. Don't worry if the mixture doesn't look smooth.
Finally, start to roll the mix into little balls, and place on parchment paper.
Allow them to cool, then use as you desire!
Happy Almost Valentine's Day!