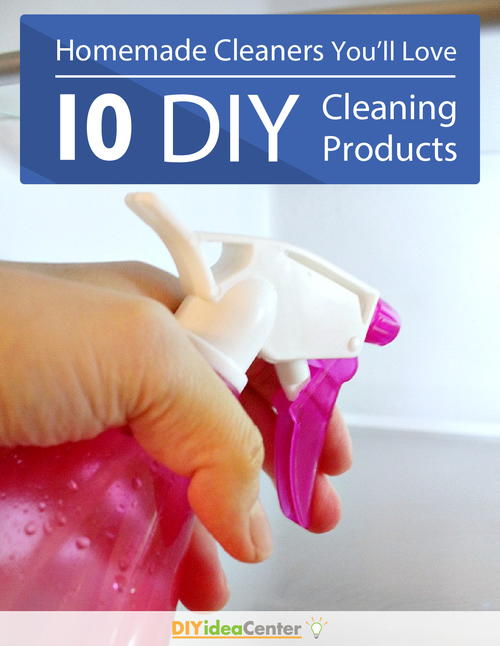 With
Homemade Cleaners You'll Love: 10 DIY Cleaning Products
, you will be able to make DIY cleaners you need for any occasion with ease. Whether you are trying to remove odors from your refrigerator, are needing a cleaner that is safe for wood floors, or are wanting to make you own dish soap, you are sure to find what you need in this collection of easy, cheap homemade cleaners.
From sweet-smelling citrus cleaners to fresh and easy re-useable dryer sheets, this selection of homemade cleaning products is centered on DIY cleaners that you can make in your own home and are sure to adore.
Most of these tutorials require less than five ingredients and have just a few simple steps, which means you'll be making your own DIY cleaning products in no time! By printing out this free eBook, you will have an amazing resource for the best homemade cleaners around. These DIY cleaning products are sure to become staples in your household!
NOTE: This item is absolutely free, but please note that Closet of Free Samples does not ship out freebies and free samples! Also, Closetsamples.com does not offer free stuff or free samples for sale. Follow the instructions provided above to request the listed freebies. If you need to contact a specific merchant, please follow the link to that merchant's own website.

Visit Closet of Free Samples website every day for more new freebies and deals.