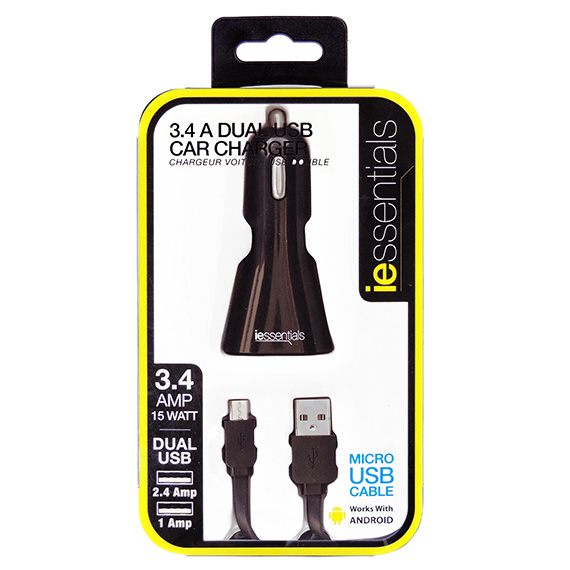 **Just pay shipping!
Converts car`s power outlet into
2 usb ports to charge 2 devices simultaneously
. 3.4amp quick charge usb ports for fastest charging possible. Lightweight & compact. Has 2 USB ports. One is 2.4 amp for quick charger of newer devices and tablets, and one 1.0 amp to allow for charging older devices. This is important because some older devices are not able to handle higher amp ports. So, this makes it very handy to have one charger than can charge both types of devices! A micro USB charger cord is provided as well, which will work with android phones. You can still charge your iphone and other apple devices by plugging an apple compatible cord into the charger.
???? Get

Cash back

on this purchase by using TopCashBack! Sign up here for FREE!
*Tip: Open the TopCashBack link a new window, search for the store, select it and it will open in a new window. Once this happens, you can close that window and continue shopping from where you were. Doing this will log that you are shopping through TopCashBack without losing your place!
???? Want to Save More Money? Try these out: