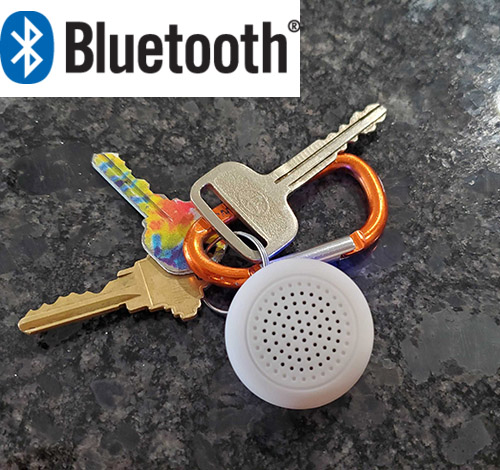 Tiny speaker, big sound! This pocket-sized, white
micro-dot from Kikkerland
is just barely 1.5" in diameter and a tad over 1" tall. It's light-weight and it's wireless speaker can be attached to your keychain for easy portability and convenience. The speaker features 1.5 hour play time and includes a Micro USB charging cable. The perfect little gift for just about anyone who loves their tunes.
Product Features
2.25" square Packaging 1.25" Diameter Speaker
NOTE: This item is absolutely free, but please note that Closet of Free Samples does not ship out freebies and free samples! Also, Closetsamples.com does not offer free stuff or free samples for sale. Follow the instructions provided above to request the listed freebies. If you need to contact a specific merchant, please follow the link to that merchant's own website.
Visit Closet of Free Samples website every day for more new freebies and deals.