Definition of life hack
informal. : a usually simple and clever tip or technique for accomplishing some familiar task more easily and efficiently. "Life hacks," as they are known, are all about eliminating life's manifold frustrations in simple and deliciously clever ways.
Don't forget to
follow me on Twitter for daily deals
and freebies. I am very limited on my posting on Facebook due to all their
"violations"
and such. I don't even like to post kitchen knives on there anymore! Whereas
everything
has been getting shared on Twitter. Of course, you are always welcome to still
follow me on Facebook
as well! So don't miss out on all the money-saving offers!
TODAY'S LIFE HACK
Want to know what all those weird-sounding ingredients are in your skin products? On SkinSort.com you can copy and paste the ingredient list into an online ingredient analyzer, and it will break down what each ingredient is and what it does to your body.
Speaking of skincare, check these awesome skincare products!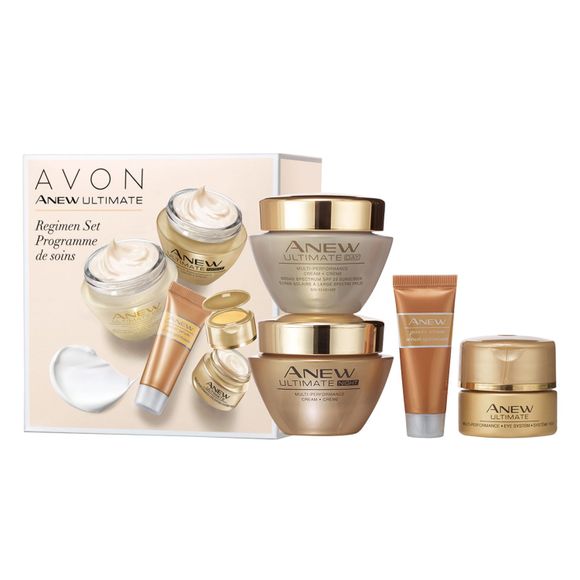 Now you have a convenient way to experience Ultimate regimen products. You can layer the moisturizer over a serum and feel the ultra-lightweight, silky texture on your skin. That first impression is invaluable, with additional benefits seen over time.
A beautifully balanced cleanser carefully formulated for sensitive skin to gently remove surface impurities without stripping skin of its crucial natural oils. Formulated with intensely calming and hydrating ingredients to deeply moisturize, expertly appease inflammation and prevent future irritation. This wonderfully mild cleanser is safe, soothing and effective for even the most delicate of skins, including those with rosacea, psoriasis and eczema. Skin is left soft, serene and ready to receive the full benefits of our other phases of treatment.
Our Wildflower + Honey Gentle Face Cleanser is ideal for sensitive, dry, and normal skin types, but can be incorporated into any skincare regimen. You will love this natural, deep-foaming cleanser. It will leave your skin feeling soft and smooth, with soothing aloe leaf juice and organic oat straw extract, plus quinoa protein to improve skin elasticity, lavender to calm redness, and honey to restore moisture. This product is paraben and sulfate-free.
Transform & rejuvenate your skin with our three simple and powerful products. 1. Peppermint Espresso Scrub: S
imultaneously exfoliates
and
moisturizes. The synergistic effect of sugar, coffee, and Himalayan pink salt removes dead skin cells and promotes cellular regeneration. At the same time, our blend of natural oils nourishes and moisturizes the skin. The results? A visibly healthier, glowing, revitalized, and fresh look after a single treatment. Non-comedogenic. Vegan. Allergen free.
2. Day serum: Attacks dark spots and wrinkles, reduces inflammation, and encourages cell rejuvenation to leave your skin smooth and glowing. 3. Hand Serum: Penetrates the skin fast leaving it soft and moisturized but not greasy. Helps reduce UV-induced hyperpigmentation and creates a protective layer that lasts several hours.
Say goodbye to dry, flaky, itchy skin with our clinically proven hydration duo to gently soften while cleansing and lock-in supple, replenishing moisture. Steeped in science, our biotech approach uses living organisms–plant cells to develop hardworking, results-driven ingredients that allow us to formulate the highest performing, vegan, cruelty-free products.
Treat congested, breakout-prone skin to our 6-piece collection of indulgent, effective and easy-to-use skincare essentials optimized to purify, balance and control shine for a smooth and even-toned complexion. 6-piece set includes: Balancing Cleanser, Clarifying Spot Gel, Toning Mist, Eye Cream, Mattifying Moisturizer, Dual Detox Mask
From the licorice, honeysuckle, lavender, coffee… To the Witch Hazel, coconut oil, and cucumber… We've put together what we believe to be the best system for fading the look of dark spots on Planet Earth.
(That will brighten, tighten, cleanse, and hydrate your skin, too).
That's why we call this the ultimate brightening facial that you'll enjoy for yourself at home every single day.
All skin types. Safe to use on both men and women. Massage onto skin using circular motions. Rinse well. Catechins in Green Tea Matcha fights free radical damage caused by environmental aggressors, like pollution and UV rays. Green Tea Matcha is a gentle ingredient and it's an effective source of nutrients for all skin types—even the most sensitive type. Green Tea Matcha with 20 times the antioxidants found in blueberries, helps stimulate microcirculation in the skin.
TODAY'S GREEN HACK
When it comes to food, the general rule of thumb is: The lower it is on the food chain, the smaller its carbon footprint will be.
Speaking of food, check out these Vegan-friendly options:
This Plant-Based Bundle has all our top selling and most reviewed Plant-Based and Vegan-friendly 90-second meals, sure to keep you smiling! These incredibly tasty and filling easy meals will leave you feeling satisfied and happy with only ultra-clean and functional ingredients, and ready to eat in 90-seconds with absolutely zero-prep. All Proper Good Plant-Based meals are no-fridge-needed so stock up the pantry, take to work for easy lunches, or take on-the-go for travel. Made with delicious vegan-friendly items including Organic Coconut Milk, Plant-Based Meats, and rich Vegetable Stocks for delicious 90-second Plant-Based meals wherever you need them. Just click add and you'll see all the best selling individual Plant-Based items in your cart, you can then add more or remove however you wish :-) Super easy! As seen on Shark Tank with 5,000+ reviews, a 30-day Money-Back-Guarantee, and Free-Shipping with 6 or more meals... what are you waiting for?
Our partners at Perfect Day have innovated the world's first animal-free whey protein that's identical to protein in cow's milk but without any cows! This product is lactose free, but contains dairy protein produced without the involvement of any animals. A lot of people have issues with lactose, but a smaller group is actually allergic to dairy protein. That's why we say "contains milk allergen." It's simple! If you're allergic to milk, it's nej for you. If you just want lactose-free, vegan, and animal-free, it's ja for you!
Our combo pack contains all five of our delicious flavors in Lunchbox 0.5 oz size with natural & healthy ingredients: Three Savory - Himalayan Pink Salt, Vegan Cheese, Chili Lime & Turmeric One Sweet - Dark Chocolate. Try these Guilt-Free Ayurvedic Snacks with Salads, Soups, Tea or Coffee, Yogurt, Milk and in Trailmixes.
MUD\WTR was dreamt up to reduce my coffee dependence. Coffee is a stimulant, slingshotting my energy levels, I wanted a more balanced approach to boosting focus and wakefulness. So, I blended masala chai with a hall of fame ingredient list: Lion's mane for focus, chaga and reishi to support a healthy immune system, cordyceps to promote natural energy, turmeric and cinnamon for their antioxidants, and cacao for mood and energy. It's 100% organic and there's zero sugar and no sweeteners added. With just 1/7 of the caffeine in a cup of coffee those jitters are gone and you are left with calm, alert, and sharp but still able to fall asleep at night. The result: you, but superhuman.
Après is an enhanced protein drink that combines the power of plant protein with a silky smooth, hydrating base of coconut oil and coconut water rich in electrolytes and MCT fats. Designed to sustain and replenish, this drink's light, smooth texture will fill you up without weighing you down. The Variety Pack is our best selling option for first-time purchasers looking to try multiple flavors or returning customers that like to switch it up. This pack has something for everyone!
Gluten Free. Vegan. Kosher. Plant Based. All Flackers crackers are crafted with the highest quality organic flaxseed. USDA Certified Organic and Non-GMO Project Verified.
We put Birthday Cake in a bag so you can enjoy the nostalgic flavor of Birthday Cake without the artificial ingredients. Made with natural color sprinkles for a pop of color, too!