Life hacking allows people to take more ownership of their lives. Before attempting to hack life, people shouldn't just set an end goal but should also ask themselves how they want to feel on a daily basis. If people aren't happy with what they are doing daily they won't succeed. Maybe all this life hackery is just another way the internet tries to hold your attention. Some life hacks might really be game-changers. Either way, it doesn't hurt to try, right?!
Definition of life hack
informal. : a usually simple and clever tip or technique for accomplishing some familiar task more easily and efficiently. "Life hacks," as they are known, are all about eliminating life's manifold frustrations in simple and deliciously clever ways.
Why are life hacks so popular?
Life Hacks are the best things that can happen to a person. Why wouldn't you like to do the same thing in a short and simple way? Like Bill Gates always said He would like to hire a lazy person rather than hard-working person because he will find an easy way to do the same. Life Hacks merely make the work easy with the same results. They are popular because they can improve the rest of your life.
Follow me to save more money!
Don't forget to
follow me on Twitter for daily deals
and freebies. I am very limited on my posting on Facebook due to all their
"violations"
and such. I don't even like to post kitchen knives on there anymore! Whereas
everything
has been getting shared on Twitter. Of course, you are always welcome to still
follow me on Facebook
as well! So don't miss out on all the money-saving offers!
TODAY'S LIFE HACK
Want to distinguish good journalism from bad? Bad articles/news pieces tend to have an emotional cue in them. If a headline ever tells you how to feel, make sure you take anything you read in it with a huge grain of salt.
Speaking of rnews, check these out: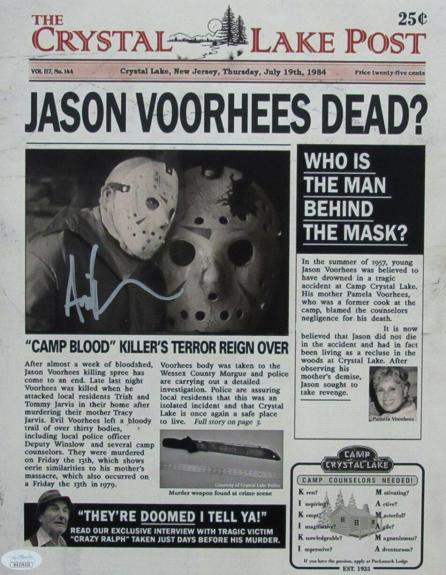 Ari Lehman Autographed 11x14 Crystal Lake Post Newspaper "Friday the 13th" JSA Comes fully certified with Certificate of Authenticity and tamper-evident hologram. Also backed by HollywoodMemorabilia.com's Authenticity Guarantee.
We're marking the 80th anniversary of Pearl Harbor with this newspaper book. Includes coverage from news reports of the time up to August 1942. The perfect gift for any history buff, which you can personalize with their name (up to 22 characters) and a message (5 lines up to 30 characters each).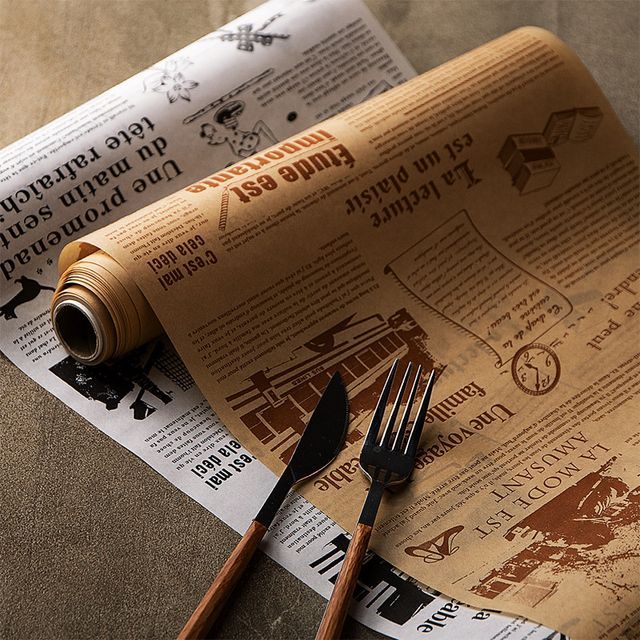 TODAY'S GREEN HACK
Getting a new phone? Don't throw your old one out! You can send it in to gorecell.com, where they'll use the extra parts and give you some cash for it.
Speaking of cell phones, check these out:
The HiBoost 4G 2.0 OTW is the perfect cell phone signal booster for trucks, SUVs, and semi-trucks. It improves weak 3G, 4G LTE, and 5G signals for multiple users in the vehicle. It supports all US carriers and all cellular devices, preventing dropped calls, poor voice quality, and slow internet on the road!
The B15 smartphone is powered for the real world. Featuring a 48MP quad-camera, an Octa-core processor, a 6.78″ FHD+ display, and a 5,000 mAh battery with Fast Charge capabilities.
With KidSmart OS®, your kids can graduate seamlessly from one level of responsibility to the next based on their needs and maturity. Start with a device that's completely locked down with talk and SMS texting only, then easily add device functionality from the Troomi Parent Portal—without having to replace hardware. Featuring KidSmart OS®, "different" really isn't the right word—think "revolutionary."
No pornography, predators, and bullies
No social media or harmful games
Graduate kids into more functionality based on needs and maturity
Option for safe web browser
Access to safe apps for school and creativity
Schedule access based on time of day
Safe environment to prepare kids for the future