Life hacking allows people to take more ownership of their lives. Before attempting to hack life, people shouldn't just set an end goal but should also ask themselves how they want to feel on a daily basis. If people aren't happy with what they are doing daily they won't succeed. Maybe all this life hackery is just another way the internet tries to hold your attention. Some life hacks might really be game-changers. Either way, it doesn't hurt to try, right?!
Definition of life hack
informal. : a usually simple and clever tip or technique for accomplishing some familiar task more easily and efficiently. "Life hacks," as they are known, are all about eliminating life's manifold frustrations in simple and deliciously clever ways.
Why are life hacks so popular?
Life Hacks are the best things that can happen to a person. Why wouldn't you like to do the same thing in a short and simple way? Like Bill Gates always said He would like to hire a lazy person rather than hard-working person because he will find an easy way to do the same. Life Hacks merely make the work easy with the same results. They are popular because they can improve the rest of your life.
Follow me to save more money!
Don't forget to
follow me on Twitter for daily deals
and freebies. I am very limited on my posting on Facebook due to all their
"violations"
and such. I don't even like to post kitchen knives on there anymore! Whereas
everything
has been getting shared on Twitter. Of course, you are always welcome to still
follow me on Facebook
as well! So don't miss out on all the money-saving offers!
TODAY'S LIFE HACK
When sharing headphones with friends, turn on the mono audio feature, so that your phone splits the sound equally.
Speaking of headphones, give these a try:
Kids need good sound too--they'll love the built-in 40mm speaker unit, which provides rich bass and lifelike audio. Limit audio volume between 74, 85 and 94dB using. USB-C cord for incredibly fast charging. Just 10 minutes gives you 4 hours of playtime! Use with AUX or wireless for ultimate versatility! Enjoy Bluetooth 5.0 technology with the iClever wireless headphones for a super-stable connection. One button controls play, pause and end and answer phone calls. The built-in microphone on these kids bluetooth headphones gives hands-free freedom for studying, doing homework, being in class, or playtime.
Crafted for the audio enthusiast, Monitor 80Driver: 40mmSensitivity: 100dB ±; 3dBImpedance: 250ΩFrequency Response: 10Hz-40KHzDistortion: ≤1%
Super soft ear cushions kids can wear for hours. A 85/94dB Volume Limit keeps kids ears safe with high quality sound. Made of FDA Approved Non-Toxic Material FDA certified for toys. Two way built in mic is perfect for online classes, singing, and video recording. Twist it, pull it and bend it with no fear! Flexible steel core keeps headphones safe even when playing rough.
TODAY'S GREEN HACK
Getting a lot of spiders hanging around in your house? Stop using chemical products and try this DIY spider repellent instead: Combine 1 cup vinegar, 1 cup ground black pepper, 1 teaspoon oil, and some liquid soap. Pour this concoction in a spray bottle and spray it along the exterior of your doors and windows.
Speaking of spiders, take a look at these: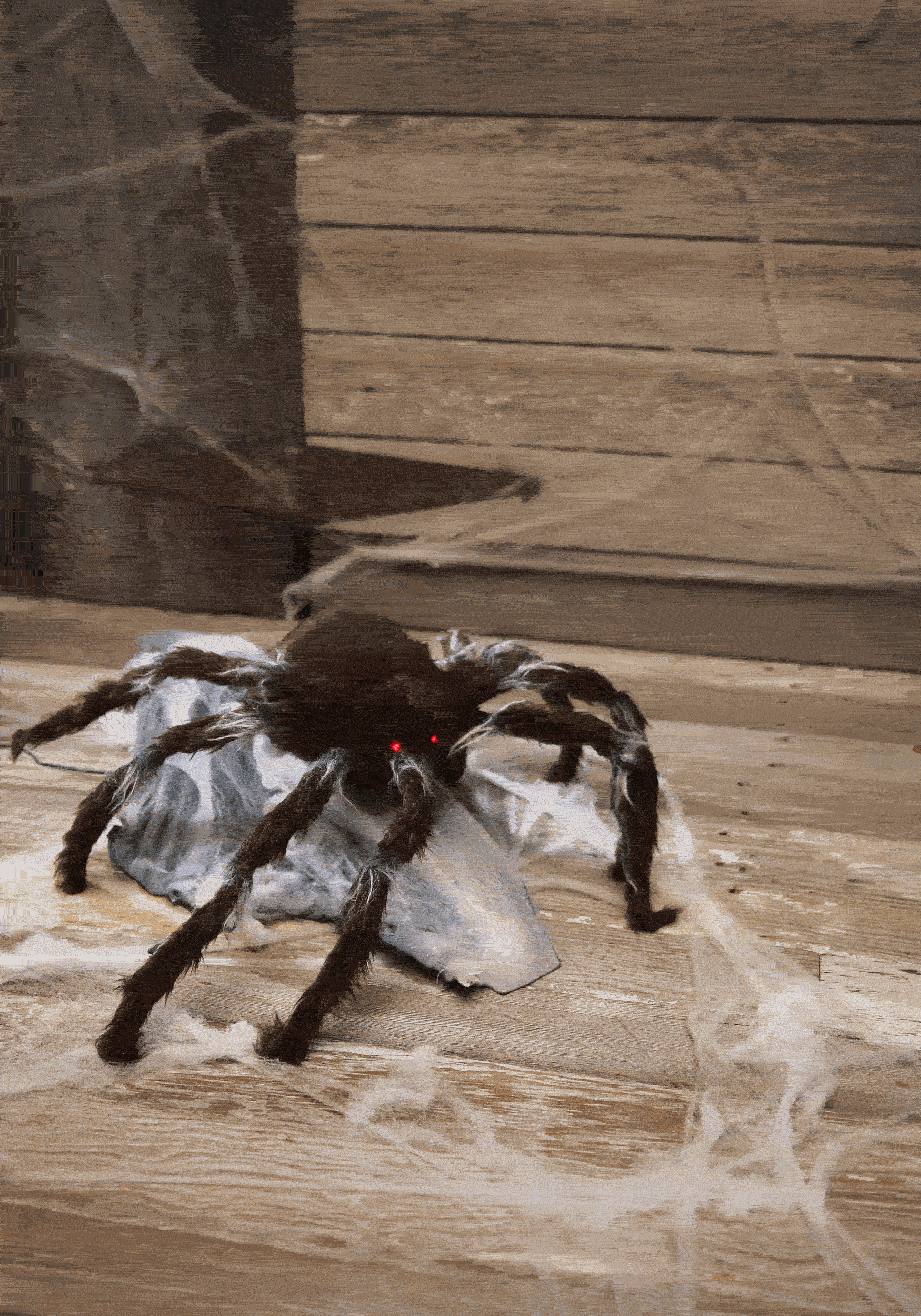 Now that we've got your attention, let's take a look at this Animated Scary Black Jumping Spider. This delightful little spider gets a whole lot spookier when you realize that its legs and body extend out to 36 inches. Yes. That's three feet of spidery goodness. Prop this spooky decoration up on its base with a few AA batteries and anyone who walks by or makes a little too much noise will be delighted by a spider leaping into the air and landing in front of them!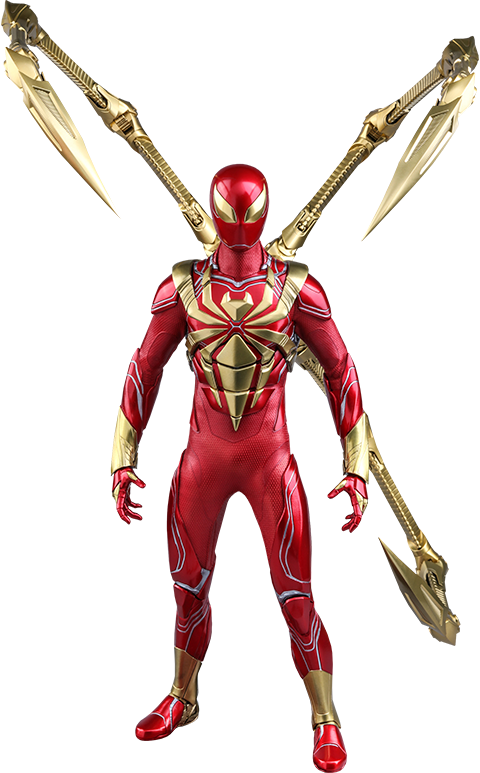 Introduced in the pages of Marvel Comics' Amazing Spider-Man, the Iron Spider Armor has captured fans' eyes with its distinctive design element. Fans can now enjoy swinging around the city in this astonishing suit in the critically-acclaimed video game Marvel's Spider-Man. Brought to life through intricate and meticulous workmanship, Sideshow and Hot Toys present Spider-Man (Iron Spider Armor) Sixth Scale Collectible Figure. Inspired by the Marvel's Spider-Man unique take on the armor, this Spider-Man collectible figure will be a great addition to your Marvel collection! Incorporating distinct elements of Tony Stark's Iron Man design, this Iron Spider Armor is an awesome piece of battle tech modified with extra details while staying true to its comics origins and the video game's fresh spin on it. The Spider-Man sixth scale figure features a newly crafted masked head sculpt; a specialized body allows great realistic poseability; all-new metallic red and gold Spidey suit with a gold spider emblem on chest; three highly-detailed mechanical pincers; matching interchangeable hands for different classic postures; a variety of web accessories; and a dynamic figure stand for aerial poses.
Made of high-quality metal materials. This is an exquisite metal model ornament made by hand. Unique style, perfect details, is one of the few boutique models. Metal crafts combining steampunk style and mechanical style. Suitable for people of different ages, but babies and young children need to pay attention to avoid being scratched by metal edges. Can be collected by yourself or as a gift to friends and relatives.