Life hacking allows people to take more ownership of their lives. Before attempting to hack life, people shouldn't just set an end goal but should also ask themselves how they want to feel on a daily basis. If people aren't happy with what they are doing daily they won't succeed. Maybe all this life hackery is just another way the internet tries to hold your attention. Some life hacks might really be game-changers. Either way, it doesn't hurt to try, right?!
Definition of life hack
informal. : a usually simple and clever tip or technique for accomplishing some familiar task more easily and efficiently. "Life hacks," as they are known, are all about eliminating life's manifold frustrations in simple and deliciously clever ways.
Why are life hacks so popular?
Life Hacks are the best things that can happen to a person. Why wouldn't you like to do the same thing in a short and simple way? Like Bill Gates always said He would like to hire a lazy person rather than hard-working person because he will find an easy way to do the same. Life Hacks merely make the work easy with the same results. They are popular because they can improve the rest of your life.
Follow me to save more money!
Don't forget to
follow me on Twitter for daily deals
and freebies. I am very limited on my posting on Facebook due to all their
"violations"
and such. I don't even like to post kitchen knives on there anymore! Whereas
everything
has been getting shared on Twitter. Of course, you are always welcome to still
follow me on Facebook
as well! So don't miss out on all the money-saving offers!
TODAY'S LIFE HACK
If you receive a call from someone claiming to be from your bank's fraud department, hang up and call the number listed on the bank's website or on your bank statement.
Also, try these out to help prevent identity theft!
Fire & Water Resistant: Made of high quality non-itchy silicone coated fiberglass outside, and aluminum foil inside, high temperature resistance can up to 1000℃(about 1832℉). Document bag is not easy to get wet, effectively protect your important items, have a good water resistant performance.
Fashion Appearance & Large Size: This document bag can be folded easily, soft and comfortable touch. The bag has large storage space, it can protect your documents, money, cards, passports, laptop, tablet and other valuables in absolutely safe condition.
Fastening Tape & Zipper Closure: With fireproof zipper closure and strong fastening tape closure, you don't need to worry your valuable items fall out of this bag.
Two Ways of Carrying: The bag with handle design, and also comes with an adjustable shoulder strap, super easy to carry, suitable for men and women.
For Home & Office Use: Lightweight and portable, suitable for everyday use, it can also be used for business trip or traveling. It is the best choice for office workers and family.
Wide Coverage Design - The 0.8 inches wide roller is perfect for covering large swaths of private information in a quick, no need for multiple passes to block your info, one single stroke is enough.
Practical Style - Stamp roller with blade design, you can use it to unpack just push up the button, made of plastic material, easy to open the box without scratching your hands.
Recyclable - Ink can be filled and dribbled onto the roller without the need to buy another roller.
Ideal Tool - Stamps are suitable for all usual paper, envelopes, junk mail, etc.
Save Your Time - With one swipe of the card, the information is covered, no need to go to the shredder.
Made of high-grade material, durable and ultra-lightweight. Designed to shield the wireless signal of high-frequency (13.56MHz) smart card, to prevent the smart card from being stolen by the criminals. Suitable for debit cards, credit cards, identification cards, driver licenses, passport and more.
TODAY'S GREEN HACK
The average water heater is set to 140 degrees F. By lowering it to the new recommended 120 degrees F, it will save about 500 pounds of CO2 per year.
Speaking of water heaters, check these water heating options out!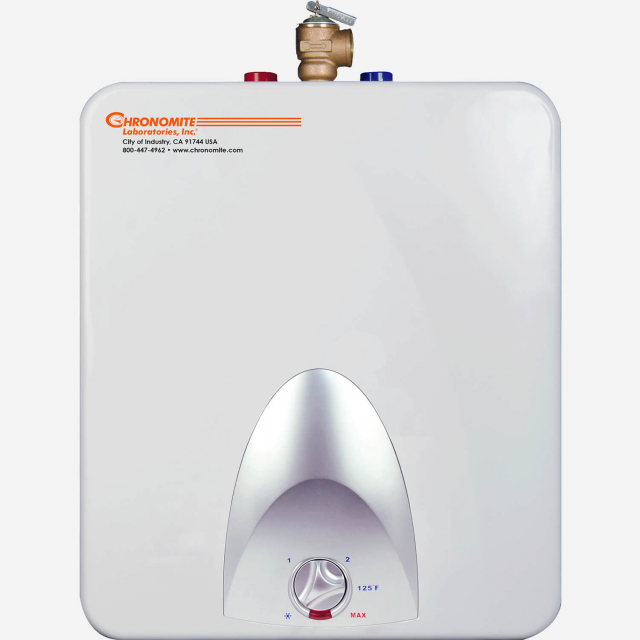 Easy installation
Compact
Power plug outlet 110/120 volts
Adjustable temperature 50° to 140°F (10° to 60°C)
【High Power Water Heater】 With 1500W high power, the electric water heater can quickly heat water in few minutes and won't consume too much electricity. Portable and lightweight design make it perfect for travel and road trips.
【Safe and Durable】 The stainless steel protective cover can prevent the direct contact of heating element to human body, safe to use; high performance heating element has long service life, durable and reusable.
【Easy to Use】Just completely immerse the the heater into water, then connect the power plug to outlet,check power indicator light to make sure the immersion water heater is on. It will heat water continuously towards boiling.
【Wide Applications】Suitable for heating water in bucket, basin, bathtub, mini inflatable swimming pool, etc. You can have a comfortable bathing or having a nice foot soaking in the cold days easily with this water heater.
【Warning Tips】1.Make sure the heater is completely immersed in water in working condition. 2.Do not use it for more than 3 hours continuously! 3.Please do not plug two heaters into the same outlet to avoid fire hazards. 4.Please take out the heater before touching the water!
Temperature Range: 0-55'C
Rated Voltage: 220V
Rated Frequency: 50Hz
Rated Pressure: 0.8MPa
Work Pressure: 0.04-0.8MPa
Rated Power: 5.5kW