Life hacking allows people to take more ownership of their lives. Before attempting to hack life, people shouldn't just set an end goal but should also ask themselves how they want to feel on a daily basis. If people aren't happy with what they are doing daily they won't succeed. Maybe all this life hackery is just another way the internet tries to hold your attention. Some life hacks might really be game-changers. Either way, it doesn't hurt to try, right?!
Definition of life hack
informal. : a usually simple and clever tip or technique for accomplishing some familiar task more easily and efficiently. "Life hacks," as they are known, are all about eliminating life's manifold frustrations in simple and deliciously clever ways.
Why are life hacks so popular?
Life Hacks are the best things that can happen to a person. Why wouldn't you like to do the same thing in a short and simple way? Like Bill Gates always said He would like to hire a lazy person rather than hard-working person because he will find an easy way to do the same. Life Hacks merely make the work easy with the same results. They are popular because they can improve the rest of your life.
Follow me to save more money!
Don't forget to
follow me on Twitter for daily deals
and freebies. I am very limited on my posting on Facebook due to all their
"violations"
and such. I don't even like to post kitchen knives on there anymore! Whereas
everything
has been getting shared on Twitter. Of course, you are always welcome to still
follow me on Facebook
as well! So don't miss out on all the money-saving offers!
TODAY'S LIFE HACK
If you're even drunk and need to sleep in your car, take the keys out of the ignition. In many situations, you can be charged with a CUI if the keys are in the ignition while you're intoxicated and in the car.
BONUS LIFE HACK: On the fence about adopting a pet? Ask your local animal shelter if they need help with respite (or short term) foster care. The experience can help you decide if pet adoption is right for you.
Speaking of DUI's, get a breathalizer device to detect your alcohol levels: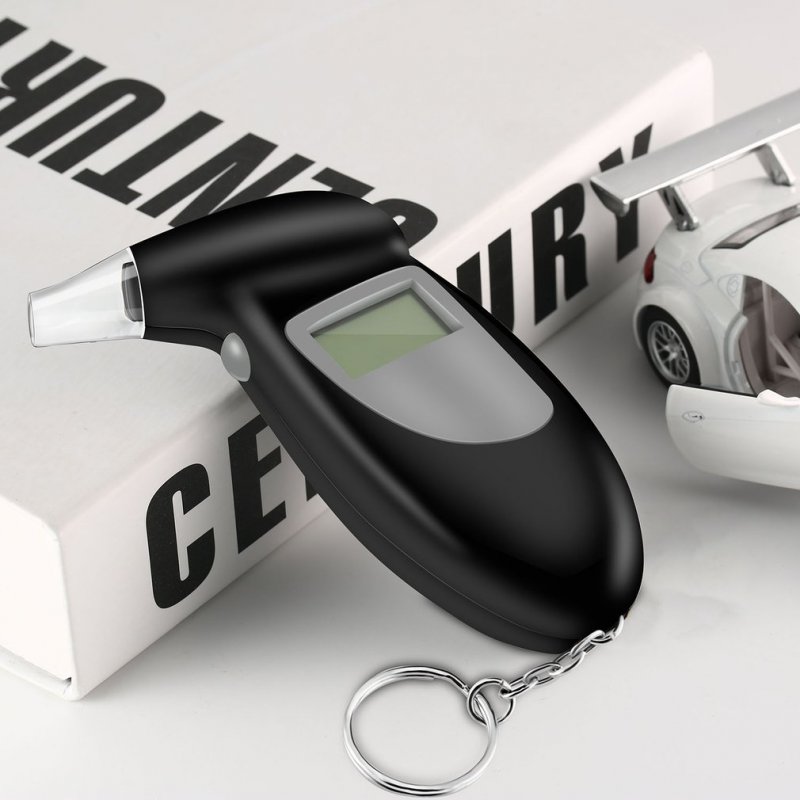 Our alcohol tester can precisely test your alcohol consumption, with a 0.00-0.19% BAC & 0.0-1.9g/l test range. After you drank, you can use it easily to test your alcohol, consumption to avoid drunken driving problems. It's so easy to use: What you do is breathe on it, and after 5 seconds it gives you the results. It's a brilliant gadget to stop you having one too many, and is so small that you can take it anywhere.
- Mini & Portable: Small size, only 11cm in length, easy to carry.
- Easy Operation: Simple one button control, easy to deal with dark environment at night or drunk state.
- Sound & Display Prompt: There will be clear buzzer alarm, and digital display prompt, convenient for you to operate and result prompt.
- Blowing Type: Air blowing, non-contact, hygienic and high precision.
- High Precision: High-sensing semiconductor sensor, more accurate measurement.
The result of the alcohol content test will be visually displayed by the LED light
The single-key design of the alcohol tester, so the operation is simple
Quick response and recovery during the test process, without affecting multiple tests
The mini breathalyzer comes with a keychain for easy carrying
Press the switch once, and the LCD display of the tester will light up and make a beep
The status warm-up number will jump from 10 to 0, and then the status blow will jump from 10 to 0 to complete the warm-up procedure
Place your mouth close to the breath test sensor for the first 6 seconds, and breathe into the sensor for 3-5 seconds
When the test result reaches the following range, the word "Caution" will be displayed: √0.02% BAC(or 0.2g/l) to 0.05% BAC(or 0.5g/l); 0.05% BAC(or 0.5g/l) to 0.08% BAC(or 0.8g/l)
When the test result reaches the following range, the word "Danger" will be displayed: √over & EQUAL 0.05% BAC (or 0.5g/l); over & EQUAL 0.08% BAC (or 0.8g/l)
The alcohol tester is powered by 2 x AAA batteries (not included)
TODAY'S GREEN HACK
Set aside a drawer or a specific space in your fridge for storing the leftover condiment packets from takeout. You'll never have to buy condiments again!
BONUS GREEN HACK: When it comes to choosing light bulbs, more is not always better. For example, one 100-watt bulb produces the same amount of light as two 60-watt bulbs, except it takes 20 percent less energy to power.
Speaking of condiment organization, check these out:
Compact condiment organizer is perfect for small spaces. Design features three shelves with six compartments. Three removable dividers create larger compartments. Commercial-grade construction will not crack, fade or chip. Condiment organizer includes identifier decal strips.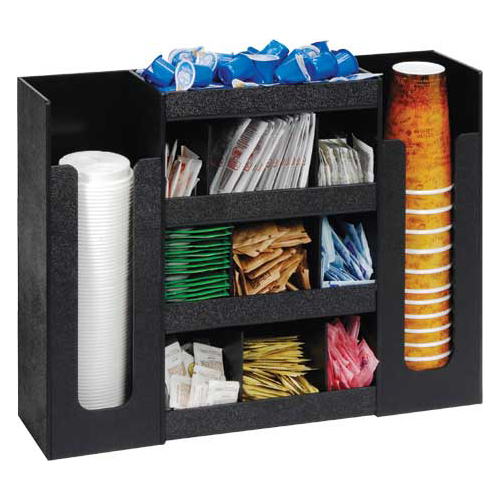 The DLCO-5BT multi-purpose organizer offers an easy way to organize cups, lids and packeted condiments. This six section organizer provides has a compact footprint for maximizing space. Features durable polystyrene construction.
This stacked, space-saving storage organizes condiments, coffee pods, tea packets, and more. It keeps the dining area neat in any kitchen, office breakroom or hotel.