Life hacking allows people to take more ownership of their lives. Before attempting to hack life, people shouldn't just set an end goal but should also ask themselves how they want to feel on a daily basis. If people aren't happy with what they are doing daily they won't succeed. Maybe all this life hackery is just another way the internet tries to hold your attention. Some life hacks might really be game-changers. Either way, it doesn't hurt to try, right?!
Definition of life hack
informal. : a usually simple and clever tip or technique for accomplishing some familiar task more easily and efficiently. "Life hacks," as they are known, are all about eliminating life's manifold frustrations in simple and deliciously clever ways.
Why are life hacks so popular?
Life Hacks are the best things that can happen to a person. Why wouldn't you like to do the same thing in a short and simple way? Like Bill Gates always said He would like to hire a lazy person rather than hard-working person because he will find an easy way to do the same. Life Hacks merely make the work easy with the same results. They are popular because they can improve the rest of your life.
Follow me to save more money!
Don't forget to
follow me on Twitter for daily deals
and freebies. I am very limited on my posting on Facebook due to all their
"violations"
and such. I don't even like to post kitchen knives on there anymore! Whereas
everything
has been getting shared on Twitter. Of course, you are always welcome to still
follow me on Facebook
as well! So don't miss out on all the money-saving offers!
TODAY'S LIFE HACK
If you're trying to fix a bad sleep cycle, stop thinking about what time you need to go to sleep. Instead, think about when you want to wake up every day. No naps. No set bedtimes. Just get out of bed at a fixed time.
Need help with better sleep? Try these: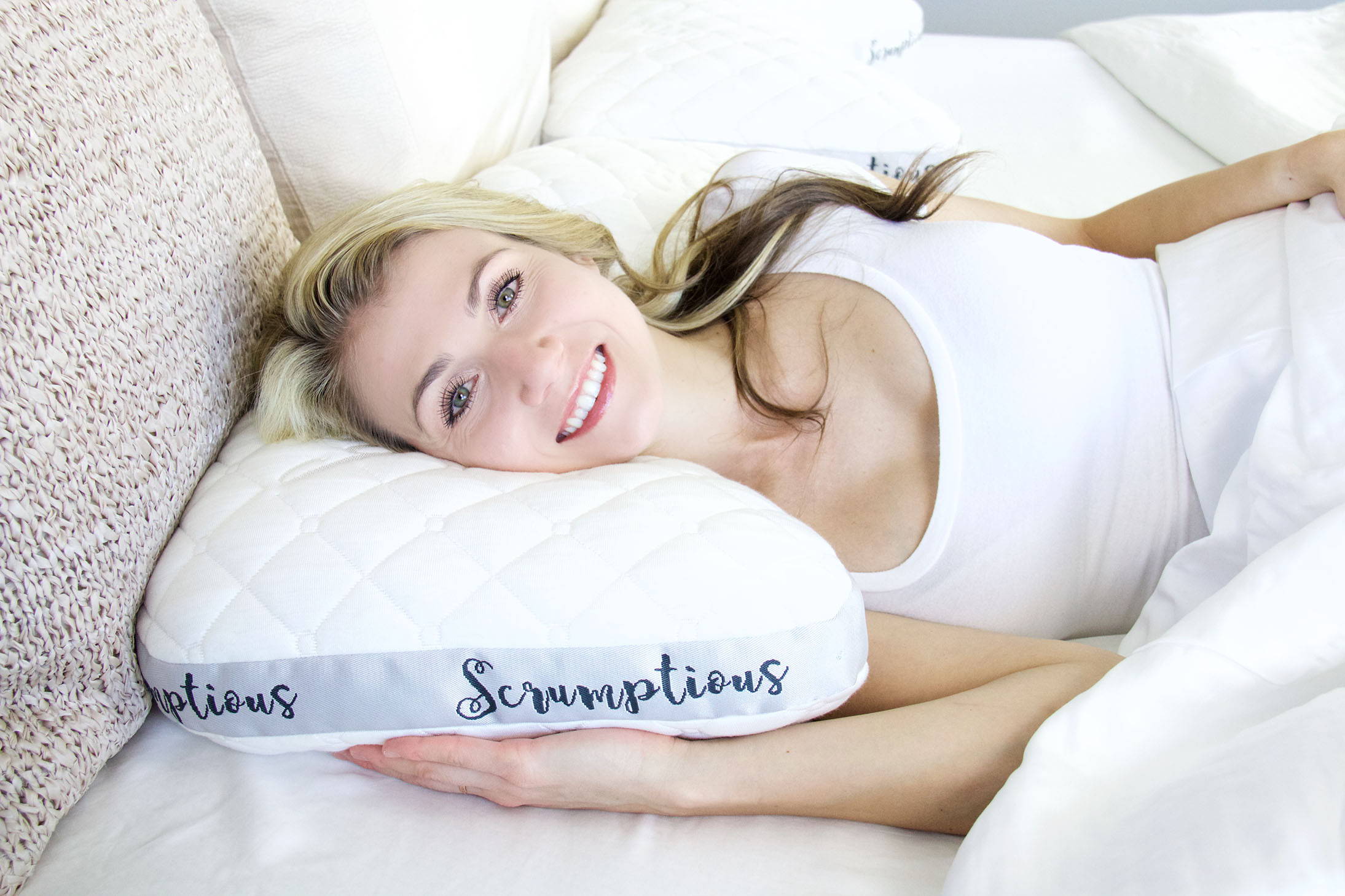 One size fits all does not apply to all aspects of life. Every person is unique. We sleep in different positions – sometimes on our side, sometimes on our back, and traditional rectangular pillows aren't designed to support our neck and shoulders perfectly no matter what position we happen to sleep in. This is why we created the Scrumptious Side Sleeper Pillow. Its unique curve supports your neck and shoulders whether you are on your side or your back. Everything about it was meticulously and deliberately chosen, from the degree of its curvature to the height and firmness of the fill inside it.
This is a new and improved version of my previous Nusleep OTC mouthpiece. The SleepMD appliance, still utilizes the "dorsal wing" design that is frequently used in the mouthpieces produced by most dentists today. It is the only mouthpiece with this design available without a prescription. What makes this design so special is that it provides the adjustability needed to maintain proper jaw position without fixing the upper and lower units together. Maintaining the normal movements of the jaw such as yawning, swallowing or even talking is important to the health of the TMJ. This is why some mouthpieces can produce more issues with dental occlusion and jaw pain. SleepMD's lower mouthpiece holds the wings that project toward the upper teeth. The upper mouthpiece has the wheels that will interact with the posterior surface of the wings. As you fall asleep at night, your muscles become relaxed and the jaw slightly closes. It is this very moment that the interaction begins and the wings start to guide the lower jaw forward. In this position the tongue can no longer fall backward so snoring and airway obstruction resolve.
Go2sleep is the advanced sleep tracker with Heart Rate & Blood Oxygen (SpO2) monitoring functions. It provides comprehensive sleep feedback for you to better understand and optimize your sleep.
TODAY'S GREEN HACK
You can save time and energy usage by putting your phone on airplane mode before charging it.
Speaking of charging your phone, check these out:
Compatible with all Qi-supported devices. The 10W wireless charger supports fast charge of all devices complied with QI standard. When the object is closing to the device from about 10cm in front, the clip will open and clamp the phone automatically. Wireless charger suports 5W load when using 5V output adapter; supports 10W load when using QI3.0 standard output adapter. Over-voltage / over-current / over-temperature / short circuit protection; if there is metal object closed to the induction coil, the light indicator will flash.
RUGGED AND DURABLE: Weatherproof ETFE exterior layer improves performance and durability, extends the panel's lifespan and requires far less maintenance when compared to a PET exterior layer that is used by most portable solar chargers. Waterproof, shock-proof, dust-proof and drop-proof.

PORTABLE: Compact panels fold down to the size of a tablet and easily fit into any backpack. Integrated magnetic closure system keeps the panels closed during storage, eliminating the need for bulky straps.

POWERFUL: Pumps out up to 2 Amps of power per USB port (4A Max with two ports) to provide wall-outlet charging speeds. ETFE construction has an UV permeability of 95% compared to 80% from PET - makes the panel more efficient than other solar chargers.

SMART TECHNOLOGY: Built-in smart IC chip intelligently identifies your device and maximizes charging speed while protecting from overcharging. Automatic restore if shade occurs.

INCLUDES POWER BANKS: Two high capacity 10000mAh power banks with USB-C and latest Quick Charge QC3.0 to charge your devices at up to 18W with supported USB-C devices, 80% faster than standard chargers. Backward compatible with QC2.0 devices. Built-in safety features protect your devices from overcharging, overheating and more. Charges iPhones and most smart phones up to 5 times each battery.

MULTI-USE: Ideal for camping, backpacking, hiking, outdoor adventures and is essential in any disaster, emergency, and hurricane prep kit for survival. Never be caught without power. Great for any USB devices including your iPhone, Samsung, Pixel, iPad.
Input: AC 100-240V 50-60Hz
Output:

1*10W wireless charger
1*5V 1A USB port
2*5V 2.4A USB ports
1*5V 1.5A USB TypeC port

Charge transfer: More than 70%
Charging efficiency: 110-205KHz
Universal Wireless Charging Station phone charger hub with 4*USB for smart phone protection function: Short circuit, overcharge, discharge over
Recharge cycles charge to 100% up to 500 times