Life hacking allows people to take more ownership of their lives. Before attempting to hack life, people shouldn't just set an end goal but should also ask themselves how they want to feel on a daily basis. If people aren't happy with what they are doing daily they won't succeed. Maybe all this life hackery is just another way the internet tries to hold your attention. Some life hacks might really be game-changers. Either way, it doesn't hurt to try, right?!
Definition of life hack
informal. : a usually simple and clever tip or technique for accomplishing some familiar task more easily and efficiently. "Life hacks," as they are known, are all about eliminating life's manifold frustrations in simple and deliciously clever ways.
Why are life hacks so popular?
Life Hacks are the best things that can happen to a person. Why wouldn't you like to do the same thing in a short and simple way? Like Bill Gates always said He would like to hire a lazy person rather than hard-working person because he will find an easy way to do the same. Life Hacks merely make the work easy with the same results. They are popular because they can improve the rest of your life.
Follow me to save more money!
Don't forget to
follow me on Twitter for daily deals
and freebies. I am very limited on my posting on Facebook due to all their
"violations"
and such. I don't even like to post kitchen knives on there anymore! Whereas
everything
has been getting shared on Twitter. Of course, you are always welcome to still
follow me on Facebook
as well! So don't miss out on all the money-saving offers!
TODAY'S LIFE HACK
Gatorade and Powerade are only healthy when used during a workout and when watered down. Otherwise, they're mostly just extra sugar and empty calories.
Speaking of working out, give these a try:
Intelligent Repair Post Workout: Pur Recovery Contains: New Zealand Grass Fed Whey Protein, Himalayan Pink Salt & Electrolytes, L-Glutamine, Creatine Monohydrate, Essential Amino Acids
Diet-Friendly: Keto Friendly, Paleo Friendly, Sugar-Free, Sucrose Free, Growth Hormone Free, GMO-Free
Ingredients: Grass-Fed Whey Protein, Natural Flavors, Himalayan Pink Salt, Stevia Leaf Extract, Monk Fruit Extract, Lecithin (Sunflower)
MRI® Black Powder® Pre-Workout is the most advanced pump amplifying pre-workout constructed by pure science. Black Powder powers your body with ingredients that help build muscle, boost blood flow and pump, sharpen your focus and increase your strength and stamina.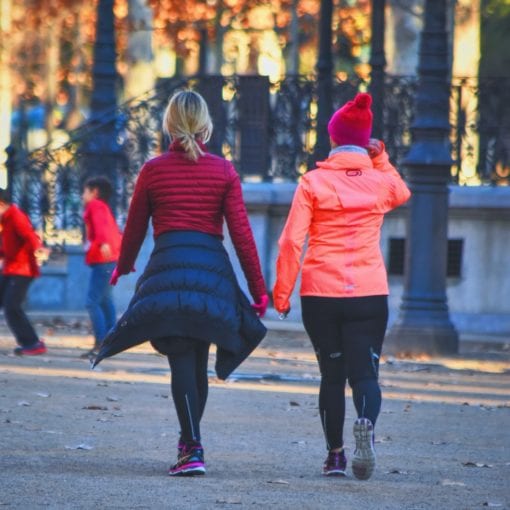 This is an online fitness course that will show you how to walk faster with better form. In 6 fun, interactive video lessons, you'll learn how to turn walking into an intentional, productive, full-body workout.
TODAY'S GREEN HACK
Stop throwing your old athletic shoes in the trash and start sending them to Nike's Reuse-A-Shoe program. They use the material to build local playgrounds, basketball courts, school tracks, and other play surfaces. You can learn more by going to nike.com/sustainability.
Speaking of shoes, check these out:
Whether you are outside or indoors, your feet are often at risk during work: vibrations, crushing, perforating, welding sparks, slipping, falling, improper handling... Protect your feet during this time is very important! These Steel Toe Work Shoes are reliable, lightweight and slip-resistant. Its High-tech fabric exterior will keep your feet breathable and dry when you working. This safety shoes features a steel toe for added protection, unit heel, and orthotic insoles for maximum comfort. The white/black rubber outsoles provide traction on any surface so you can work confidently and comfortably.
It's time to take your shoe game to the next level. Now you can finally get more done in less time at work and play. Our new 9K model is perfect for your busy lifestyle. Thanks to our hard-working research and development team, we've crafted the ultimate all-in-one footwear solution. Each and every step you take will give you the productive edge you've been dreaming of. These shoes are built with military grade kevlar… an incredibly tough and extremely lightweight material. For the first time ever, you won't have to sacrifice comfort for protection.
CHIKO Verena Round Toe Block Heels Mary Jane Shoes feature leather upper, synthetic lining, rubber sole. Heel height is approx. 1.5″ (4 cm)