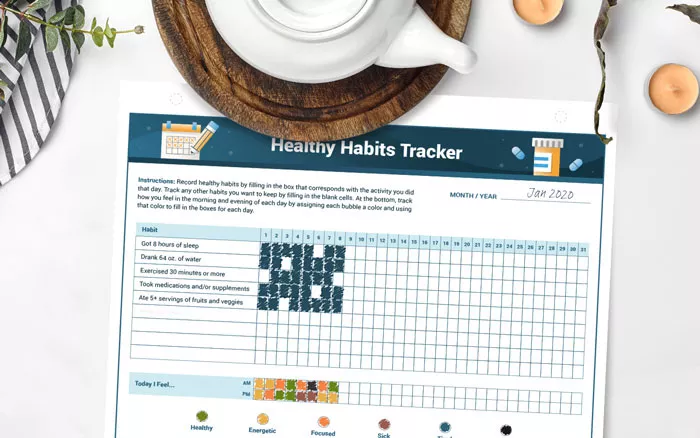 No one can determine the nature of your pain better than you. When you're living with chronic pain, it may be hard to remember exactly when you felt pain, what you were doing at the time, and what medications or treatments you used to ease it.
According to a 2019 survey from the American Cancer Society, 1 in 3 cancer survivors reported experiencing pain.
Using a daily pain diary is an effective way for cancer patients to track the details of pain. This is valuable information for your health care provider to understand the cause of your pain and help you manage it.
Whether you want to better understand chronic pain, establish healthy habits, or conduct a mindful body scan, these printable journals will help you stay organized.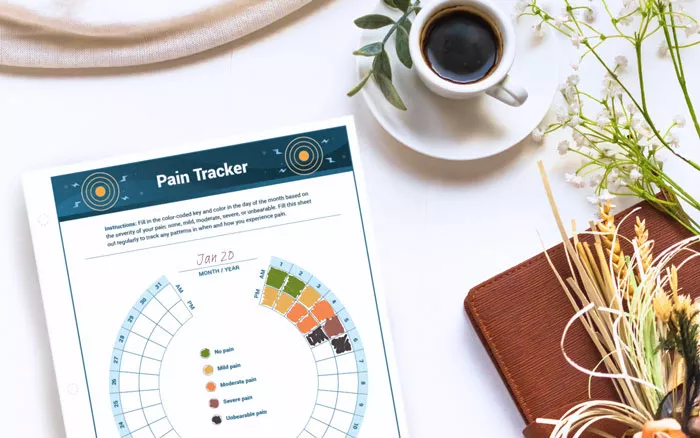 Healthy Habits Tracker: People who incorporated five healthy habits into their life increased their life expectancy and decreased their risk of chronic illness, according to a January 2020 study published in the journal BMJ. Logging healthy habits is an effective way to ensure they stick. Record sleep, exercise, healthy eating, sufficient water intake and medications and supplements are taken each day.
Mindfulness tracker: Pain is a physical and an emotional sensation. Research shows that mindfulness and meditation don't necessarily reduce the intensity of pain, but it does reduce the unpleasantness. Use this mindfulness activity to conduct a body scan. Start at the top of your head and scan down to your toes, noticing any unpleasant sensations and marking them on the diagram.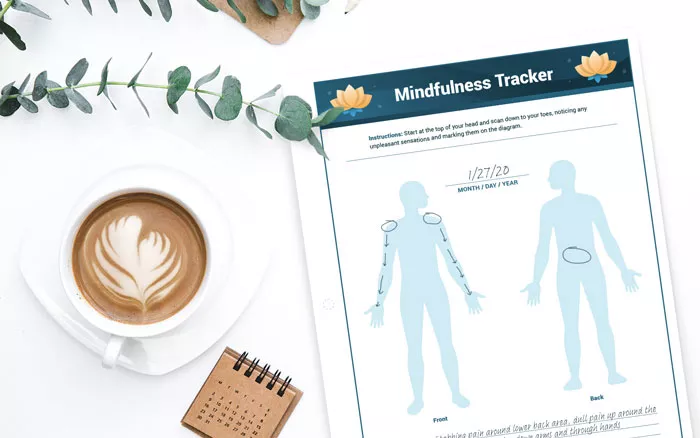 Pain Tracker: If you experience chronic pain, use this sheet to track its frequency and intensity. Using the color-coded key, color in the day of the month based on the severity of your pain: None, mild, moderate, severe or unbearable. Fill this sheet out regularly to track any patterns in when and how you experience pain.
NOTE: This item is absolutely free, but please note that Closet of Free Samples does not ship out freebies and free samples! Also, Closetsamples.com does not offer free stuff or free samples for sale. Follow the instructions provided above to request the listed freebies. If you need to contact a specific merchant, please follow the link to that merchant's own website.
Visit Closet of Free Samples website every day for more new freebies and deals.