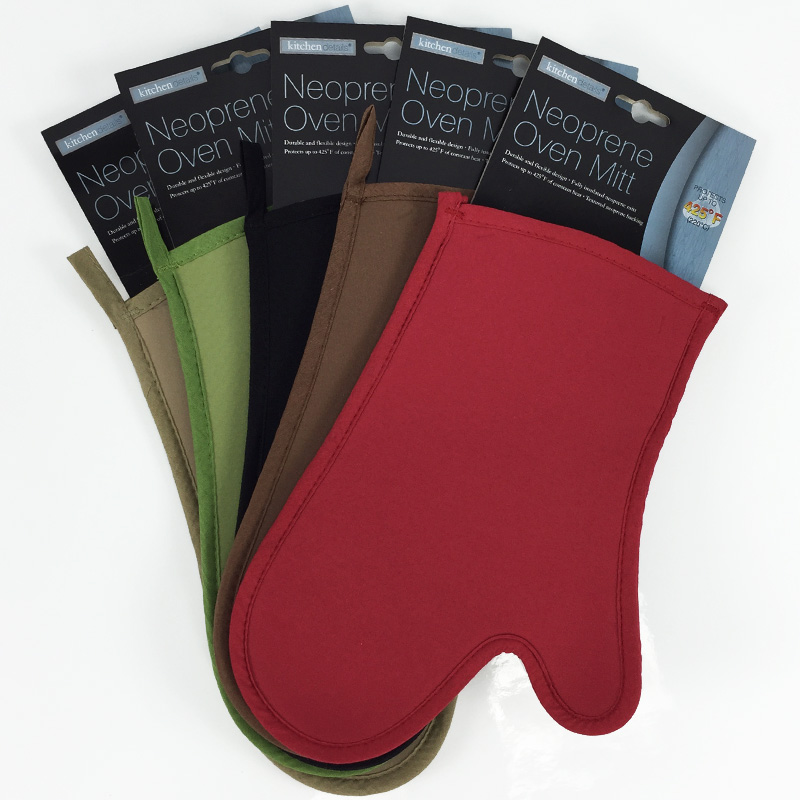 Get these FREE! Just pay shipping!
These fully insulated, neoprene oven mitts and pot holders are not only stylish but they are some of the safest you'll ever use for holding or moving hot cookware. Both have a textured neoprene surface for maximum grip and both will protect up to 425 degrees of constant heat. Simply choose your style (Oven Mitt or 2pk Pot Holders) and your color. Choose from a single
Oven Mitt or a 2 Pack of Pot Holders
. Pot Holders are an additional $2.
Product Features:
Choose from a single Oven Mitt or a 2 Pack of Pot Holders
Fully insulated
Textured neoprene surface for maximum grip
Protects up to 425 degrees of constant heat