Walgreens is the largest drugstore chain in the country and operates in all 50 states.
This post will teach you everything you need to know about Walgreens coupons, deals, and store policy. It's packed full of information starting with types of coupons accepted at Walgreens and the various sale and promotion cycles.
By the end, you'll know how to stack coupons with promotions and sales. We'll even show you a few couponing tricks specifically for Walgreens.
But first, let's learn the basics:
Step one: sign up for the Walgreens Balance Rewards program. It's the only way to get sale prices, rewards points that lead to store credit, and bonus points for being healthy! Enrolling in Walgreens' free rewards program is easy; just sign up at the register in-store or at Walgreens.com.
Walgreens accepts the following coupons:
1. Newspaper and printable manufacturer coupons
Walgreens accepts manufacturer coupons that come in the RetailMeNot Everyday (formerly Red Plum), Smart Source, and P&G (Procter & Gamble) coupon inserts in Sunday newspapers. Papers usually cost $2 each from the newsstand or $0.75-$1.50 each for a weekend-only subscription. Here's a Comprehensive Guide to Sunday Newspaper Coupons to help you get started.
Although buying the Sunday paper will get you access to hundreds of manufacturer coupons, you don't need a newspaper subscription to start couponing.
Walgreens also accepts printable manufacturer coupons. Search for coupons by brand or product. Print two of each coupon per device—two from your phone, two from your computer, two from your spouse's phone, etc.
Just make sure printed coupons are legible with a dark barcode, otherwise, the register may not accept them. Also, don't photocopy coupons; it's illegal.
Use one manufacturer coupon (printable OR newspaper) per item. You cannot use two $0.25 manufacturer coupons on one box of Kleenex.
COUPON TIP: Walgreens coupon policy doesn't state a limit for the total number of identical coupons that can be used in a single transaction. So, if you want to buy 5 boxes of cereal and use 5 coupons that don't have a quantity limit, you can. But, our advice is any time you plan to use more than 4 of the same coupon in one transaction, let the cashier know since each store has the right to limit quantities.

2. Walgreens weekly in-ad coupons
Walgreens releases their weekly sales flyer, which contains in-ad coupons each Sunday. Grab the ad in-store or load paperless in-ad coupons using the Walgreens app.
Store coupons from the ad typically carry a quantity limit of 2-4 items. If a Walgreens store coupon says "Limit 3," you can use that one coupon to save on up to three products. If you'd like to buy more than the stated limit, you can usually come back another day and use the same coupon again. The limit isn't attached to your account.
3. Walgreens monthly Savings Book coupons
The Walgreens monthly Savings Books are filled with store coupons. Find these free booklets near the front of the store next to the weekly ads (or in the Walgreens app), and keep an eye out for yellow shelf tags that remind shoppers to use Savings Books coupons on specific advertised items (like the yellow tag in the image above).
The nice thing is, you don't even need to clip these coupons—just ask the cashier to scan one, and the register will automatically apply the discount to the corresponding item (or items). If you purchase multiple identical items, a single Walgreens coupon will instantly apply to all matching products—no need to have a Savings Book coupon for each item! For example, buy eight Cadbury Screme Eggs, and use just one Walgreens coupon worth $1 off 4; the register will apply the $2 discount to all eight eggs.
COUPON TIP: It's possible to use only a portion of a Walgreens coupon. Say you only want to buy one Cadbury Egg but the coupon says $1 off four. Just head to the register with one egg, have the cashier scan the coupon, and the register will only deduct $0.25.
4. Walgreens health booklet coupons
Walgreens has additional coupon booklets located throughout the store, and they can typically be found near the pharmacy and health sections. For example, find a Walgreens Cold & Flu coupon book near the cold and flu medication. You'll find about 5-25 coupons within each book, and each coupon is typically valid for an entire year.
COUPON TIP: Double check the expiration date on health booklet coupons. Since they're good for a long time, some stores forget to change them out. You cannot redeem coupons past their expiration date.
5. Walgreens app load-to-card coupons
Use the Walgreens app or website to "clip" paperless versions of the coupons discussed above including all available in-ad coupons, all monthly coupon booklet coupons and some printable manufacturer coupons.
Add up to one hundred coupons at a time to your Walgreens Balance Rewards account. As soon as you input your phone number at checkout, the digital coupons you clipped will be deducted automatically.
There are still some kinks and load-to-card coupons don't always work as it should. So, if at the end of your transaction, you notice that some digital coupons didn't apply, politely show the cashier or ask a manager to honor the coupon. Or, call customer service at 1 (800) 925-4733.
COUPON TIP: You cannot use a paper manufacturer coupon and a load-to-card manufacturer coupon on the purchase of one item. You can use a paper manufacturer coupon and a load-to-card store coupon on one item.
6. Rebate apps
Rebate apps are convenient because you don't have to do anything in-store. Before shopping at Walgreens, download these rebate apps: Ibotta, Checkout 51, and MobiSave. Then you'll be ready when Closet of Free Samples sends you a deal on Pampers diapers using a $1.50 rebate from Checkout 51. After you buy the diapers, just snap a photo of your receipt to be credited the $1.50 in your Checkout 51 account. Once your account reaches the minimum payout amount (typically $10-20), your earnings will be transferred to PayPal. Easy-peasy and no coupon clipping required.
COUPON TIP: While most rebate-app offers have a limit of one, Checkout 51 offers allow you to buy more than one of each item in a single transaction and redeem a rebate for each. You can sometimes redeem a single offer up to five times!

Walgreens Rewards Promotions
The best day to shop Walgreens is Sunday or Monday, right after new Register and Balance Rewards promos go live. There are two reward programs you should know about:
1. Register Rewards promotions
A Register Reward is a receipt-like coupon that's basically store credit to use on your next purchase. Promos like the one pictured above advertise a $1 Register Reward when you buy Irish Spring body wash. Pay $3.49 and receive a Register Reward coupon worth $1 off your next purchase. Register Rewards typically expire within two weeks from the date printed.
Sometimes items are advertised as free after Register Reward. Here is what those promos look like on CFS:
Buy 1 Vitamin Water Energy Drink, 11.5 oz $1.00, sale price
Buy 1, Receive $1.00 Register Reward
Pay $1.00, Receive $1.00 Register Reward
Final Price: Free
Unfortunately, you can only earn one Register Reward per offer per transaction. If I buy Vitamin Water and Irish Spring in one transaction, I'll earn two register rewards. But if I buy two Vitamin Waters in the same transaction, I will only earn one $1 Register Reward. In order to get two Register Rewards, I will have to do two separate transactions.*
*Keep in mind that stores have the right to limit promotional items.
Rolling Register Rewards
Register Rewards don't "roll," meaning, you can't use the Reward you earned from Vitamin Water transaction #1 to pay for Vitamin Water transaction #2 and expect a second, identical Register Reward. It won't happen. Instead, here's how to maximize Register Reward savings:
Choose two different products offering two different Register Rewards—say Vitaminwater and Gillette razors+shave gel. Buy just the Vitaminwater first and receive a Register Reward. Then, buy the Gillette and use the Vitaminwater Register Reward to help pay for that transaction. You'll also receive a completely new Register Reward for buying Gillette, which can then be used to buy more Vitaminwater. Continue this pattern to earn the most of Register Rewards.
COUPON TIP: Another, easier way to maximize Register Rewards is to save all the rewards you earn one week, and use them the next week to pay for new Register Rewards promotions. Do this, and you'll hardly ever have to separate transactions or pay out of pocket!
2. Balance Rewards Points
Balance Rewards points are a separate but similar program to Register Rewards.
What's the same? Well, like Register Rewards you earn points, which translate to credit toward your next purchase when you buy participating items. And, like Register Rewards, you can use Balance Rewards points on your next transaction immediately.*
What's different? You can earn rewards on transactions where you redeem rewards. Points don't expire for 3 years (versus 2 weeks for Register Rewards). And, points are tied to your Walgreens Balance Rewards account. Final difference? Balance Rewards don't have limits—stock up on eligible products and earn points on every single item in the same transaction.
*Balance Rewards points should show up on your receipt right away. If they don't, call customer service at 1 (800) 925-4733.
Redeeming Points
1,000 Balance Rewards points are worth $1, and as soon as you've earned 1,000 points, you can redeem them at the register to help pay for Walgreens purchases. To get the most bang for your buck, wait until you've earned 40,000 points—that amount is worth $50! Balance Rewards points can be redeemed in the following increments:
1,000 Points = $1
2,000 Points = $2
3,000 Points = $3
5,000 Points = $5
10,000 Points = $10
18,000 Points = $20
30,000 Points = $35
40,000 Points = $50
Everyday Points
In addition to earning thousands of points for buying participating products, you can also earn 10 points for every $1 you spend on anything at Walgreens with Everyday Points—this is in addition to any Points promotion offers.
To begin earning this second set of points, you must also sign up for Everyday Points in addition to your Balance Rewards account.
Sometimes there are Everyday Points Booster coupons in the weekly ad. Use these coupons to multiply the Everyday Points you earn per dollar. For example, if there's a coupon for 5X Everyday Points, you'll earn 50 Points per $1 spent. These in-ad Points Booster coupons are valid for as little three days or up to all month! Read the coupon for dates valid and details.
COUPON TIP: Earn Everyday Points for every $1 spent before manufacturer coupons, but after Walgreens store coupons are applied to your total.
How to Stack Coupons and Promotions at Walgreens
Find coupons to stack with in-store promotions so all you have to do is print/clip coupons and head to the store. At Walgreens, you're allowed to stack the following coupons and promotions:
1. Use manufacturer coupons with a Register Reward or Points promotion.
Use coupons to save even more on "buy this, get that" promotions.
With Register Rewards: Irish Spring body wash was on sale for $3.49, plus when I bought one, I got a $1 Register Reward. I used a $1 off coupon and paid $2.49 and I still got the $1 Register Reward—it was like getting the body wash for only $1.49.
With Balance Rewards: Aussie hair care products were on sale for $2.50 each, plus when you bought two, you'd get 2000 Balance Reward points. KCL found a coupon worth $4.00 off 2, which meant instead of paying $5, I only paid $1 plus tax. Then I received a $2 in Balance Rewards—I actually made money ($1) on that purchase!
COUPON TIP: Some printable manufacturer coupons like those from Coupons.com have a store suggestion on them (like the coupon above that has CVS printed on it). Keep in mind, this is only a suggestion. Retailers like CVS may co-sponsor the coupon, but this doesn't mean you can't use them at other stores like Walgreens. In those cases where you must redeem at a certain retailer, you'll see the verbiage "redeemable only at CVS".
2. Add a rebate app on top of manufacturer coupon + promotion.
When a new $1 off rebate went live during the Irish Spring sale, CSF stacked the rebate with the coupon and promotion for a stock-up worthy price on body wash. The final price was only $0.49! Here's what the deal looked like:
Buy 1 Irish Spring Body Wash, 15 or 18 oz $3.49, sale price through 9/10
Buy 1, Receive $1.00 Register Reward through 9/10
Use one $1.00/1 – Irish Spring Body Wash (coupons.com)
And submit $1.00/1 – Irish Spring Body Wash, via rebate app (checkout51.com)
Pay $2.49, Receive $1.00 Register Reward & Submit for $1.00 Checkout 51 Credit
Final Price: $0.49
COUPON TIP: To save even more on out-of-pocket expenses, go for a quadruple stack and use a Walgreens store coupon on top of a manufacturer coupon, Register Rewards promotion and rebate! These stacks are rare, but totally allowed.
3. Stack manufacturer + store coupons.
According to the Walgreens coupon policy, when purchasing a single item, Walgreens accepts one manufacturer coupon and applicable Walgreens coupon(s) for the purchase of a single item.
Last week Garnier Fructis hair care products were on sale 2 for $6 at Walgreens. There was also a $2 off 2 coupon in the monthly Savings Book. And I had a $3 off any 2 Garnier Fructis shampoo or conditioner manufacturer coupon (heck yes!). So I used both the Walgreens Savings Book coupon and the manufacturer coupon on top of the sale price and only paid $1 for two products!
COUPON TIP: When Walgreens has a sale tag that says "2/$4" or "3/$12," you must buy AT LEAST that number of items to get that price per item. So if the sale tag says "2/$6" on Garnier Fructis, I would have to buy at least two bottles to get them for $3 each. Even if I bought three bottles, I'd still get the $3 sale price for each bottle.
5. Use a coupon with a BOGO promotion.
You can use a coupon on the paid item in a buy one, get one free sale at Walgreens. You just can't use two coupons when one of the products is free. And if your coupon requires the purchase of multiple products, $1.00 off 2, for example, you can't use it without buy four items.
But, in a BOGO 50% off promotion, you can use a coupon on each item, as long as the coupon doesn't exceed the selling price of either of the items (which is not allowed, per Walgreens coupon policy).
6. Don't use coupons that exceed the value of the product.
Have a coupon that's worth more than the selling price of an item at Walgreens like this $3.00 off Bic Disposables coupon and a razor sale price of $2.99? Save it for another store. According to the Walgreens coupon policy, they can't accept coupons exceeding the selling price of an item. They won't even adjust the value of the coupon to prevent overage.
COUPON TIP: Although Walgreens doesn't allow overages, you can receive a Register Reward that's worth more than the amount you paid in a transaction. This is still known as a "moneymaker." For instance, in the Aussie transaction I described above, I used a coupon on two bottles of Aussie shampoo, leaving my total owed balance only $1. I then received a $2 Register Reward for buying the shampoo, which means I made money!
7. Earn Balance Rewards Points even when using manufacturer coupons and Register Rewards.
Manufacturer coupons and Register Rewards don't ever interfere with earning Balance Rewards Points. Store coupons and Balance Rewards Points sometimes do.
If your promo is a simple buy 2, receive 3000 Points, you needn't sweat it. Use all the coupons including: manufacturer, store, Register Rewards and Balance Rewards Points.
But if your promo is spending $12, receive 3000, (otherwise known as a threshold promotion) you must be careful using store coupons and Balance Rewards Points, both of which will lower your subtotal and possibly disqualify you from earning the new set of points.
COUPON TIP: Use Balance Rewards to roll Register Rewards. You will earn Points in a transaction where you use Register Rewards as payment, and you will earn Register Rewards in a transaction where you redeem Points. If you want to see how little out-of-pocket you can pay, try rolling Rewards and alternating with Points promotions. If your priority is simplicity, keep to one transaction.
8. Stack coupons and earn rewards on clearance.
Walgreens clearance items can be found in their normal spots in the store or on back end-caps. You can use manufacturer coupons and store coupons with clearance items, and you can even earn rewards (Balance Rewards Points or Register Rewards).

Tips for Your Next Shopping Trip
Check out at the beauty counter.
The beauty counter in the cosmetics section of your local Walgreens is an excellent place to check out. Not only is the line shorter (or even better, nonexistent), the cashier is more inclined to take his or her time with your items and coupons. Plus, the designated beauty-counter employee often has extra coupons and free samples! If you don't see anyone near the counter, ask the cashier at the front if they can call someone over to the beauty counter for you.
Make sure you don't have more coupons than products.
The Walgreens registers won't allow cashiers to accept more manufacturer coupons than total products being purchased. This gets tricky because Register Rewards used as payment are considered manufacturer coupons. So if you're purchasing five items and using five manufacturer coupons and a Register Reward, the register will beep and reject the sixth coupon. To solve this problem, use filler items.
Use filler items to balance the coupon-to-product ratio.
A filler item is an inexpensive product in the store that you can add to your purchase so that the register will accept an additional coupon. The filler item can be any item, but it makes the most sense for it to be inexpensive. Check the weekly ad for items priced less than $1 each week.
Ask for a rain check if an item is out of stock.
It's up to individual stores to determine if/how a rain check is issued, but generally, rain checks are good for in-store purchases only and are valid for 60 days. Speak to a cashier or the manager, and sometimes a substitution for a similar product of the same brand and price can be issued instead of a rain check. You can't receive rain checks for Register Rewards items.
Earn and use Balance Rewards Points in the same transaction.
Shop at Walgreens and use your card at least once every six months and your Points won't expire for three years! To redeem Points, follow the prompts on the debit card pad or ask your cashier. In most cases, you can use and earn Balance Rewards Points in the same transaction! Here's how:
Use and earn Points when a promotion involves buying a specific number of products like "Buy 2 Simple Care items, receive 2,000 Balance Rewards Points." If the promotion requires you to reach a certain dollar amount threshold, however, like "Spend $20 on Neutrogena, receive 10,000 Balance Rewards Points," you can't use and earn Points. You'd have to spend over the threshold amount (say, $25) in order to use Points.
Also keep in mind that you can't redeem or earn Points on purchases of: dairy, stamps, prescriptions, alcohol, tobacco, phone cards, lottery tickets, charitable donations, transportation passes or money orders.
Receive bonus Catalina offers at checkout.
If you're lucky, a special Catalina coupon will print out at the register. These bonus coupons vary by person and value. For instance, one may be good for extra Balance Rewards Points when you spend a certain dollar amount, another may be redeemed for extra Register Rewards promotions. Read the fine print carefully and always check the expiration date.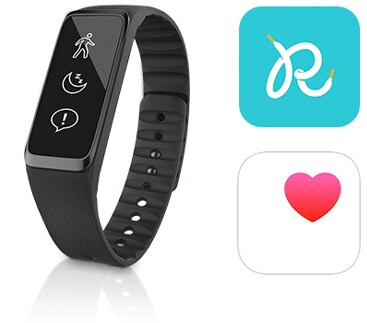 Earn extra Points and save more with Balance Rewards for Healthy Choices.
The savings don't stop at the register. Even when you're not in a Walgreens store, you can earn extra Balance Rewards Points for staying healthy. Set or achieve a healthy goal and earn 250 extra Points! Or, log your weight and get 20 Points each time. Have an app or device that tracks your fitness? Sync it with your account and earn 20 Points for every mile you walk, run, or cycle (plus an additional 250 just for syncing)! There are several ways to earn Points; check them all out at the
Walgreens Balance Rewards for Healthy Choices
homepage.