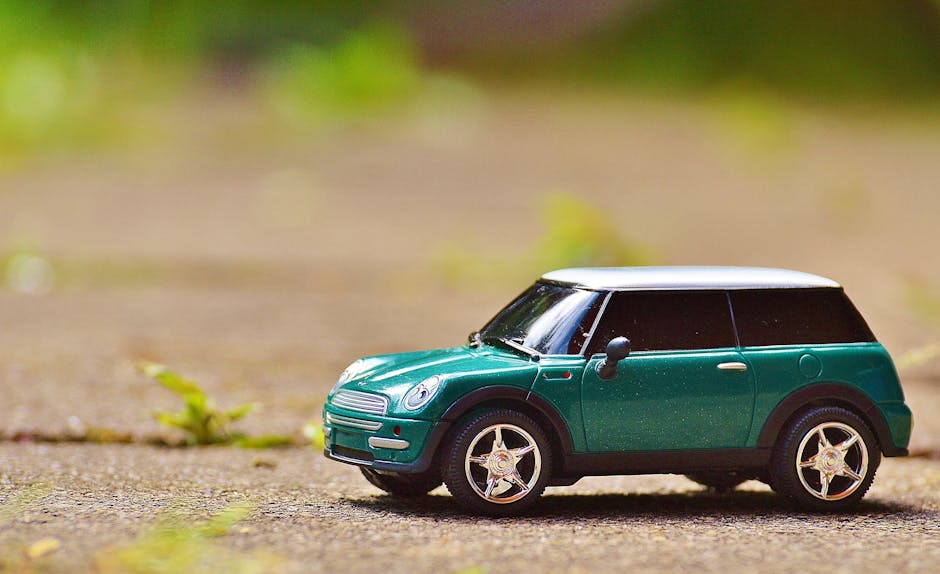 Let me give you the whole story here on this situation. Back in May I was finally able to purchase a "new" (used) vehicle. I had been without my own vehicle for some time but was driving a family members. Anyway, I learned how to drive starting at 15 and got my license itself at the age of 17. I had no accidents nor tickets what so ever until May 2011 (this year).
I was on my way to purchase a toll tag for my vehicle for the toll bridge. I came to the stop sign where I had to cross the street to enter into the toll plaza. The street I had to cross had 2 lanes of traffic. One lane was backed up with traffic to enter onto the toll bridge and the other was free and clear of no cars, this was early in the morning around 8am. The lane with the traffic, a driver was stopped before the entrance to the toll plaza and signaled that she was letting me in to go through. So once again I checked to make sure the street was clear to cross. It is a straight lined street and clear as day out. No one was coming and I proceeded to cautiously cross the street. I say cautiously because rather than just speeding across as I normally would a regular street, I took caution being that cars can come out from 2 angles of the toll plaza. So since I didn`t have a clear view of if anyone would be exiting out from either of those parts, I took caution when crossing. As I began to cross there were still no cars coming. Once I was HALF WAY across a car jumped out the lane of traffic and began speeding when they slammed into my car damaging the back quarter panel on the passenger side. They did not try to stop or yield. I even have photos of the location and that there were no skid marks in the road.
This was my first accident ever. Wish I would have thought to get photos and a statement from the lady who was letting me cross to just simply state that I was fully stopped at the stop sign before I crossed, but I didn`t. Common sense, but I was more in shock and panic and wasn`t thinking. They asked to move the vehicles and then of course after the fact it was a bit too late. The person that it me claimed that I ran the stop sign. Her word against mine. I had the stop sign so I`m screwed.
In the end I got the ticket because I have the stop sign so automatically I get the traffic ticket as explained to me, which I understand and accept. The officer who wrote me the ticket even said he didn`t think I should get one, but since his supervisor had showed up he had to write it out. Sounds sort of like B.S. but whatever. He said to fight it, go to court, he would not show up. So I did that. I went on my court date, as he said, he did not show up. I went up to tell the D.A. my side of the story, brought my photos and all. As soon as I mentioned I had the stop sign she cut me off and would not listen to me what so ever nor did she look at my photographs. She told me there were witnesses who saw me run the stop sign. I asked who because as far as I knew on the report there were none. She said "well there are so you have to pay the ticket or come back with proof that your insurance is covering the other vehicles damages and get the ticket reduced to a moving violation rather than it being careless operation." Again, inexperienced I just accepted the ticket, stayed pissed because I wanted to know who the witnesses were when no one was there.
As soon as I got home I sent in a request for the copy of the police report (I did not have time to do this prior to the court date to receive it in time). A few days later I received the report which clearly stated NO WITNESSES. So once again, I got screwed in the court, was lied to and of course I was inexperienced to think a next court date would do any better for a traffic matter like this.
Don`t go with USAgencies!
So here`s where the drama starts with USAgencies. I called them about the accident. The customer service was HORRIBLE. The agents were so rude as far as handling things. The other party in the accident also has this same insurance company. I submitted my version of what happened as well as my photographs and such to show that I was more than half way across the street when I was hit rather than "jumping into traffic" as the other person was stating. I also showed the photos which shows the damages to my car, which would not have been so severe if they were doing the speed limit or even yielded to my vehicle already in the crossing.
After I was done with the agents I was told I would be updated on what was going on and such with the claim. They never once called me, sent a letter or email. NEVER. If I wanted an update I had to be the one to call where every time it was a snotty attitude.
Just the other day I was going to renew my policy since my insurance was scheduled to expire with them next month. Well they told me OUT OF NO WHERE might I add that I could not renew my policy because I had an accident within the first 60 days of the policy. Are you kidding me?! When was this ever told to me to begin with? When I had asked this question to the agent during the process of explaining my side the story of the accident, I was told I would NOT be dropped. I go to renew and find out that`s it?! They NEVER sent a letter about it, no email, and no phone call. So basically come November I would have been just screwed because they don`t mention anything?!? No notice of anything about to expire and NOTHING. I only knew that because I marked it on my calendar! What if I didn`t write that? I know many people who simply rely on the notifications that MOST insurance companies send out. Whether reminder messages or what in some shape or form. Nope, not with them! They just ditch you and forget about you!
Then, since my mom knows more about this sort of stuff my mom gave them a call on my behalf to find out information on how they based their claim that the accident was solely on me rather than the other party having some fault as well. I had showed proof that it appears that there was speeding, first they said they sent an adjuster to assess the damages (not true) then a little bit more in the conversation admitted no one was sent out because I was found at fault. How was I found at fault? Because I paid the ticket. They also didn`t do it because it would cost them a lot of money to prove they were speeding. Yea, thanks for screwing me over to save you some money!
The point I`m getting at here? They say they have a legal representative for each party. They are supposed to represent their client to the best they can. If I`m claiming and showing photographic proof of my statement, why didn`t you come out and look at my vehicle and assess the damage? Simply because I got the ticket? I could see if I got hit in the front where I clearly would have jumped into traffic, but the location of the impact and the speed and rate I was hit, I am not FULLY at fault. I accept partial responsibility only because of the stop sign.
Then on top of that even the insurance claims department said there were witnesses. When asked who the witnesses were because the police report states clearly NO WITNESSES, they then changed the story around again saying there are no witnesses. Basically, it`s a big run around with them. They change their stories then they give you various numbers to call who just send you back to each other. They are RUDE and absolutely not helpful what so ever. All they care about is what saves them money. They do not care about their clients. They just want your money.
This is why I love the Gecko!
I originally had Geico as my insurance carrier with my other vehicles because of their prices, reputation and to be honest the gecko is just cute! I have never had a problem with Geico and every time I called them for whatever reason their customer service is always very friendly, nice and helpful. They may be a slight bit (literally just slight bit more) expensive than USAgencies but well worth it! They give good student discounts as well as ACCIDENT FORGIVENESS. I was having an issue with my account and they were quick to help and answer my questions.
Did I mention they actually Snail Mail AND email you news and updates?! When I had them prior to now they sent out notifications as to when your policy would expire. Yes, they actually CARE about their clients. Your money may be important to them, but they also want your continued business.
Others who had a bad experience with USAgencies: