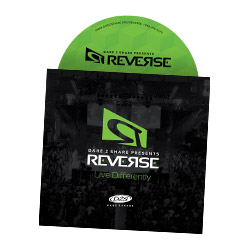 Based on the life of Daniel, the 2014 student conference tour will challenge students to live differently...to live in reverse.
Order a free Tour DVD (by mail or instant download) and you`ll receive:
Videos and information about Dare 2 Share and hear why other youth leaders bring their students
Promotional videos you can show your students to get them excited for the event
Speaker and Artist information
A special message and music from the worship artists for the Reverse Tour - Desperation Band. Writer of some of today`s most popular praise songs.
2014 Reverse Tour Schedule:
Seattle, WA - Jan 24 - 25
Columbus, OH - Jan 31 - Feb 1
Lincoln, NE - Feb 7 - 8
San Diego, CA -Â  Feb 21 - 22
Denver, CO - Feb 28 - Mar 1
Chattanooga, TN - Mar 14 - 15
St. Louis, MO - Mar 21 - 22
Washington, D.C. - Mar 28 - 29
Chicago, IL - Apr 11 - 12
Below is a preview of one of the Reverse Tour videos on the DVD:
https://connect.dare2share.org/reverse-dvd
*A church name is required