These last few years have been crazy with so much going on. I'm putting out my holiday gift guide a bit earlier than usual this year. My reason being to start shopping early before the holiday rush - especially while being on a budget as prices continue to rise everywhere. My hope is to help you get your holiday shopping started sooner, rather than later, to avoid breaking the bank with last-minute shopping.
I found, what I believe to be, the best gift ideas for everyone that are sure to be a hit! I have compiled some great gifts that would be perfect for this holiday season! I have divided the list up between adults, kids, or for anyone to make it more convenient. Find the perfect Christmas gift for everyone on your list in 2022, no matter your budget.
Keep your eye out as we will update it throughout the holiday season!

*Please note that these are merely suggested categories. I firmly believe you can like and get what you want, regardless of gender. I hope this organization method proves useful for your shopping experience.
Jump ahead:
Gift Ideas for Women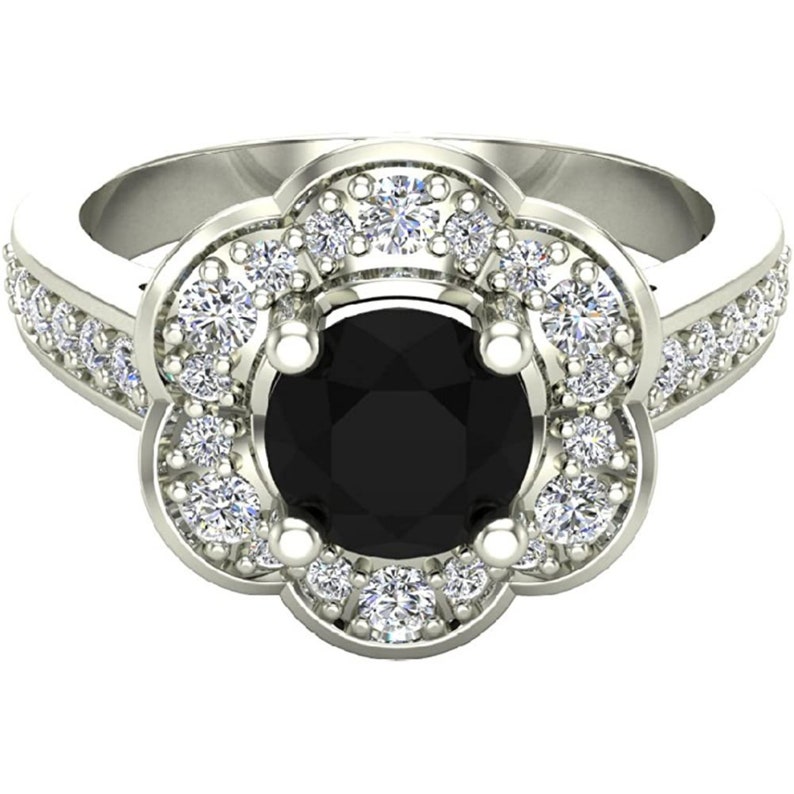 Your bride deserves a unique treatment, and you're waiting to hear that "I do" which is going to make your life marvelous, then you cannot find a better gift than this stunning ring. It will just make her so happy that she will also feel a sense of admiration for having such a beautiful ring on her hand. Black Diamonds are Natural, Earth-mined, and Real. They are highest Quality AAA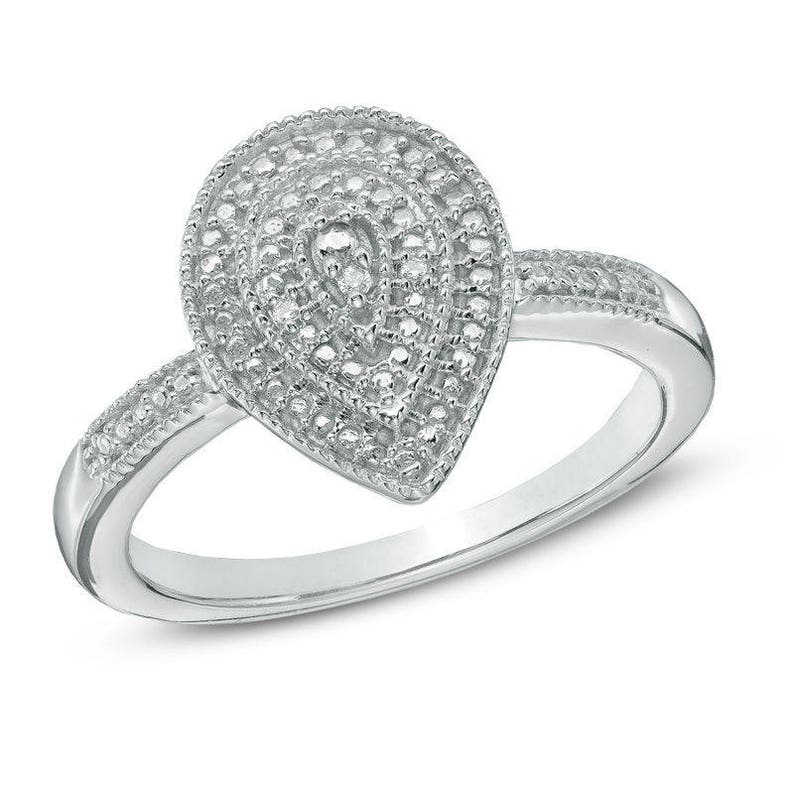 Bring out the bling with this stylish fashion ring. Created in sleek sterling silver, this ring features a teardrop-shaped frame centered with a shimmering diamond accented and bordered with rows of intricate beaded detailing. Smaller diamond accents and additional beading line the ring's shank, while milgrain detailing completes the design. A fabulous everyday look, this ring is finished with a bright polished shine.
Our 12 Nights of Wine was the world's first curated wine advent calendar, and the 2022 edition was designed to be enjoyed day or night through the holidays! We have two fantastic boxes to choose from: Holi-DAY Collection & Twas the NIGHT Collection. This year we have included a Virtual Tasting experience for each wine lead by a certified sommelier. Inside each box you'll find twelve carefully crafted glass tubes, each carrying a world-class pour of exquisite wine. These boxes hold vibrant whites, opulent reds, and even a few rosés, all handpicked by our Certified Sommeliers.
Awaken the creative senses and make your own tea blends from organic black and herbal varieties. The glass infuser maintains the pure flavors to brew 180 servings.
It's time for some self-care and looks no further for the perfect remedy than our Lavender Blossom Gift Set! Green Canyon Spa encourages you to be one with nature in your relaxation routine. Immerse yourself into fields of fresh lavender and inhale all of the beautiful, relaxing aromas. Including body wash, bubble bath, body lotion, hand lotion, foot lotion, essential oil, body scrub, and a floral loofah, this set is all-inclusive! Reuse the iron box packaging for storage and organization in your bathroom. Gift this set for any occasion from birthdays to Christmas to Valentine's Day to Mother's Day or just because!
Gift Ideas for Men
No need to piece together a shaving kit, Gentleman Jon™ has you covered with the most comprehensive kit on the market today. Everything you need to get started wet shaving - all in one spot, of the highest quality, and for one easy price.
Shave kit includes:
+ Safety Razor
+ Badger Hair Shave Brush
+ Shave Stand
+ Canvas & Leather Dopp Kit Travel Bag
+ The Famous Gentleman Jon™ Alum Block
+ Sandalwood Shave Soap
+ Stainless Steel Shave Bowl
+ (5) Astra SP Razor Blades
The 1Tac Tactical Pen is the World's Finest Multi-Function Weatherproof Tactical Pen made from Lightweight, Durable Aircraft-Grade Aluminum. The instrument Includes a Tungsten Steel Glass Break Tip, Removable Steel Blade, Easy-Writing, All-Weather Medium Point Ball Point Pen, Integrated 80 Lumen Bright LED Flashlight. Featuring Diamond-Cut Non-Slip Grip. As elegant in the boardroom as it is effective in the field.
The Land & Lore basic kit gives you the tools to achieve the two most foundational (and important) aspects of healthier, renewed skin: deep cleansing and hydration. Land & Lore uses organic all-natural ingredients and for each product they sell, they plant a tree! You can give back to the earth while you're giving to your loved ones with this holiday gift.
Facial Cleanser:
Active peptide complex and amino acids to help build resilient skin.
Organic jojoba, borage, and olive oils that give skin a soft, fresh feel.
Moisturizer:
Contains intensely moisturizing hyaluronic acid and natural jojoba oil.
Doesn't clog pores or leave a greasy feel.
The Outfitter Heated Jacket is filled to the max with heat. Featuring our first ever double heat system, you will be fully enclosed in a maximum amount of heat with 8 heating zones. This is made up with 4 pads in the back, 2 in the chest and 2 in the pockets. The four back heating panels are heated using the controller on the right hand side of the garment and the chest and hand warmer pocket heating panels are heated using the controller on the left hand side of the garment.
Get ready to receive all those compliments to the chef. If you fancy cooking over a flame, this easy-to-follow kit teaches you to finetune your smoking blend for flawless flavors in your meats & veggies.
Entertain with fine, European crystal to suit contemporary tastes. Mikasa's brilliantly crafted, lead-free set will be perfect at parties and family gatherings.
This smooth leather bag is a classic with modern updates. It's padded for 14" laptop, with magnetic snap and zip pockets. Carry to work, school, and travel in style.
As plastic replaces cash, the card case may soon replace wallets, and this one has a bottle opener too. ID, insurance and credit cards fit easily in Italian leather.
Gift Ideas for Kids
What a cute way to surprise your child - A LETTER FROM SANTA! Print out a personalized letter for your child from Santa and totally make their Christmas special! For this item, you will get this exact note page but personalized with the name of your choosing at the top. Additionally, if you want to add/remove text, or simply use your own writing, I can replace the body of the letter as well. Just let me know during the checkout process!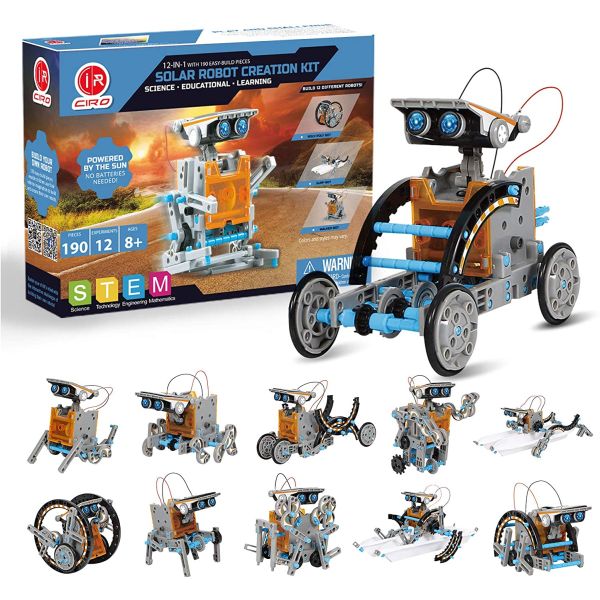 12-in-1 Solar Robot Kit: This solar robot kit could be built into 12 different shapes of robots. It is composed of 190 pcs, including moving and connecting parts like gears, plates, tires, and shafts. Kids can easily disassemble them after the building each robot.
Interactive toy otter with light-up keyboard teaches the alphabet & first words. Press each button to hear a letter of the alphabet & a word that starts with that letter. Bat-at the roller ball for more fun songs, sounds, and phrases. Collect additional Linkimals friends to see them interact! (Each sold separately and subject to availability.) For babies ages 9 months and older.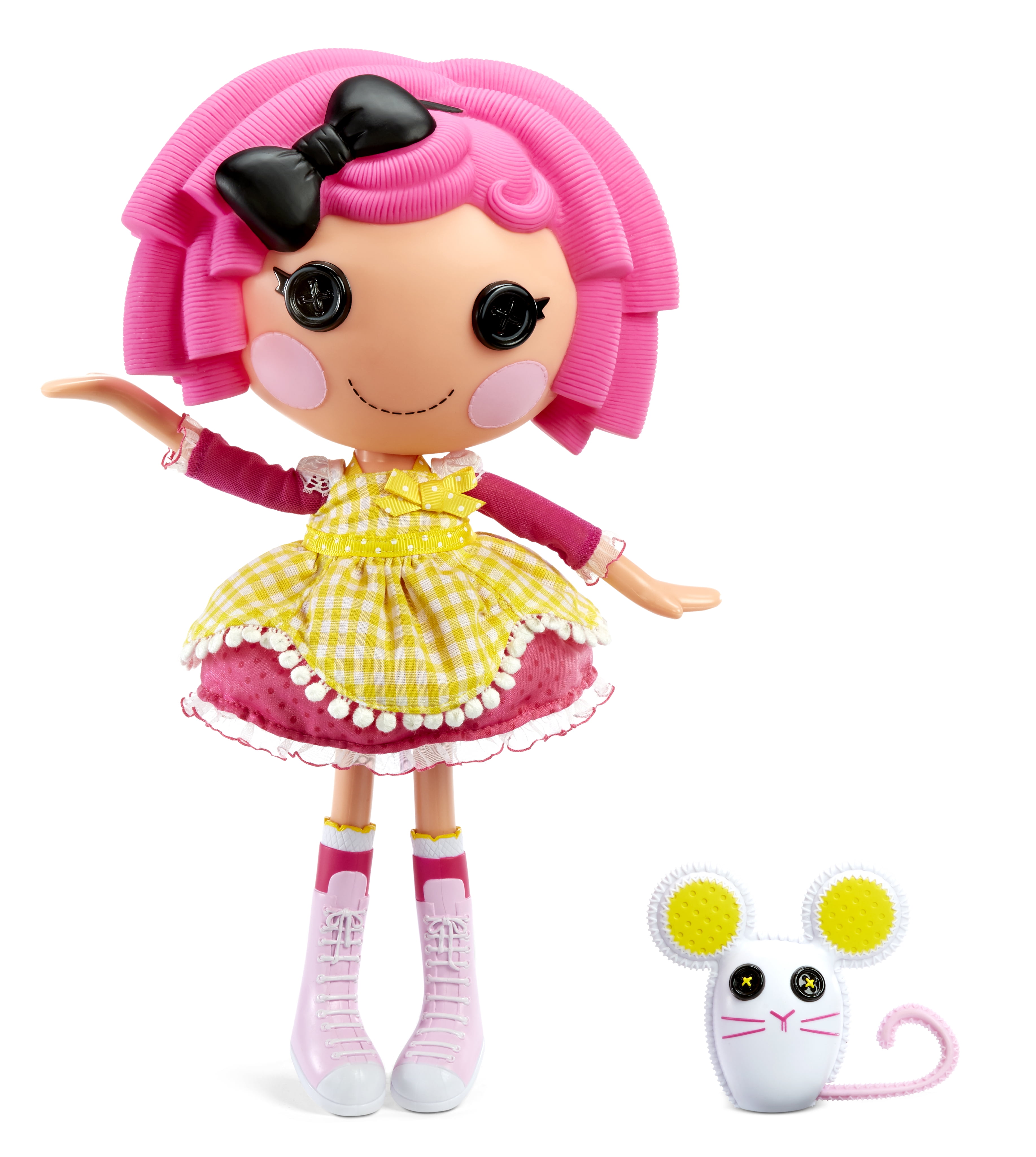 Lalaloopsy's 10th Anniversary Lalaloopsy were once rag dolls that magically came to life when their last stitch was sewn. The beloved dolls are back for a whole new generation of children to love with a 10th Anniversary badge on pack. Cute, Colorful, Whimsical and Fun, Celebrating Creativity, Uniqueness & Diversity. Cute & colorful, Lalaloopsy offers a whimsical world of friendship & fun, inspiring kids to develop their own creativity and imagination. Lalaloopsy dolls have unique personalities drawn from the fabric used to sew them, and each one comes with her own pet. They celebrate diversity - everyone is special in their own way! Crumbs Sugar Cookie was sewn from pieces of a baker's apron. She is super-sweet, has perfect manners, and loves inviting friends over for tea and treats. Crumbs lives by the recipe but her life is far from cookie-cutter. Know what's her secret ingredient? Love! She has a pet mouse. Crumbs Sugar Cookie is a perfect gift for your little cookie! Reusable House Playset (Almost Zero Waste!) Each NEW package is a reusable house playset with photo details of found objects that uniquely express the personality of each doll, like Crumbs' oven in her house made of cookies! Child helps build the house with extra pieces! Build the pet house, add the teapot chimney and attach the awning. Connect Crumbs' house with other houses to create Lalaloopsy Land!
In a super soft, magical glow, kids and teens can sleep and play. This blanket zips inside the pillow for extra padding. Brighten bedroom décor and sleepovers.
Girls are full of hopes and dreams, plus gossip and secrets. Here's where private thoughts are locked safe, in invisible ink revealed only with magic UV light.
Heads up–it's a funny ugly monster! That's what Fugglers are, and this one is a warm hat. Kids, teens and adults love this character for cool creature style.
Soft to the touch and featuring playful pom-poms, you'll stay cute in this whimsical leopard print, cat-ear hat that combines big cat style with big cozy warmth.
The favorite popular fidget toy is now the fashionable milk shake fidget backpack, bag of toys has unique removable milk shake-shaped fingertip design,The pop toy in front of the pop backpack can be removed at any time enjoy the joy of effectively relieve stress. The fidgets backpack for girls is made of unique daisy print PVC that make the pop bag looks very cute,Fidget backpack is not only stylish but also waterproof,durable and lightweight pop bubble backpack with fidget toys are soft, not easy to damage, easy to clean.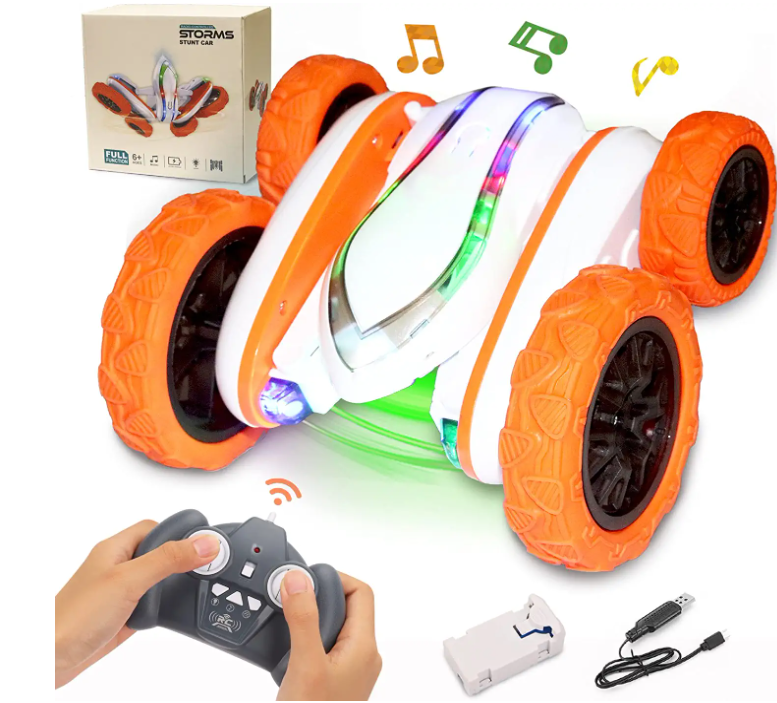 This double-sided remote control stunt car will bring a different game experience to your children. It will run on both sides, forward, back, turn left, turn right, and roll over 360 degrees. You can use the remote control to control the child remote control car to go in any direction. An easy-to-control remote control with 2.4 GHz emission intensity, you can even operate it from a distance. In addition, Its powerful transmitting power means that if multiple players are playing car racing with you at the same time, there will be no signal interference. Enjoy exciting racing time with your friends and family.
Gift Ideas for Teens
Transform into a lovely mermaid, and feel how cozy it is! For sunning on a sofa, or diving into slumber party fun, it's soft and magical for kids, teens, and adults.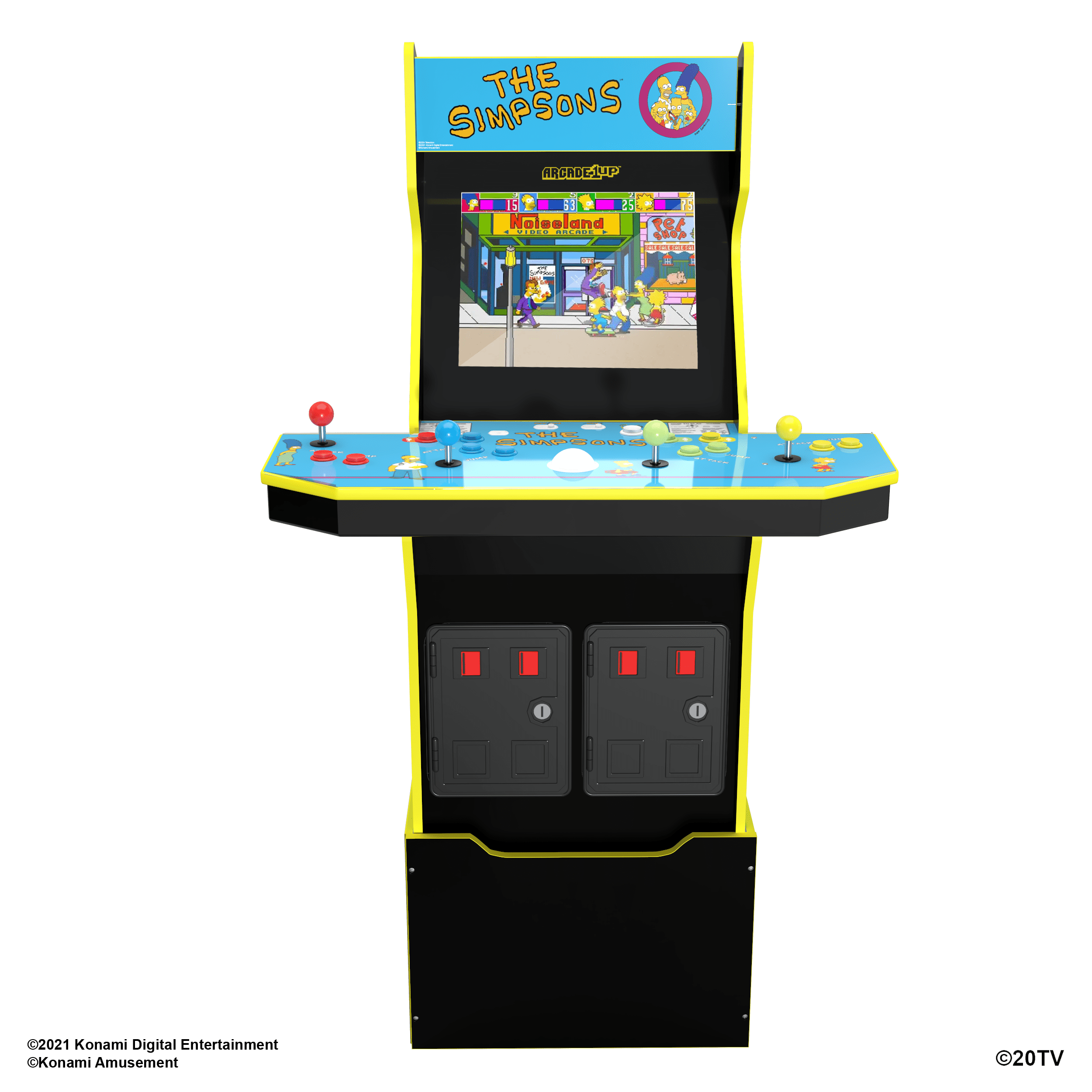 The Simpsons™ Arcade Machine includes a riser and a light-up marquee. Live Wi-Fi enabled with no monthly subscription required. Redefining family game rooms, game caves, and even home offices, Arcade1Up game cabinets have quickly become absolute must-haves for retro gaming enthusiasts and pop-culture collectors; they play great, look great, and are instant conversation pieces. Exactly how you remember it from the early '90s, play as Homer, Marge, Bart, and Lisa, taking on swarms of Springfield's wide cast of characters. Four simultaneous players, endless animation inspired fun. Oh, and you want to switch it up a bit? You got it. Also in this cabinet is The Simpsons™ Bowling!
Music by firelight creates the perfect ambiance for beach and backyard parties. This lantern flickers in a safe, warm LED glow. Pair with a phone or device to play.
It's easy to put on the charm, and arrange them all for a custom look! This classic charm necklace brings back fun to fashion in creatively casual or elegant style.
Designer Joy Dravecky brings beauty to the everyday. This Cubic Zirconia ring has a clear, green tinted stone, surrounded by pave on a gold plated adjustable band.
Sweet, sour, or savory–enjoy lip-smacking fun with favorite flavors! These take-along tubes are tasty to go. Protect lips from being chapped with natural beeswax.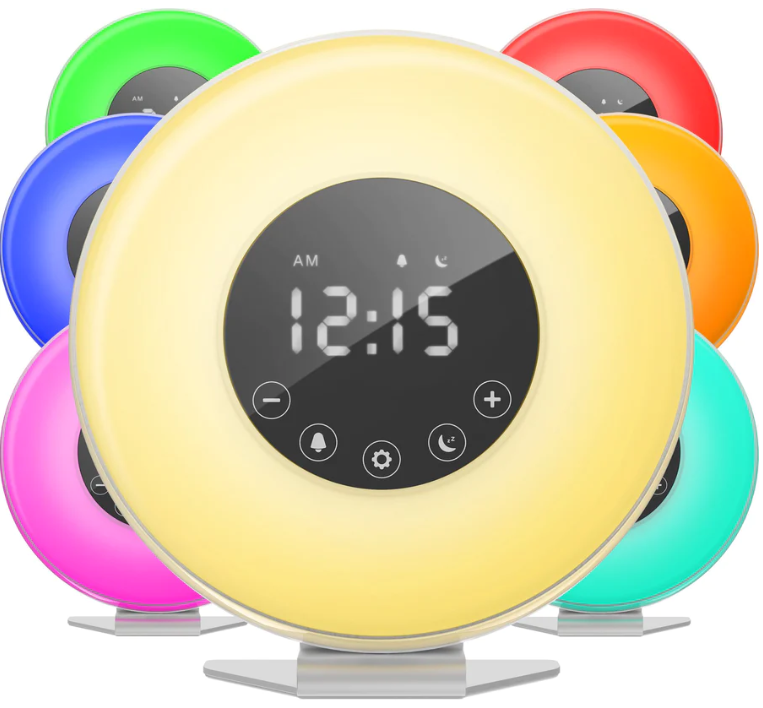 Rise up bright and early with this marvelous alarm clock. A softer alternative to the sudden and intense-sounding alarms, this clock uses carefully chosen gentle lights and sounds to ease up the waking up process. Because how you start your day really does matter. Now you can be woken up with the relaxing sounds of the ocean or lively bird sounds, along with a gradually increasing light that starts 30 minutes before the alarm goes off. Or go to bed with the sunset stimulation that smoothly dims the room as you drift off to sleep. It features a vibrant design with 8 emitting colors that can double as a table or bedside lamp during your non-sleep time. When you're in the mood for a relaxing playlist or catching up with recent events, tune in to the FM radio and set your preferred station. It's completed with a 12 or 24-hour time display, 3 brightness options, and an easy-to-use snooze button that turns off the sounds and lights for 5 minutes.
Gift Ideas for Pets
An active cat is a healthy cat! Our all-natural, Matatabi Silvervine catnip sticks are great for stimulating playful activity! They support dental health by scraping away plaque and tartar build-up on teeth. Free from preservatives and additives, these catnip sticks are fully digestible. Containing no addictive or harmful properties, they are completely safe for kittens and cats of all ages, breeds, and sizes. Available in a 30-count resealable bag. Our catnip sticks are harvested from the silvervine plant, also known as matatabi, native to the dense mountainous jungles of East Asia. Traditional catnip only has one cat attractant, matatabi silvervine has two, making our matatabi catnip sticks twice as potent!
Each natural cotton toy here is for a different activity: dogs can roll, toss, tug and chew. Puppies and adult dogs will fetch some healthy gnawing and engaging fun!
This mat engages a dog's foraging instincts, and prevents gulping. As they lick and gnaw wet food, silicone prongs clean their teeth and gums, for healthier eating.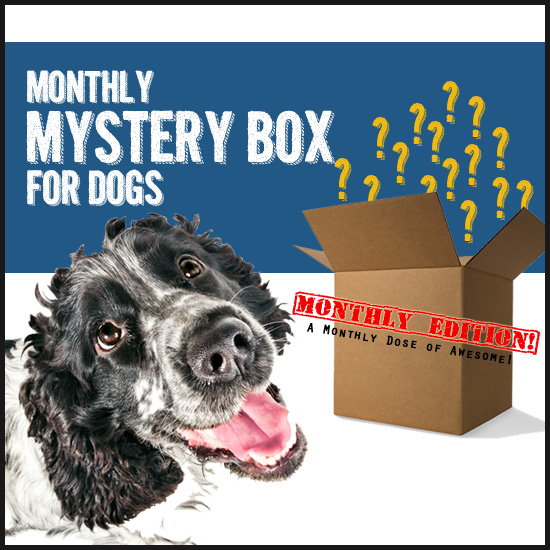 We are officially offering a Monthly Mystery Box of Dog Goodies! Yes, your best friend will receive a box of wonderful mysterious treats, toys, & more every month! We love pets and can't imagine our lives without them. But we also know that big box pet retailers and other monthly dog programs over charges and under delivers. We strive to do the exact opposite here. Know that you will get more BARK for your BUCK when you shop here. We have 3 types available for your small, medium or large size dog. Each month, your pup will receive a different set of items tailored to its size.
Gift Ideas for Anyone
Our Gratitude Tea Box is the perfect gift for family, friends, clients, employees, and co-workers. This is a unique gift that lets people know that you really care about them and their well-being.
With no paper filter absorbing oils, coffee and tea tastes richer, and Bone China brings out extra body. This French press is a simple, more flavorful way to brew.
Various styles, are excellent for giving a personalized gift to anyone!
For a combination of functional comfort and colorful style, reach for the Sleeveless Quilted Heated Vest from Dr. Prepare. This unisex electric vest features a quilted design for comfort and timeless style. The mid-weight construction and interior lining help you stay cozy and warm, and the zipper front makes it easy to layer this vest over a variety of different tops.
Tea is to be enjoyed slowly, which makes sloths ideal teatime friends. This silicone sloth over a ceramic mug hangs loose for loose leaf, infusing your hurries away.
This is the gift box offers a selection of exotic peaberry coffees from around the world. This particular section of coffees is perfect for exploring unique coffees that are on the rarer side. Peaberry coffee beans are unique coffee beans and are only in 5% of the crop that are manually removed from the rest of the coffee harvest. The flavor of the peaberry tends to be a finer and smoother from the rest of the crop and desired by coffee connoisseurs. A typical coffee bean splits apart into two halves which is why they have a flat side. The peaberry does not split and grows like a pea.
Here's a toast to reminders of good times, all in a rustic wire wine goblet. Saved for display or craft projects, corks add classy décor to a bar or dining area.
Get 3 Wine Barrel Aged Coffee Flavors in a handsome box set. Grade 1 coffee beans. You won't find a blended coffee here. A rustic sweetness of dried figs. This medium roast coffee gives way to a heavy sweet body, like the caramelized sugar from a creme brulee crust. A subtle tartness of green apples and green grape skins. A full body coffee that finishes slightly sweet with notes of honey suckle nectar. The honeyed process method imparts sweet flavor and complexities into this coffee. The are then roasted to reveal dark fruited notes and chocolate hazelnut with a toasted oak finish.
Music sets the mood in this Christmastime scene, with beloved Precious Moments figurines. As the fireplace and candle lights glow, children gather the gifts to show.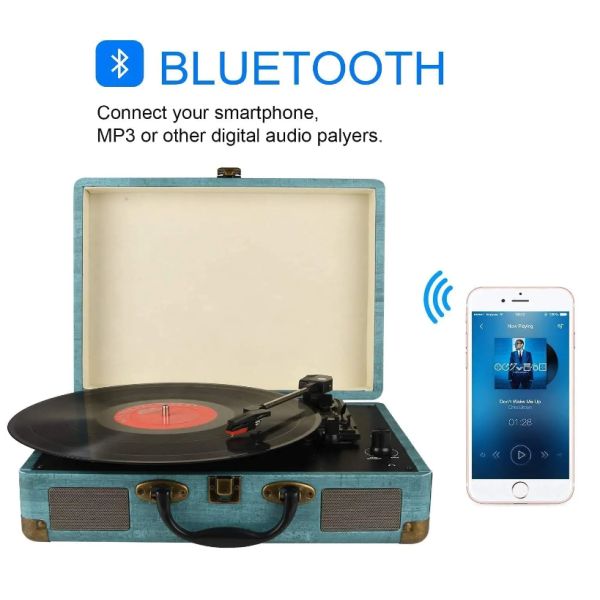 All-in-one Record Player - Easily connect external speakers via the stereo RCA outputs,Bluetooth Input & AUX Audio input &Headphone jack. Built in stereo speakers,with Bluetooth wireless technology,elegantly listen to the music from your smart phone.Use Aux cable input to directly play the music. Or enjoy your time with headphone. For better or louder sound, connect external speaker via RCA cable. Great ideal for vinyl lovers. Three-speed Turntable (33, 45, 78 RPM) plays all of your 7" 10" 12" vinyl records.With the power/volume knob and the automatic stop switch, the switch stops rotating records after the record is completed.
PERSONALLY SUPPORT ME WHEN YOU SHOP THROUGH THESE STORES:
*Keep in mind that pricing is subject to change and any pricing listed is what the current listing price was at the time of posting.
Are you a business that wants its product featured in our 2021 holiday gift guide? Contact me at

This email address is being protected from spambots. You need JavaScript enabled to view it.

!
LIKE IT? PIN IT!