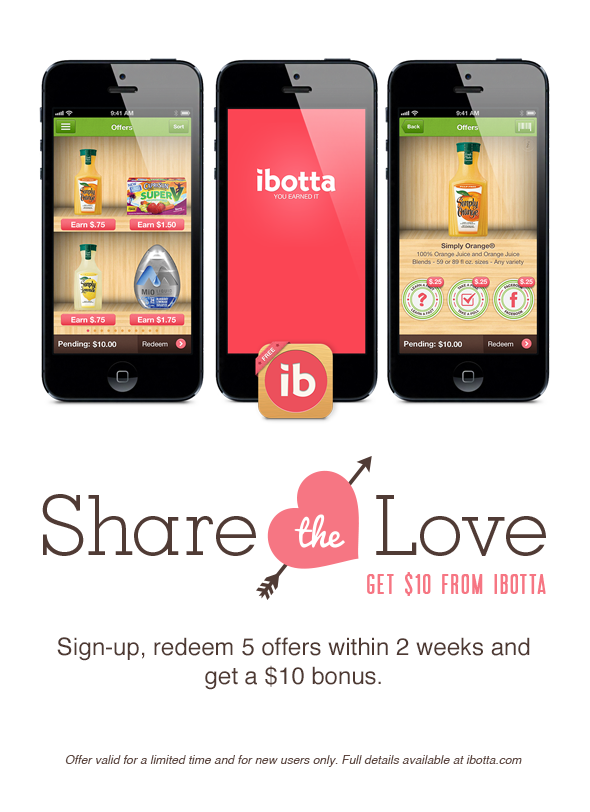 This is a really simple way to get $10Â FREE!
Ibotta is a fun and exciting way to earn cash every time you shop. It`s kind of like a coupon game.  The more you save the more offers you get and the more FREE bonus money you earn!
Check the Ibotta app for Product Offers, Bonuses, new Store Extras and more.  Available in iTunes and Android. They call this $10 FREE program, Share the Love and New users can find details under Bonuses from the Main Menu on the Ibotta app.
Download the FREE App then all you have to do is redeem 5 offers within your first 2 weeks of registering.  Once you have completed that simple requirement Ibotta will give you ...
Available for a limited time. Offer valid for new users only.
Get your FREE $10 from Ibotta!