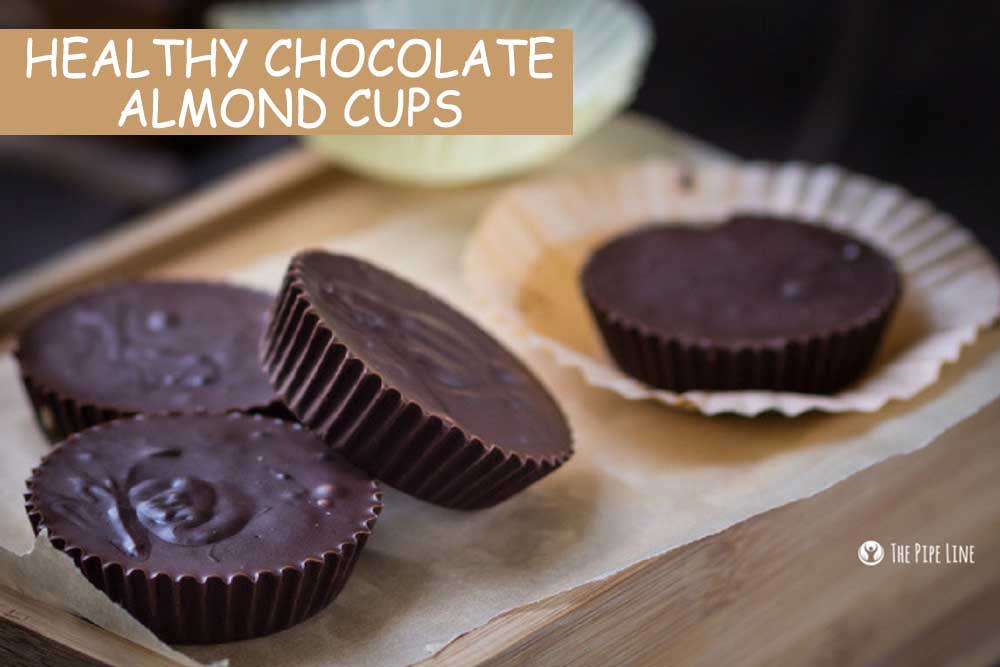 This post first appeared on Piping Rock. All content is theirs.
Choco-lover? If Almond Joys, or Reeses is your jam, then you're about to be in for a real...treat. Today we're going to introduce you to a recipe that will knock your socks off, and make you uninterested in spending money on store-brought indulgences. These All Natural Chocolate Almond Cups will hit the spot.
Made with creamy, homemade almond butter (we show you how to do this) and organic dark chocolate, it's a crowd pleaser. What's more? They aren't that bad for you since they are all natural, and contain 0 artificial additives.
Interested in making them? Here's the recipe for All Natural Chocolate Almond Cups.
INGREDIENTS
3/4 Cup Organic Dark Chocolate (Chips or Chopped Bar)
3/4 Cup Almond Butter (see notes)
12 muffin tray
12 muffin tray liners
INSTRUCTIONS
First, simply melt the Dark Chocolate, Almond Butter and Coconut Oil in a cup. To do this, microwave in 10-second intervals until smooth, melted.
Second, stir the mix together, folding in the sliced almonds, and then pour into muffin cups in the tray.
Third, place the tray in your refrigerator to solidify the cups.
Remove from the refrigerator...ENJOY!
NOTES
Homemade Almond Butter
To make the almond butter, simply add 1 cup of Almonds Raw Unsalted, 1 lb (454 g) Bag to a food processor. Scrape down the sides as it may come up while you process. Once uniform and creamy, set aside in a bowl.
Like this recipe? Comment below! Have a twist? Let us know!