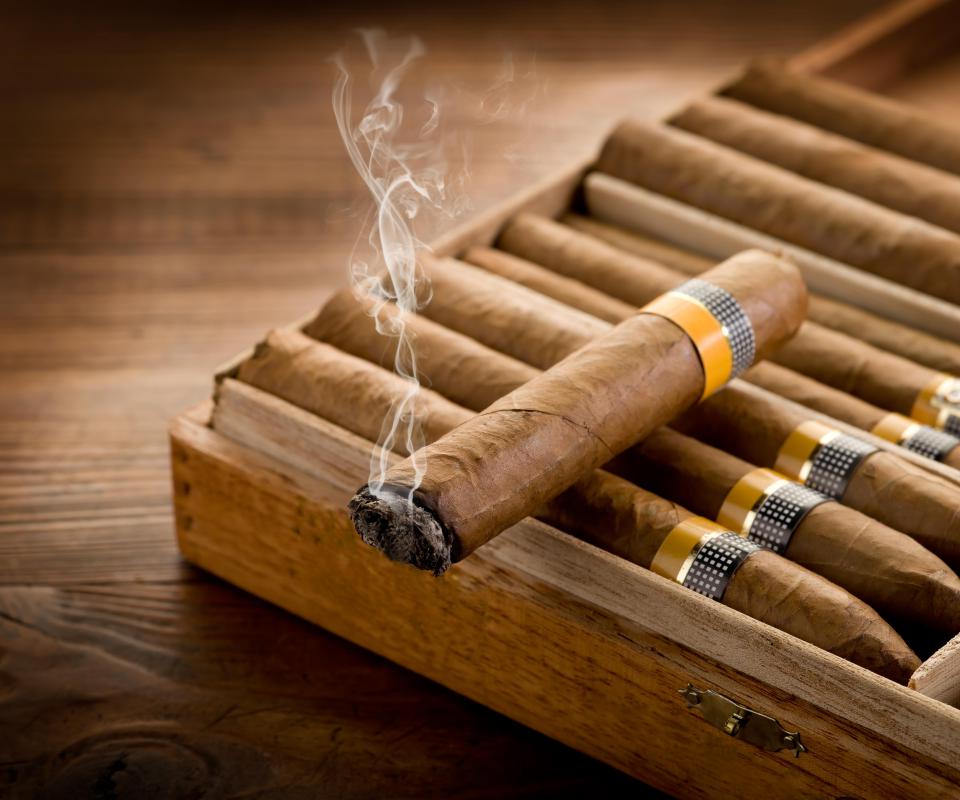 Imagine this . . . An avid cigar smoker working in the banking industry for a number of years gets the idea to give-up his successful career to start an imported premium handmade cigar company. That`s what Glen Case, founder of Kristoff Cigars did, and it`s paid-off in some of the highest cigar ratings, throngs of ardent brand followers, and millions of Kristoff cigars sold. In his most recent cigar podcast, Cigar Advisor executive editor, Gary Korb, spoke to Glen about Kristoff`s rise to the top of the boutique cigar market, and much more. Established in 2004, Exclusive Brands, the parent
company of Kristoff Cigars
, actually got into the boutique cigar game before it became fashionable. Case, a perfectionist of sorts, was committed to producing an excellent product, so he put together a team of master blenders with many generations of experience in the art of Cuban cigar making. It was through their expertise, along with Glen`s acute palate, that Kristoff quickly joined the ranks of the world`s leading premium handmade cigar brands. Named for his son, Christopher, Case said he started Kristoff Cigars as the result of a so-called mid-life crisis. "I`ve always enjoyed a good cigar and decided to pursue what was just an interest at the time," says Case, "but it quickly turned into a passion." As he`s done in all of his recent cigar podcasts, Korb begins the program by asking Glen about his progress with Cigar Rights of America and the cigar industry`s ongoing battle with the FDA. "It`s a dual pronged approach," said Glen. The first part was the filing of a `CR,` or Continuous Resolution, that asks the Appropriations Committee to not fund the FDA`s Deeming Regulation for this current fiscal year. (The Deeming Regulation went into effect on
August 8th
.) The second part will be the filing of a Mini Omnibus, which requests that handmade premium cigars be excluded from the Deeming Regulation altogether. More details on these tactics can be heard in the podcast, but for now, all Glen can say is that the industry is being "cautiously optimistic." Among the Kristoff cigars discussed during the podcast were the
Kristoff Corojo Limitada
which scored an "Outstanding" 93 points in
Cigar Aficionado
magazine, and the
Kristoff Ligero Maduro
, which was awarded the "Best Value Dominican" cigar at this year`s InterTabac Show in Dortmund, Germany. Speaking of Germany, Korb asked if there is a difference between European and American cigar smokers. "It seems like they`re becoming more similar," said Glen. "If you go back five to seven years ago, the European market was 85% Cuban cigars. Germany is now at about forty percent Dominican, Honduran, Nicaraguan." Case also said that he`s seen a marked increase in the number of big ring gauge cigars in the European premium cigar market. During the podcast, Korb was smoking a Kristoff San Andrés cigar. Rolled in a Mexican San Andrés maduro leaf, he noted that it was not as sweet as many other cigars that use San Andrés maduro wrapper. "It`s got a nice balance of sweetness to it," said Glen, "but it`s got more espresso, coffee and light chocolate flavors with just a hint of white pepper. That cigar also just got a 92 rating in
Cigar Journal
." One of the more interesting releases Glen spoke about was the Pistoff Kristoff cigar. It all started with an event he did in Atlanta, Georgia in 2014. One of the guests -- a big fan of Kristoff Cigars -- approached Glen and said he had a wonderful idea for a cigar called the "Pissed-off Kristoff." Glen loved the idea, but changed the spelling for "pissed-off," and it`s turned out to be one of his most successful cigars; not only in the U.S., but as Glen says, "It`s blown-up in Germany."
About Cigar Advisor
Cigar Advisor,
the nation`s premiere online cigar magazine, proudly serves cigar enthusiasts with a uniquely down-to-earth perspective on the enjoyment of premium cigars. Well-known and highly regarded for providing acclaimed educational cigar content and behind-the-scenes industry articles from some of the business`s top names, the
Cigar Advisor
editors deliver an array of content that speaks directly to those who enjoy the cigar lifestyle.
Get
Cash back
on this purchase by using
TopCashBack
!
Sign up here
for
FREE
!
Tip: Open the TopCashBack link a new window, search for the store, select it and it will open in a new window. Once this happens, you can close that window and continue shopping from where you were. Doing this will log that you are shopping through TopCashBack without losing your place!