DAILY GOODIE BOX. IT'S MORE THAN JUST FREE SAMPLES!
I absolutely love trying new products! I had never heard of
Daily Goodie Box
until I was offered the chance to try them a few months back and now I am in love! I look forward to seeing what they have to offer every month, now.
About Daily Goodie Box
Long story short, everyone loves to receive free items in the mail, including us! Our team has helped develop and shape how free samples are distributed today. And now, we are changing the landscape forever with the introduction of the new
DailyGoodieBox
. We are going to send you free Goodie Boxes that are not only 100% free, but we'll also cover the shipping costs too! We will never ask you for a credit card or any type of payment. Our Goodie Boxes are absolutely 100% free to you. What do we want in return? Just your honest opinion on what you thought of each product you receive. Really, that`s it! What's the catch? There isn't one. We take your review and show it to the brand. Simple!
So what`s awesome is this box is FREE - you do not pay a thing! So if you don`t like something, well, you have nothing to lose!
So here`s what I got in my Daily Goodie Box:

This nitrogen-infused cold brew latte adds a dash of organic dairy milk to our signature organic coffee. It's creamy, slightly sweet and refreshingly smooth.
Directions: Open can to unleash a roar. Consume straight from the can or amplify the cascade by pouring into a glass. Watch it RISE and enjoy!

I never had this brand before now and while it's different, it's actually very good. I allowed my drink to get cold before trying it and it was a refreshing, yet unique flavor. I have the classic Latte flavor and would definitely buy it again in the future!
The same warmth and comfort as the original Heat Holders® Crew sock, now in a striking and fashionable cream block twist design! Keep feet warm on the coldest of days and pull on this pair of block twist style crew length Heat Holders® for women (ladies), the warmest thermal sock. Thick, chunky and with a massive tog rating of 2.34, Heat Holders® are made from a specially developed heavy bulk yarn which has extreme thermal qualities. With long pile cushioning, these thermal socks will help keep feet fully comfortable and supported. The inside of each sock has been intensively brushed that not only feels sensationally soft but also traps warm air close to the skin keeping your feet warmer for longer. Heat Holders® are non-binding. They are diabetic friendly and provide relief for cold feet due to circulation problems.
I actually love this brand and have reviewed them in the past (
see my review here
). Basically, here's the gist of my experience: I have been wearing my thermal socks ever since I received my box in and O-M-G! They are super soft. I even had a chance to wash them in my washing machine and tossed them in the dryer. They are still just as thick, soft, and warm as when I first put them on from straight out the box. I gave a pair to my husband (more like he stole a pair) and he absolutely LOVES how soft and warm they are. The same with my Father-in-law. Yes, they are thick so if you have tight-fitting shoes they will not work well to wear with them, however, they felt amazing in my fuzz-lined boots! Plus, my feet don't feel sweaty and nasty from wearing them all day!

Our very first peanut-free, chocolate-free Glo bar! The perfect amount of decadent sweetness with 13g of fiber and 13g of plant-based protein, and only 7 net carbs! Vegan sprinkles dyed with spirulina, beets, and turmeric give this bar a crackly crunch. Now you can celebrate every day and still look your best with Birthday Cake!
I was really wanting to like this, but unfortunately, I just could not. The flavor wasn't the worst thing, but the texture and flavor combined were just not my style. I found it was very dry going down despite not feeling very dry when chewing. I can't pinpoint the exact thing I don't like, but the bar as a whole just wasn't something I would want to eat again.

Our USDA Certified Organic Laundry Detergent in Lavender is made with organic essential oils and no harsh chemicals. Our no-to-low sudsing, sulfate-free formulas use organic soap berries for a deep clean that helps combat residue buildup.
Unfortunately, this sample was too small to honestly test it and cannot give a fair opinion on the product.

Get a smooth glide with our newest deodorant for those who are sensitive to Baking Soda. Calendula and Lemongrass are gentle for the skin. Keeps you fresh with the mild scent of Apricot and Lemongrass.
The deodorant isn't too bad, but does take a little getting used to compared to my regular brand. I'm not a fan of the lemongrass fragrance in general, which could be why I'm not completely sold on it. However, I do like that unlike other gel deodorants, this is more like a 'gel bar' so it glides on without leaving your pits all wet needing to dry. Plus, it is an all-natural deodorant, which is a plus. So it's definitely unique to other natural deodorants I've tried and I'm still testing it out, but so far it's not bad - just unique, especially if you're used to chemical-filled deodorants like I am.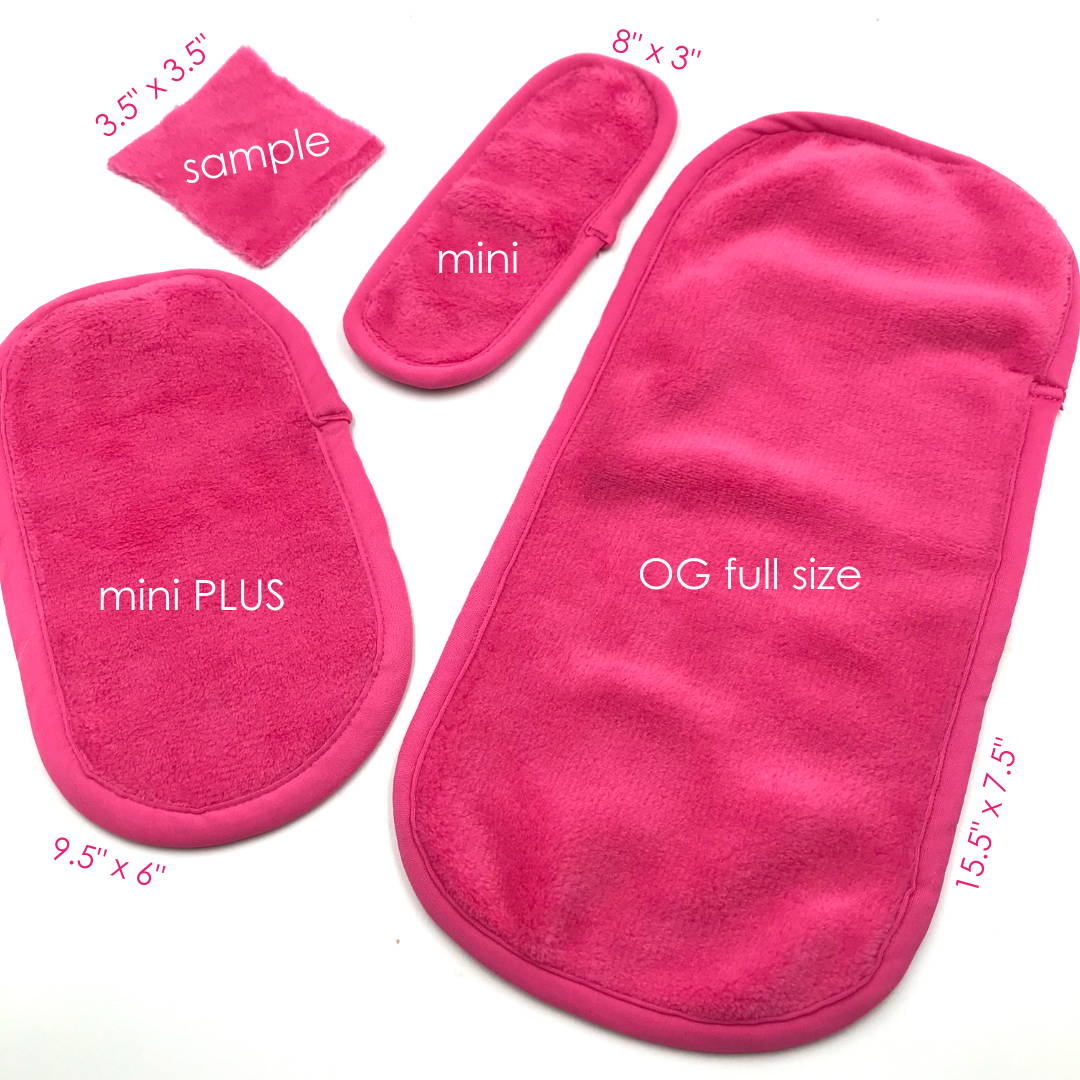 The Original MakeUp Eraser is a premium, patented, polyester cloth. Made up of millions of tiny fibers to work as a "suction" for all dirt, makeup and oil in your pores. Double-sided to erase makeup (short fibers) and exfoliate the skin (long fibers). Antibacterial, machine washable and reusable 3 to 5 years. Ultra-soft, dermatologist approved and great for sensitive skin.
Unfortunately, the sample was too small to be able to really try this product.
Sleep is our most popular blend as it eases people into a peaceful sleep and comforts them during times of stress. The concentrate is the most potent of the sleep collection. A drop is all it takes. Tip vial slowly and carefully to release a drop onto the corner of the pillowcase. You can also put a drop on a tissue or cotton ball and tuck into the corner of the pillowcase.
Unfortunately, the sample size was too small to really do anything to try this item. Therefore, I am unable to give an honest review of this product.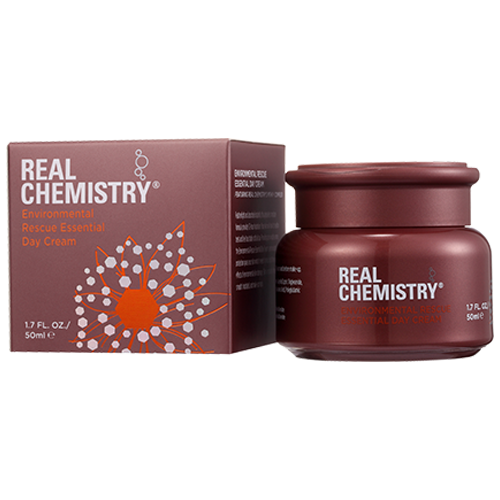 Real Chemistry - Environmental Rescue Essential Day Cream
Feather-light and absorbed instantly, this grease-less moisture formula provides 12-hour hydration. Your skin will look its healthy best and feel touchably soft all day. Providing an invisible armor, the Environmental Rescue Essential Day Cream's antioxidant protection gives your skin what it needs to help fight the visible effects of environmental skin damage. Skin is instantly fresh, smooth, hydrated, and make-up ready.
Full disclosure: I'm an Avon product user and love the Avon line. So my opinion is probably bias since I have a skincare line I am already in love with. With that being said, I still gave this brand a try and actually enjoyed this cream as well. It is lightweight as described and absorbed really well into my skin. My face started getting dry with the weather changing and I was surprised to have this cream add the moisture back into my skin I needed. So while I still love my regular Avon brand, I can tell you that this brand works really well, too!
So what I love about this box is obviously you get to try new products in full-sized packs (although most are samples sized). One disadvantage to the box is that there is no information card to tell you about each. As I said, it`s a free box so there`s no reason to complain, but an information card could be handy. I like to know where I can get more and the price of items even suggested use depending on what it is. With that said, everything I tried in the box was great! Ultimately, if you like trying new things and giving your opinion on them, I recommend signing up to get your free Daily Goodie Box!
► Looking for more Subscription boxes and monthly clubs? Look HERE!