Stuffy noses and sore throats seem to be the trend happening in our household lately; especially since the fall weather FINALLY rolled in. We dropped from lower 90s to into the 50s/60s basically over night. My husband, my son, my daughter and now me. Talk about frustrating! Luckily my throat hasn`t been killing me, but this sudden hit of a stuffed up nose is not cool at all to say the least! I was recently given my
fourth
 opportunity to work with Pine Brothers to try their 
softish Throat Drops
. My first review was a little over 4 years ago on the 
soft throat drops in honey and cherry
 and I`m happy to be working with them once again - just in time too! This time, though, I am trying two 
new
flavors: Vitamin C Orange and Sugar Free Cherry.
About Pine Bros.
Ulysses S. Grant was President, the population of America hovered at 39 million, and the telephone was still a pipe dream, when in 1870 J. Herman Pine hung out a confectionery shingle on 8th Street above Walnut in Philadelphia and, along with his brother, sold their first batch of what they called `Pine Brothers Glycerine Tablets.` In an attempt to relieve his own sore throat and those of his family members, Mr. Pine, a former German confectionery maker, determined that by combining the soothing natural qualities of glycerin with the healing properties of gum acacia, he could sooth and mitigate the mild discomfort of a sore throat. Add in some natural flavoring and a sweetener and voila, Pine Brothers Softish Throat Drops were born. "I have discovered something," Pine wrote, "which will give quick throat relief to thousands afflicted as I was." He added,"Perhaps I won`t make much money out of this. But I can make people happy, and that`s more important than money." Mr. Pine was being unduly modest, as his "discovery" would become one of the most successful, most delicious and most unique throat lozenges in the world. Nor has the recipe changed appreciably since it was first introduced to the public over 140 years ago. In 1930 Pine Brothers was sold to the Life Savers Company and continued to flourish. Known for its `soft drop consistency,` Pine Brothers lozenges became a favorite of adults and children alike. The product, which attracted healthiest sales in the eastern and northern states, due to its icy winters, reached its peak popularity in the 1970`s. The company was sold by Life Savers, and then, having been re-sold and acquired a number of times, found itself essentially rudderless and under appreciated; this despite a legion of loyal consumers. Cost cutting changes were made to the original recipes, packaging became stale and marketing non-existent; Pine Brothers began to be made overseas. Sales declined. Recently, Pine Brothers was acquired by the creator and former owner of Airborne, Victoria Knight-McDowell, for her new company 3 Sisters Home Products Much time and effort has been spent locating the original Pine Brothers recipes, redesigning the packaging, and creating an exciting yet classic new look. The natural product is once again being made in America, and is launching nationally in fall 2011. At which time old Mr. Pine, will succeed once again in "making people happy." God bless him!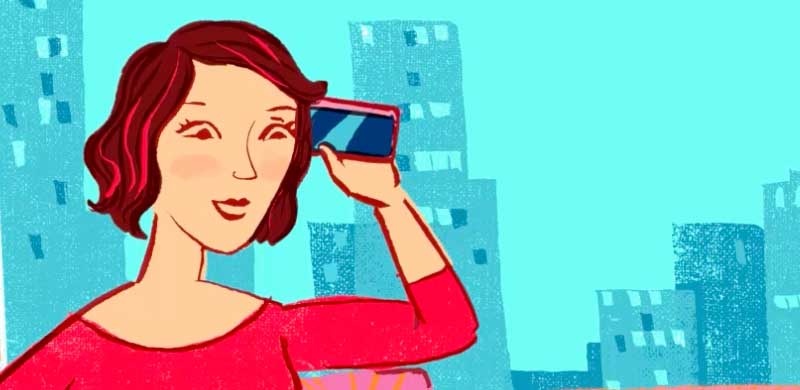 Oh, before we get into the review of the throat drops, one thing that`s changed over the years is the new app 
Thumbopoly
. Thumbopoly is a premium lifestyle slot game for women. Try your luck with Thumbopoly by spinning to win luxury prizes you covet from premium brands you're obsessed with, and coupon codes you crave from your favorite stores. It's as easy as using Thumbucks to
spin and win! 
So if you don`t have this app already, you probably will want to download it! Hey, it`s 
FREE!
Obviously, my family and I absolutely love Pine Bros Softish Throat Drops since I keep working with them over the years. Generally, to be honest, I hate cough drops. I mean I love them as far as soothing my throat, but generally I think they taste awful and have a funky after taste - yuck! With Pine Bros, they use natural ingredients and they don`t leave a horrible taste in your mouth. While I was sent two new and different flavors from Pine Bros, my absolute favorite that I have tried over the years is the honey. I`ve always been a honey lover and honey flavored things so of course it`s no wonder they would be my favorite flavor. The one downside I find to these is that with a severe sore throat these don`t really help much - then again, not much does. With just a basic sore throat I find these work great for me, especially accompanied by a nice cup of heat tea! So how did the new flavors pan out for me? Well, the Vitamin C orange, I have to admit, I was not a fan of. Usually I love orange, but something about this one just was not "my cup of tea." The sugar free cherry, I expected to dislike because I`m not a fan of sugar free. However, I was pleasantly surprised by how delicious these tasted. Seriously, almost like candy! I kind of wish they were a little nasty because the flavoring is sort of addicting to me. So out of the new flavors that I tried, cherry was definitely the winner here! Needless to say I`m a huge fan of Pine Bros. In fact, I enjoy having one or two of the throat drops per day even when my throat isn`t bothering me just for the fact of them tasting so good. I would definitely recommend them, especially if you hate the way traditional cough drops taste then these throat drops make for an excellent alternative! Please note though, these are throat drops, not cough drops. Interested? Customers can buy the Sugar Free Cherry at Harris Teeter, Harmon, ShopRite and  the Vitamin C Orange can be found at Kinney Drugs. Of course, both can always be found online at their website!