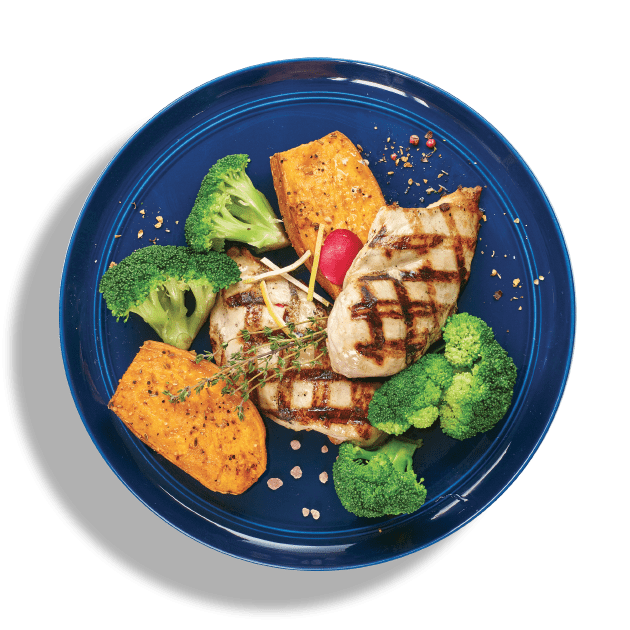 Fresh Meal Plan delivers fresh, prepared meals that contain a balance of proteins, vegetables, and complex carbohydrates directly to your door. These fully cooked meals are stored in the refrigerator and are quickly reheated in the microwave to enjoy. Skip the planning, shopping, and cooking with
Fresh Meal Plan meals
.
Fresh Meal Plan Discount Code
Fresh Meal Plan Pros
Subscription and One-time Order Options
60+ fresh meals available weekly plus Addons like proteins, snacks, dessert, and more
Meals for a variety of diets including Keto, Paleo, and Vegan
Fresh Meal Plan Cons
Limited nutrition facts on labels (Macros only)
Limited heating instructions
Shipping is extra
How much are Fresh Meal Plan meals?
Fresh Meal Plan meals
are between
$9.99 and $12.99 each
. The price per meal depends on if you are placing a one-time order or signing up for a subscription as well as the total number of meals ordered. With a subscription, the more meals you order the lower the price per meal.
A La Carte / One-time Order:

$12.99 per meal; 8 meal minimum

Subscribe & Save:

6 – 9 meals: $11.99 per meal (save 8%)
10 – 13 meals: $10.99 per meal (save 15%)
14+ meals: $9.99 per meal (save 23%)
Fresh Meal Plan offers a flexible subscription allowing you to update your plan, skip weeks, and cancel all from your online account.
Where does Fresh Meal Plan deliver?
Fresh Meal Plans delivers to the Continental United States with local delivery in the South Florida area.
How much is Fresh Meal Plan shipping?
Fresh Meal Plan shipping rates will vary depending on your delivery location and if you place a one-time / A La Carte order or a Subscription. Our rates were $8.99 for a One-time order and $6.99 for a Subscription order.
Is Fresh Meal Plan a subscription service?
Fresh Meal Plan A La Carte Menu vs Subscription Menu
The A La Carte (one-time order) menu includes Fresh Meal Plans most popular meals, but is more limited than the subscription menu.
The Subscription menu gives you access to all of the most popular meals in the A La Carte menu plus 50+ new meals that rotate through each week.
If you aren't sure about subscribing, we recommend purchasing from the A La Carte menu and if you love it (and I think you will!) then you can go ahead and sign up for a subscription so that you not only save up to 23% each week, but you also have access to the full menu.
Get $100 OFF Your First 5 Weeks with code GET100 >>
► Looking for more Subscription boxes and monthly clubs? Look HERE!
═════════════════════════════════
PROMOTE YOUR BRAND WITH US!
═════════════════════════════════
Want to showcase your product to the Closet of Free Samples audience? Then check out my available advertising options and email me at

This email address is being protected from spambots. You need JavaScript enabled to view it.

to discuss!