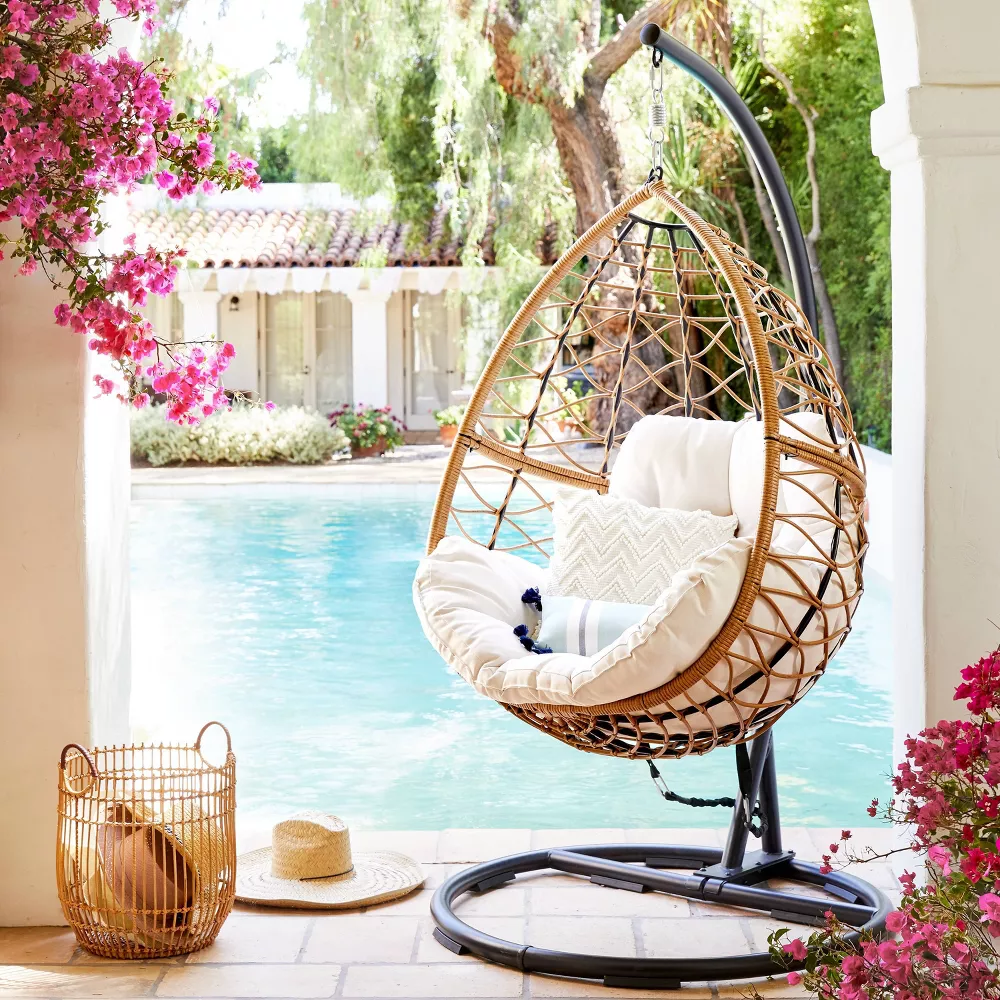 This is on my wishlist for my patio area! I love these types of chairs!
Curl up in style as you soak in the beauty of a vibrant sunrise or sunset with this Patio Hanging Egg Chair from Opalhouse™ dressing up any seating arrangement you have in mind. Crafted with a sturdy, all-weather black metal frame, this freestanding patio chair sports a broad circular base and a curved rod from which the egg-shaped chair swings freely, offering a calming, soothing vibe as you kick back and relax. The patio swing chair features a sturdy wicker frame in natural beige with an airy spindle design that makes for a cool and comfy seating experience. This hanging chair comes with a plush cushion that just adds to the seating comfort. Complement with a wicker table to complete the look.
Want to save 5% OFF ALL your purchases?
Make sure to use your Target REDcard! Don't have one?
APPLY NOW -- It's FREE!
TONS of Limited-Time EXCLUSIVE deals have been posted to my Telegram channel! These deals include limited-time offers, coupon codes, and Amazon deals! It's FREE to join so you don't miss out! ? Sign up here!
═════════════════════════════════
PROMOTE YOUR BRAND WITH US!
═════════════════════════════════
Want to showcase your product to the Closet of Free Samples audience? Then check out my available advertising options and email me at This email address is being protected from spambots. You need JavaScript enabled to view it. to discuss!