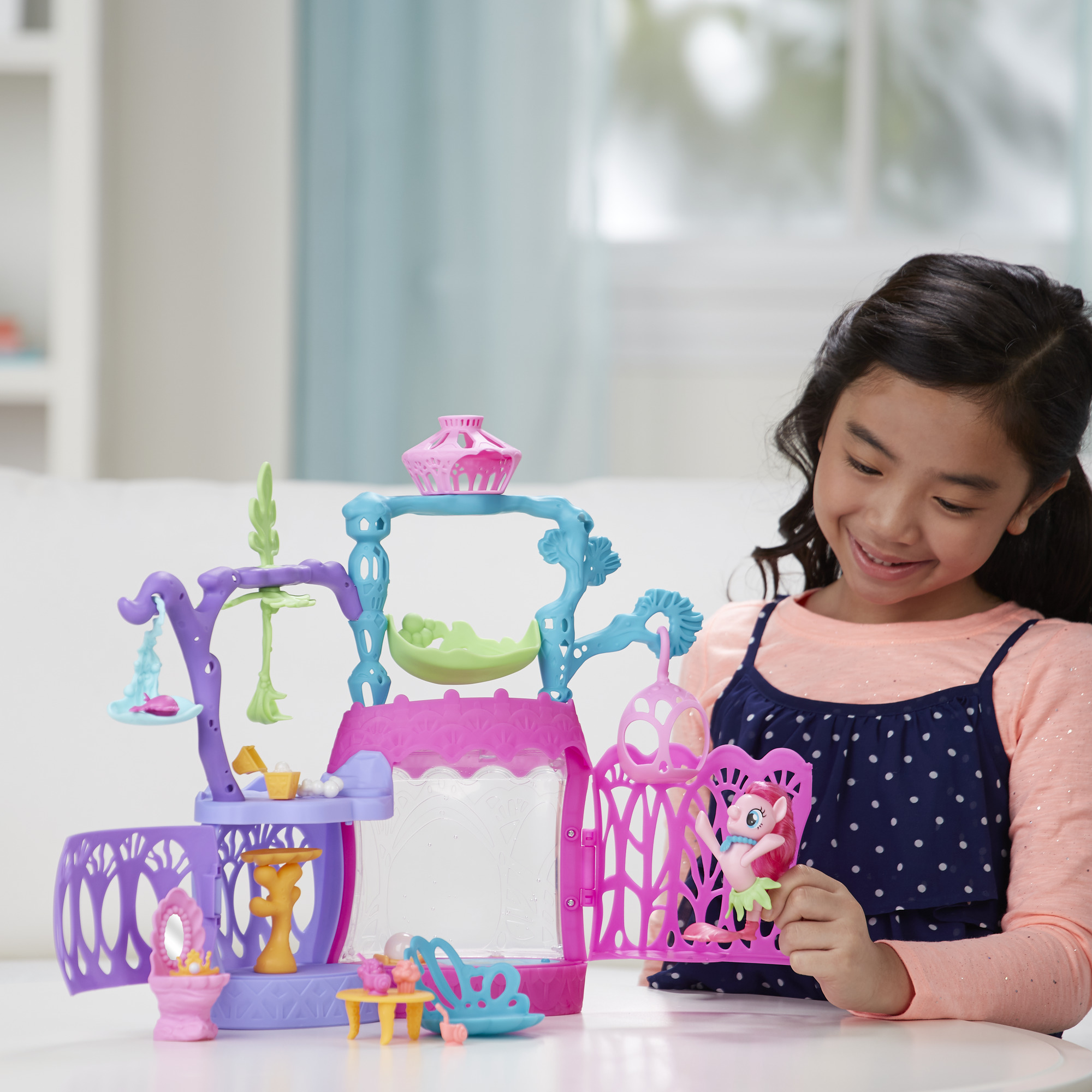 Walmart has the My Little Pony: The Movie Seashell Lagoon Playset for only $17.14!
"Inspired by My Little Pony: The Movie, this Pinkie Pie seapony figure has a pretty mermaid-like tail for imagining underwater adventures in her Seashell Lagoon. The playset's doors open and close to reveal rooms to play. Press the pearl-shaped button to activate lights and add water to create bubbles inside the front window of the playset, imitating scenes from Seaquestria. The Pinkie Pie figure can sit in her lounge seat or swing and rock in the hammock. Dress her up with her accessories and pretend shes primping in front of her shell-shaped vanity. There's many ways to play with seapony Pinkie Pie and her Seashell Lagoon! My Little Pony and all related characters are trademarks of Hasbro. My Little Pony: The Movie. Copyright 2017 My Little Pony Productions, LLC. Licensed by Hasbro."
This was $34.88 and Amazon is selling it for $33.99!
Shipping is FREE for in store pickup or on orders of $35+!
Inspired by My Little Pony: The Movie
Pinkie Pie as a seapony
Lights and bubbles
Swing, spin, and rock in the swing and hammock
Includes unassembled playset, seapony figure, fish figure, 14 accessories, and instructions.
VIS