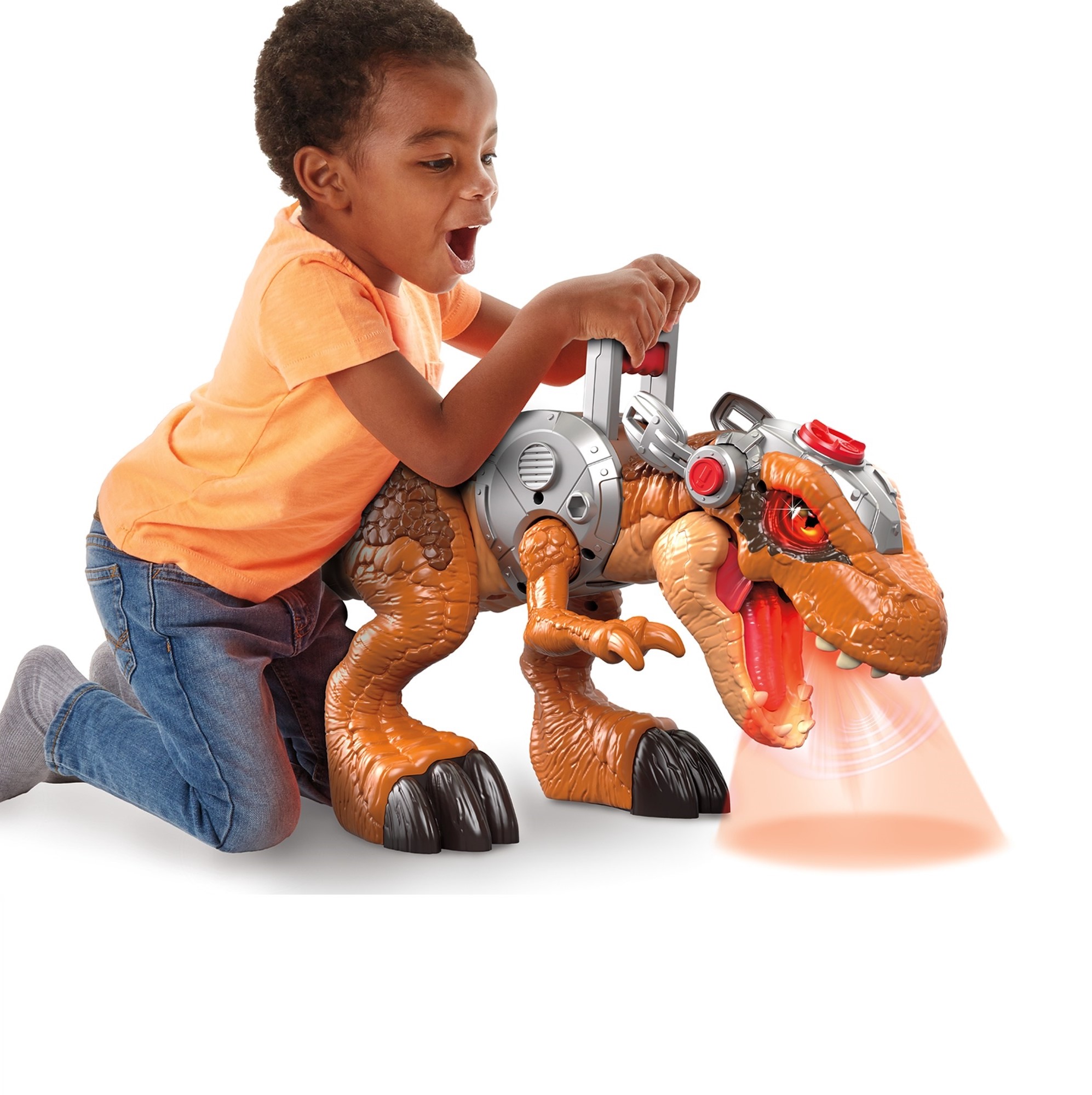 Price drop on this fun toy for the kids!
Kids control all the action of this Imaginext
Jurassic World T-Rex
, using the handle to send her rampaging forward with awesome lunging and chomping action! Watch out, Owen! This ferocious dinosaur has color-changing, light-up eyes that dilate and a mouth that glows red when she's enraged. Young dinosaur chasers will love creating all sorts of action-Packed adventures with this Imaginext Jurassic World T. Rex and Owen figure set. Imaginext Imagine What's Next!
Imaginext Jurassic World Jurassic Rex Escape:
Age Range: 3 Years and Up
Jurassic World T. Rex dinosaur with cool lights, sounds, and chomping action!
Handle controls all the awesome lunging action. CHOMP! Press the trigger to close her mouth
Power Padlights up the dino's eyes green and dilated or red and un-dilated with a glowing-red mouth!
Set includes T-Rex dinosaur and Owen figure