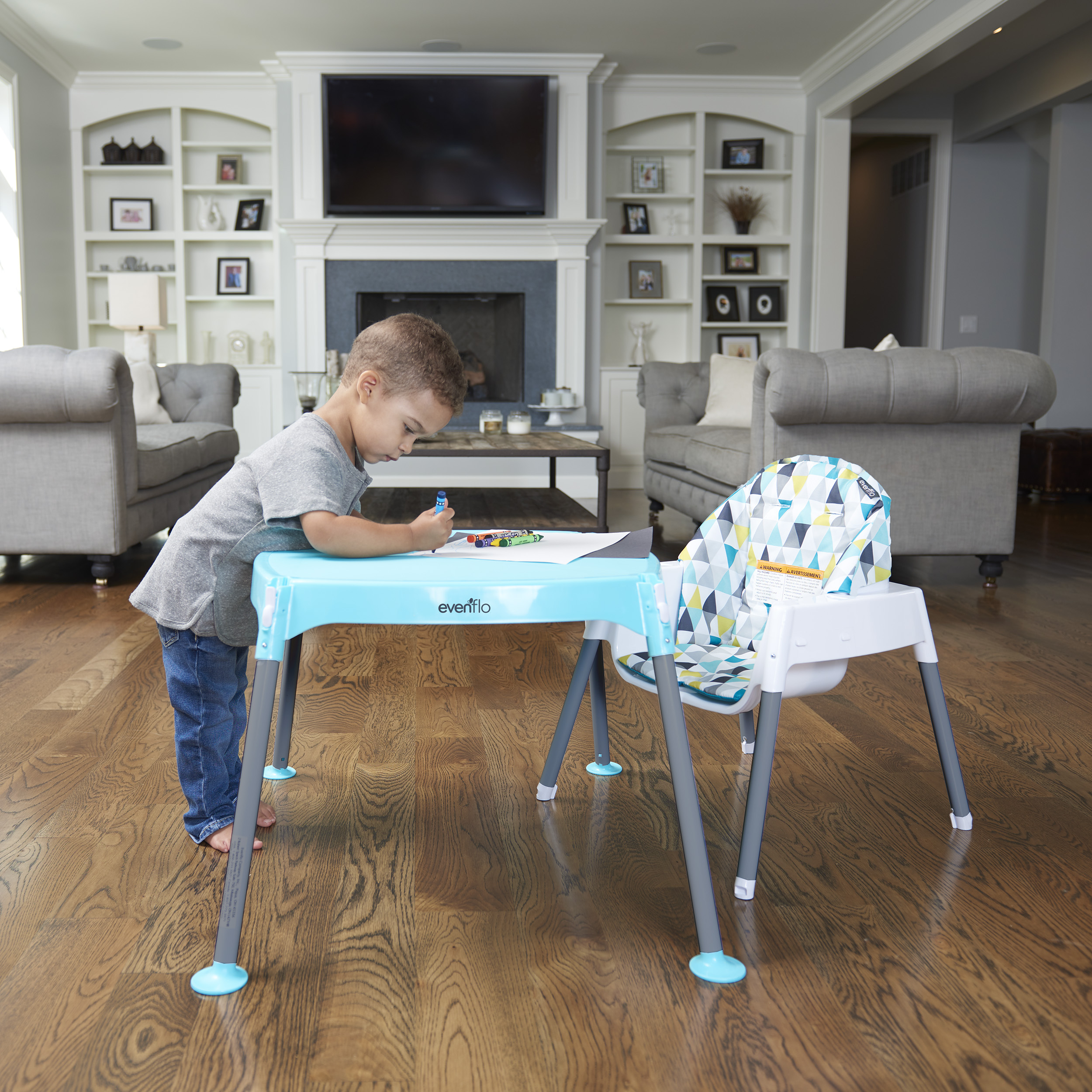 You can get FREE shipping or FREE in-store pick up!
This
high chair
grows with your child and can be used from ages 4 months to 5 years. There are 4 different positions that you can convert this high chair into so you can use it for years.
Stage 1 Position – A full-size mealtime high chair that puts child and caregiver at the right height and a secure environment for feeding success.
Stage 2 Position – A mini meal chair lowered to the floor for when the child is more independent and wants his feet on the ground.
Stage 3 Position – With the tray removed, your big kid now has a comfy toddler chair to sit comfortably while looking through books and socializing.
Stage 4 Position – Converts to separate playtime table and chair for your independent kiddo ready for snacks, crafts, and friends.