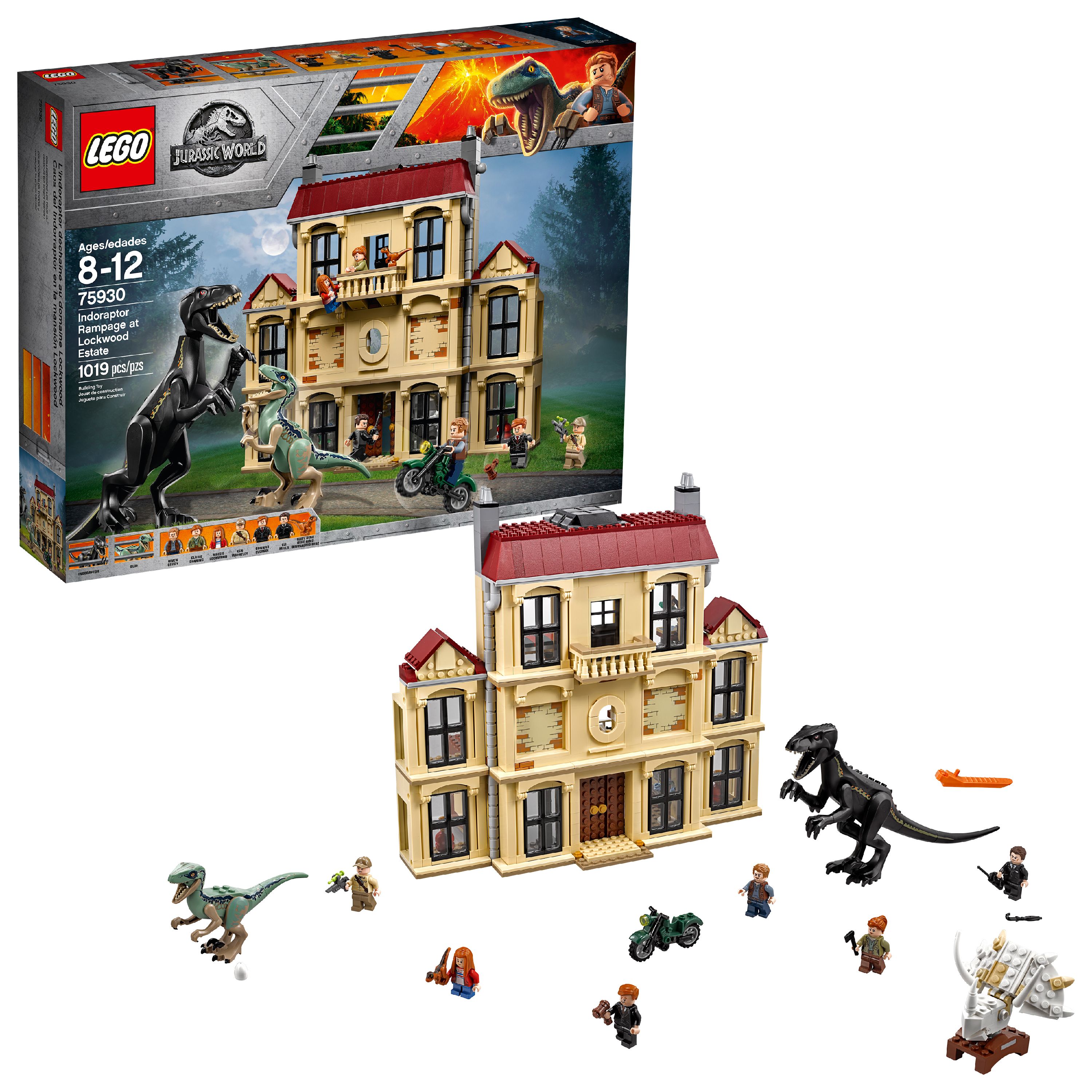 Nice markdown in time for the holidays!
Play out an epic dinosaur battle in this detailed set inspired by
Jurassic World
™. Help Owen, Claire and Blue rescue Maisie from the hybrid dinosaur inside the 3-level building, featuring configurable walls, a museum, laboratory, office, bedroom, removable windows, collapsing roof function and a large buildable triceratops skull. This toy for girls and boys includes 6 minifigures and 2 dinosaur figures.
Includes 6 minifigures: Owen, Claire, Maisie, Mills, Wheatley and Eversol, plus an Indoraptor and a Velociraptor Blue figure Also includes a baby dinosaur element
The 3-level Lockwood Estate features an office, bedroom with bed, laboratory area with museum display cases and a collapsible roof
Indoraptor and Velociraptor Blue feature posable limbs, head and snapping jaws
Also includes a buildable triceratops skull
Customize the estate using the configurable walls
Push the dinosaur heads through the windows to cause a smashing effect
Place the baby Velociraptor in the laboratory and run some DNA tests
Pull the lever to activate the collapsing roof!
Weapons include a tranquilizer gun and an axe
Accessory elements include an auction hammer, umbrella and a dinosaur egg
Lockwood Estate measures over 8" (22cm) high, 6" (16cm) wide and 8" (22cm) deep
Owen's bike measures over 1" (3cm) high and 1" (5cm) long
Indoraptor stands over 4" (12cm) tall
Triceratops skull measures over 3" (8cm) high, 3" (9cm) wide and 2" (6cm) deep