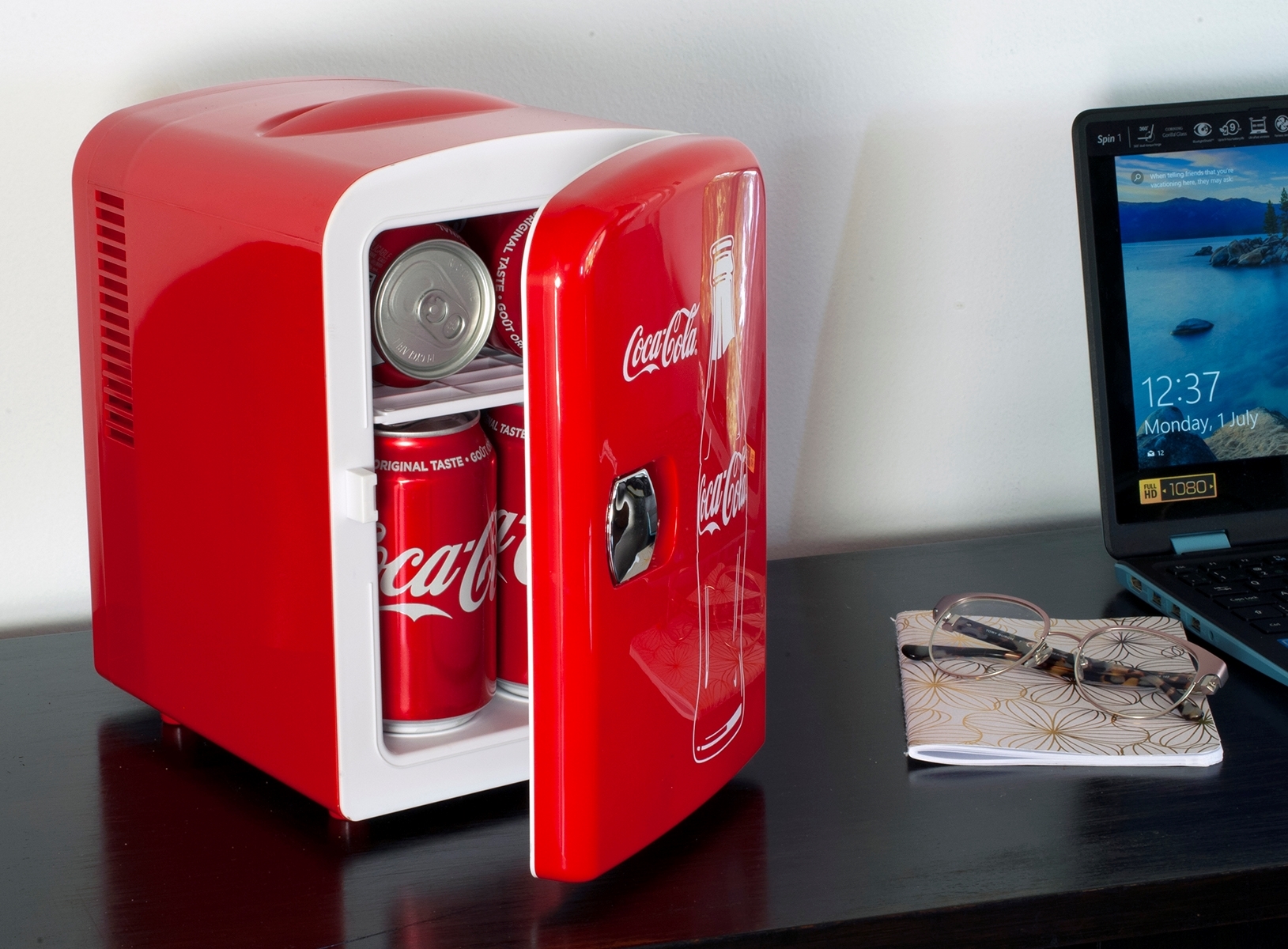 There are so many great uses for mini fridges! That's why we wanted to share with you
Coca Cola Mini Fridge on Sale
that we found! These are great for a door room or the patio. Make sure you check out all the
Walmart
Sales and Coupons we have posted!
Walmart has the classic look of
Coca Cola Mini Fridge
on sale for $29 (was $64)! You can use these in the office, car or boat! They come with AC and DC plugs. This mini Coke cooler is a perfect desktop accessory for your office, home, or dorm room. It comes with 110 Volt AC and 12 Volt DC plugs so you can plug it into any standard household outlet or use it in your car, boat, or RV.
Details
Personal mini fridge cooler featuring classic Sprite design – Ideal fridge for use at home or while on the go in your truck, boat or RV
Compact 4 L capacity holds up to six cans – interior is 5 x 5 x 8 and includes removable shelf so you can store small items such as yogurt, fruit, juice, bottles, or cheese
Features a self-locking recessed door handle – this mini Sprite fridge is easy to carry and store when on the go, while traveling in the car, boat or RV
Lightweight, compact and portable – 12 volt and 110 volt plugs included
Thermoelectric technology – reliable and efficient cooling with no CFCs
Cooler and warmer in one – Cools items up to 32 F below ambient temperature or switch to Hot mode to heat items up to 135F (57 C)