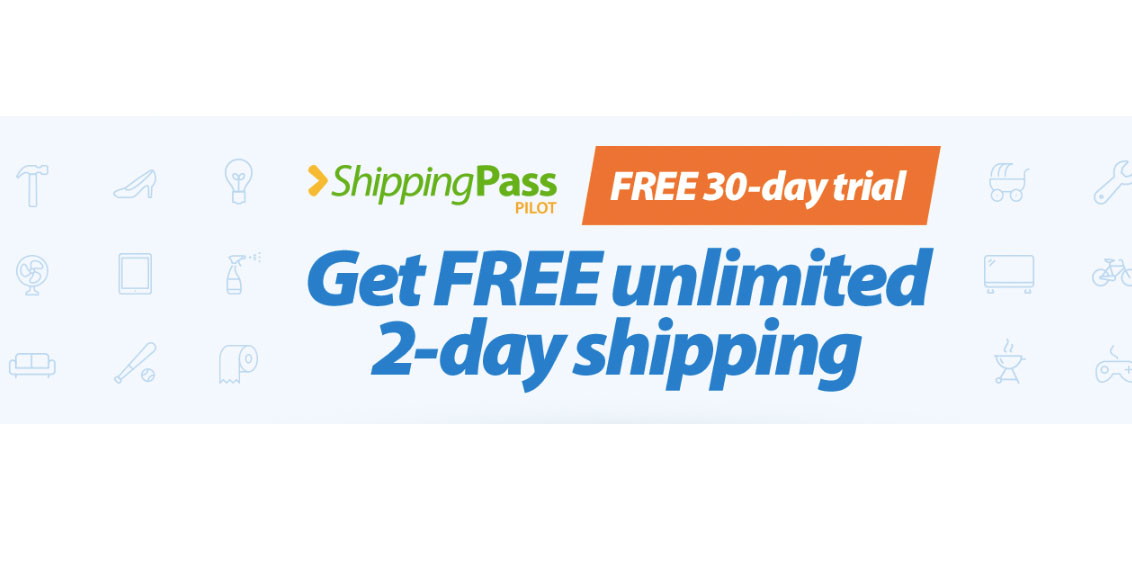 HURRY! Score a free 30-day trial to
Walmart's new program
—
Shipping Pass
! Shipping Pass is similar to Amazon Prime, only it works on items sold at
Walmart.com
. Score unlimited, free two-day shipping. The program costs $49.00 a year, but the trial is completely free right now! $49.00 for free two-day shipping on items sold at
Walmart
seems like a steal considering that's half the price of an Amazon Prime membership. Plus, you're able to score free returns online or in-store–wow! As if that's not enough, there is no minimum order. All eligible items ship for free for Shipping Pass holders. Normally, home shipping at Walmart is only free with a $50.00 purchase.
Reader Tip:
 After your FREE trial ends, your card will be charged $49.00 for the year, but you can cancel at any time.
Get
Cash back
on this purchase by using
TopCashBack
!
Sign up here
for
FREE
!
Tip: Open the TopCashBack link a new window, search for the store, select it and it will open in a new window. Once this happens, you can close that window and continue shopping from where you were. Doing this will log that you are shopping through TopCashBack without losing your place!