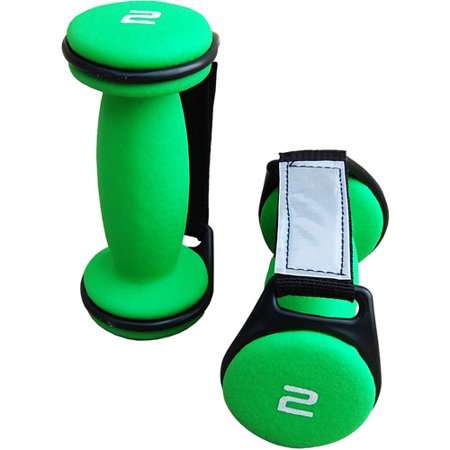 If you love to workout, you would want to invest in this
Gold's Gym 4-lb. Pair Walking Dumbbells
that are available at the lowest price of $3.99 with FREE Store pickup from Walmart. Great for personal use or a gift for friend or loved one! Gold's Gym 4-lb Pair Walking Dumbbells:
Perfect addition to walking or light aerobic workouts
Tones and tightens upper body
Cast iron with neoprene covering on Gold's Gym 4-lb Dumbbells
Comfortable to hold with sweaty hands
Reflective strip and adjustable Velcro straps
Walking dumbbells weigh 2-lbs. each
Note: This product contains one or more chemicals known to the State of California to cause cancer, birth defects, or other reproductive harm
Get
Cash back
on this purchase by using
TopCashBack
!
Sign up here
for
FREE
!
Tip: Open the TopCashBack link a new window, search for the store, select it and it will open in a new window. Once this happens, you can close that window and continue shopping from where you were. Doing this will log that you are shopping through TopCashBack without losing your place!