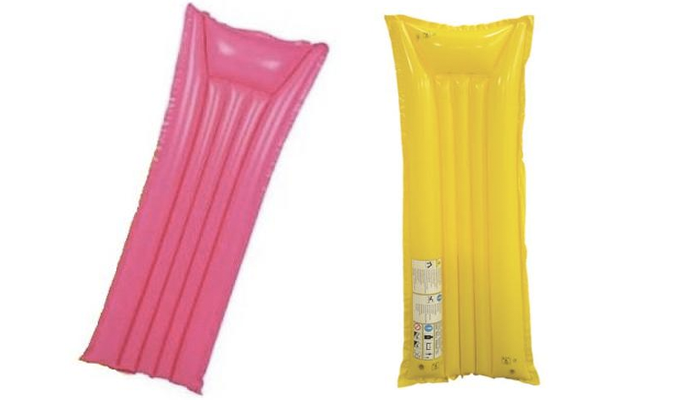 Looking to relax on the water this summer? Right now, you can score these 72" Economy Inflatable Swimming Pool Loungers for only $6.99 at Walmart.com—originally $15.99!
Each air mattress raft features 5 tubes and a contoured pillow that can comfortably lounge users 5'9 or shorter.
Start planning for the warmer weather, and grab your lounge mattress rafts today!
72" Pink Economy Inflatable Swimming Pool Lounge Mattress Raft (reg $15.99) $6.99 Shipping is free Final Price: $6.99 shipped
72" Yellow Economy Inflatable Swimming Pool Lounge Mattress Raft (reg $15.99) $6.99 Shipping is free Final Price: $6.99 shipped