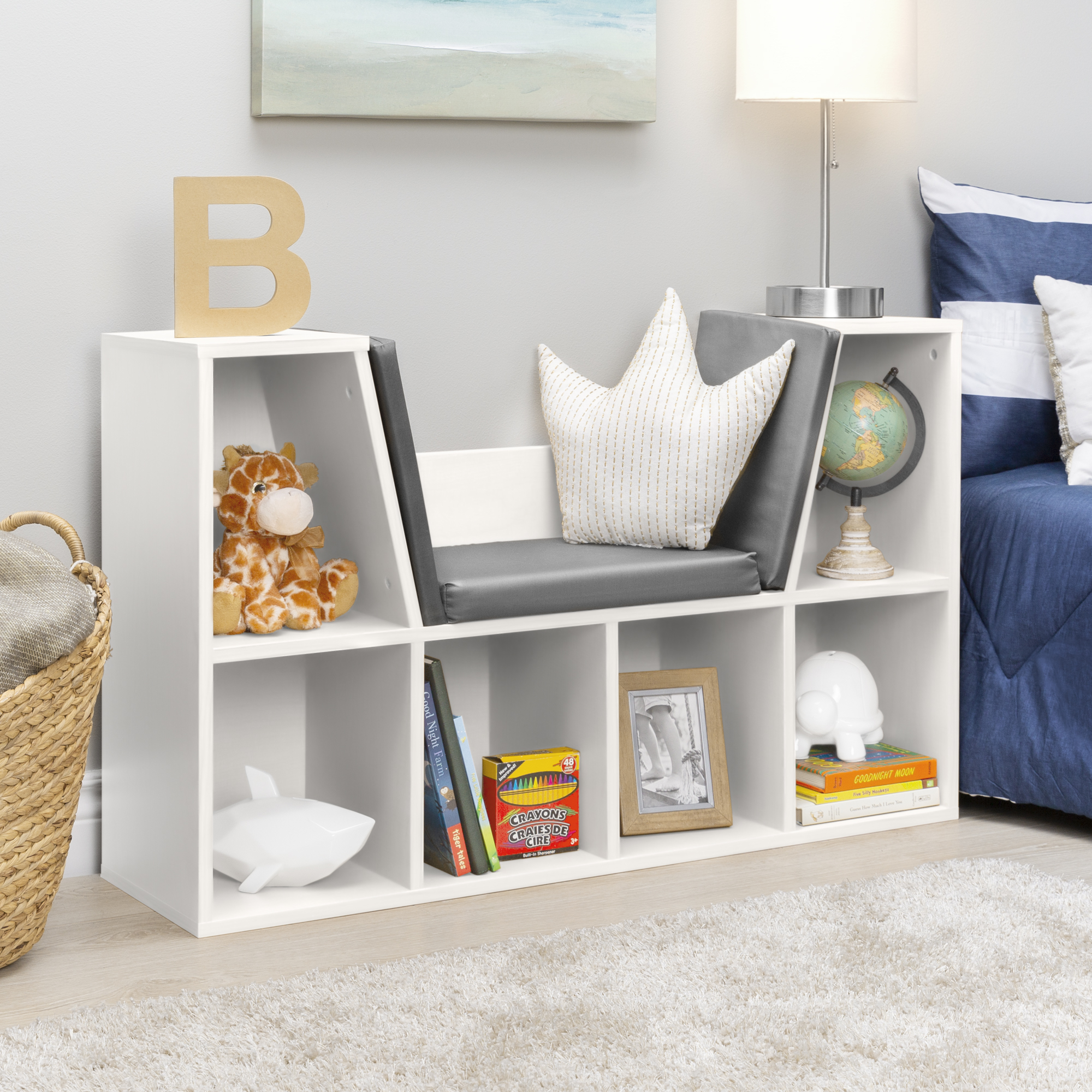 Upgrade your kid's room with a furniture piece that promotes education and organization. Designed with a cushioned
nook
, this childrens bookshelf will be a comfortable escape for kids as they get lost in countless stories. Its 6-cubbie design lets children neatly store books, toys, and more, while the straight edges add a decorative element to their bedroom. With this bookcase, story time may just have to be extended.
FEATURES:
Multipurpose bookcase is crafted with a 6-cubbie design ideal for books, toys, and more
Perfect tool for teaching children the value of organization
Cushioned reading nook encourages kids to sit and crack open their favorite story
Designed with areas to place a lamp or pictures, perfect for decorating the room
Durable material will hold firm for years as staying organized becomes second-nature for your child
Weight Capacity: 110 lbs.
DIMENSIONS:
Overall Dimensions: 40.25"(L) x 12"(W) x 25"(H)
Shelf: 1.25"(L) x 9.25"(W) x 10.45"(H)
Seat: 19"(L) x 11"(W) x 13"(H)
Floor-to-Seat: 12"(H)
Cushion: 42.5"(L) x 11"(W) x 1"(Thick)
Weight: 40.1 lbs.
SPECIFICATIONS:
Material: Polybutylene, Melamine
Cushion Material: Polyester, Cotton
Assembly required (with instructions)
BCP SKU: SKY4546
SHOP THE LATEST DEALS FOR THESE STORES: