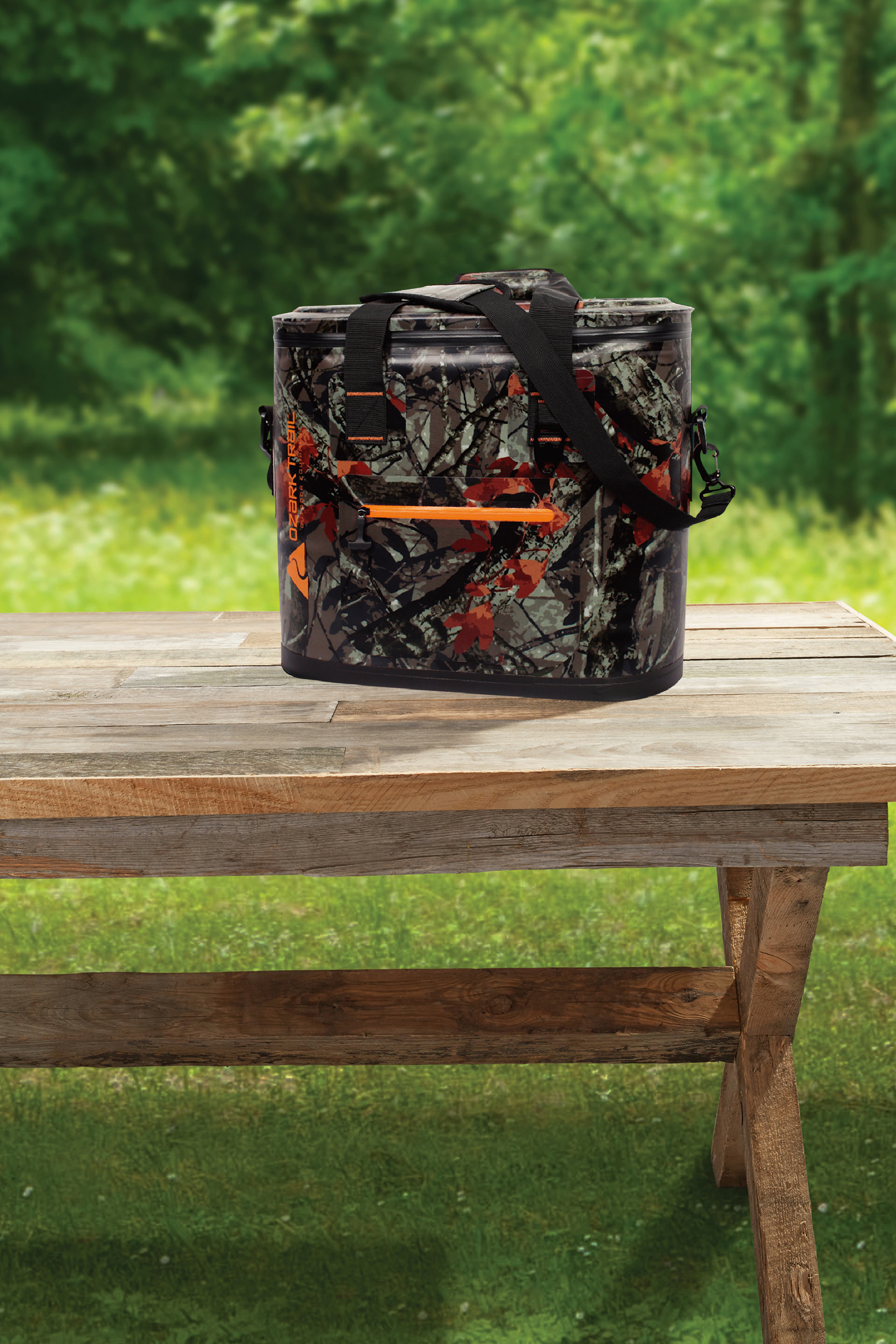 This cooler
is made from durable, heat-welded construction and coated material. It has thick foam insulation to keep your drinks cold for up to two days while the leak-tight zipper helps keep all water and air inside the cooler to ensure the contents stay cold. It has a large capacity that will fit 30 cans or up to 22lbs of ice!
The cooler has a front pocket and includes a mounted bottle opener. Awesome! The shoulder straps are padded and premium zipper lubricant is included to allow for the smooth operation of the heavy-duty zipper if needed.
Check out this helpful review…
This is a perfect cooler for your needs. We used it at the lake. Perfect for on the boat. Doesn't take up much space. It is tall and narrow. This cooler also floats which is a plus. It also comes with a zipper lubricant that you will need to use. Without it, the zipper is really hard to open and close. It never leaked and kept our drinks cold. Super for the price!