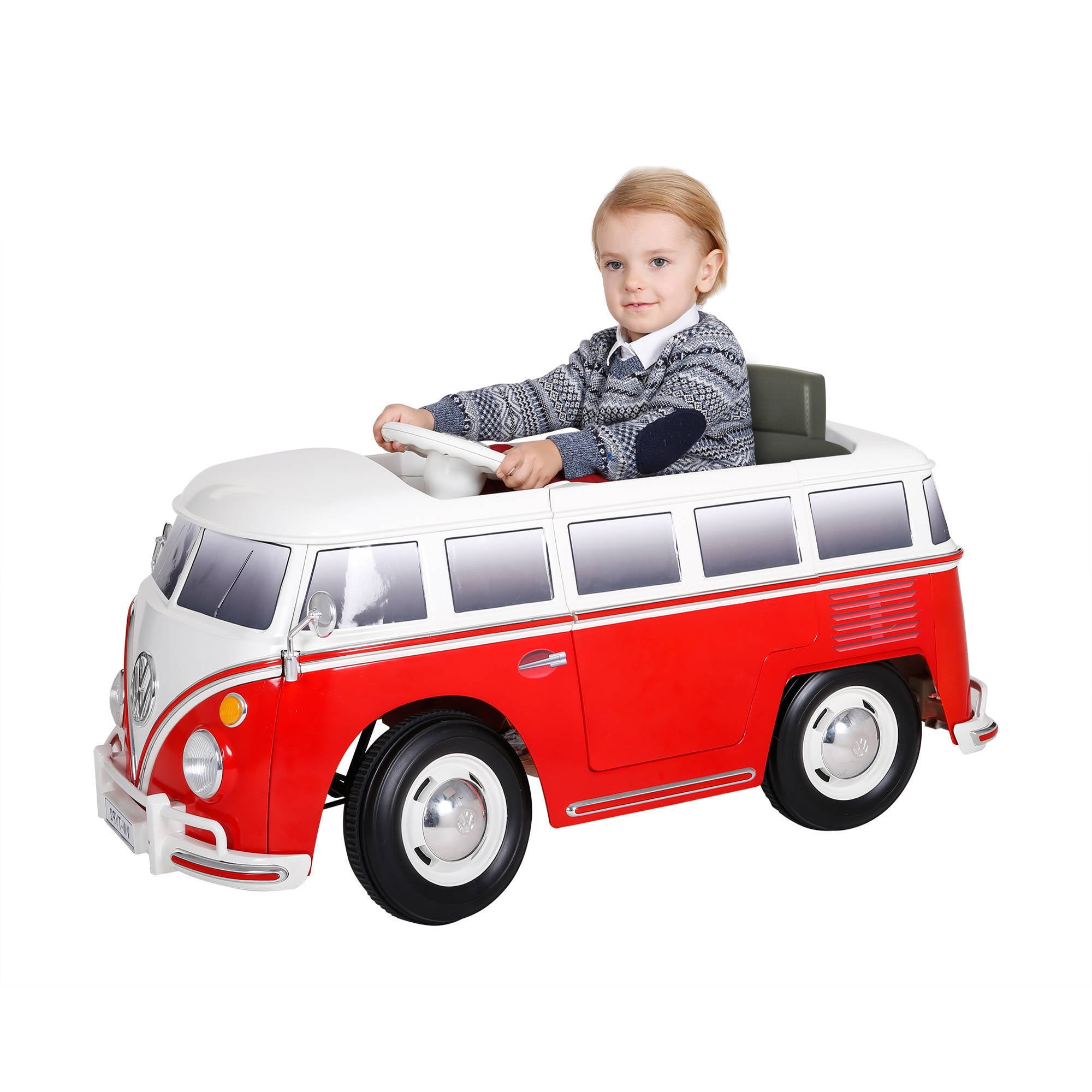 Hurry! The 
RollPlay 6V VW Bus Battery Powered Ride-On
is just $109.00 at Walmart. That's $90.00 off of the original price–wow! Get your child ready to have fun with this groovy RollPlay VW Bus Ride-On. The classic exterior and the innovative interior allows kids to experience a unique vehicle. This bus can drive both forward and in reverse with a speed of 2.5 mph. Other exciting features include two opening doors for easy in and out, working headlights and realistic sounds. It also has a MP3 connector, no-slip rubber traction slips and much more. Kids will jump back in time, but jump forward in fun with this VW bus toy. Sculpted from heavy-duty plastic, the frame is sure to stay free of rust. Minimal assembly is required before use. The chrome details add a stylish look to this item,while the tires make off-roading a breeze. The charge time is around 8-12 hours and it is recommended for ages 3 and up. It has a weight capacity of 77 lbs and can accommodate one rider. Shipping is free with a free 30-day trial to Shipping Pass.
Get
Cash back
on this purchase by using
TopCashBack
!
Sign up here
for
FREE
!
Tip: Open the TopCashBack link a new window, search for the store, select it and it will open in a new window. Once this happens, you can close that window and continue shopping from where you were. Doing this will log that you are shopping through TopCashBack without losing your place!