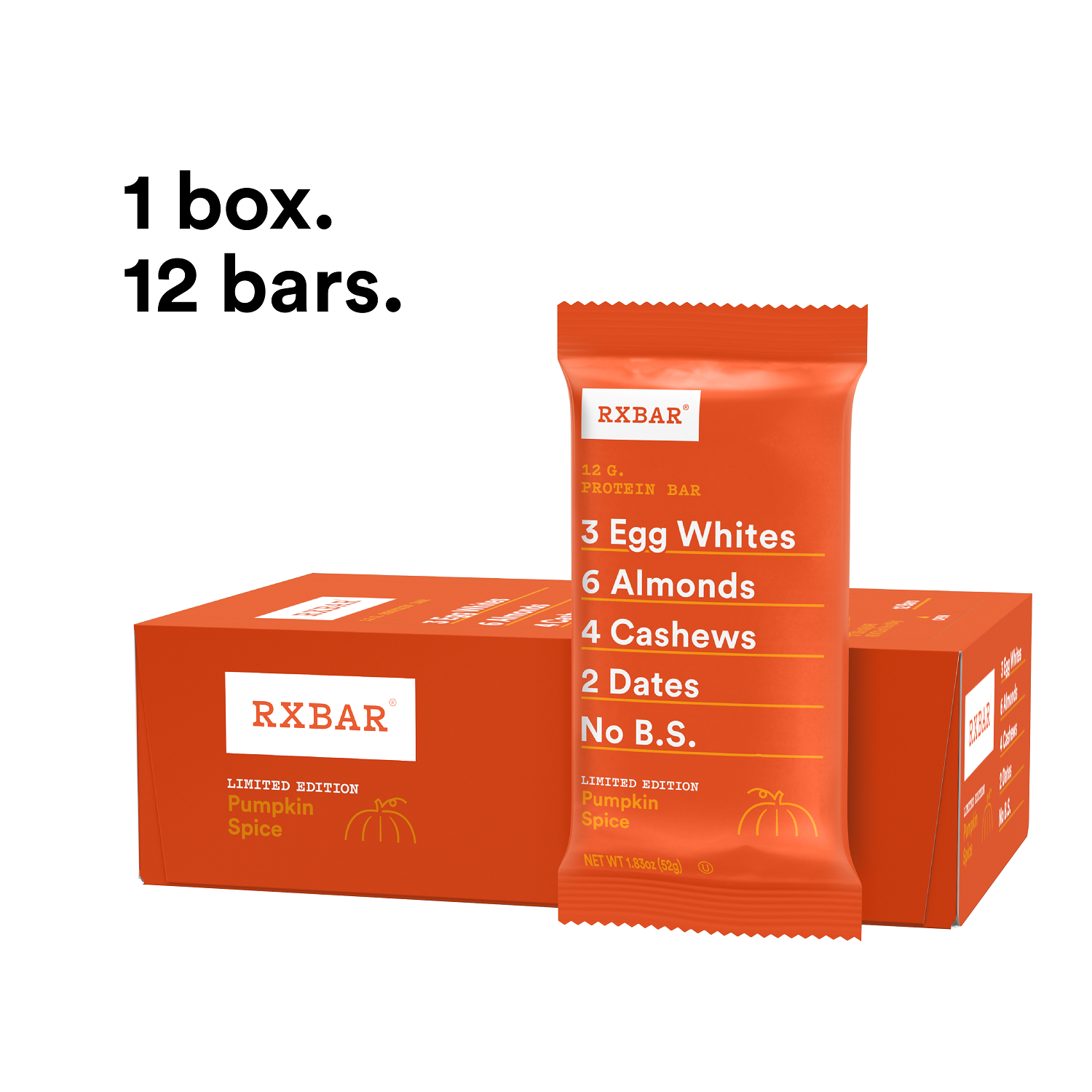 Just $1.57 per bar!
Yes, we make
protein bars
. But really, we're in the egg business, and the date business, and the nut business. You get the idea. We keep things simple, so the core ingredients are everything. We take a hands-on approach to ensure each and every product we put our name on lives up to our high standards for taste, quality, and nutrition. Egg whites for protein. Dates to bind. Nuts for texture. Our core ingredients are all there for a reason. No free rides. No fillers. No B.S. Just good, clean food with 100% natural flavors. What you see is what you eat. Our limited-edition Pumpkin Spice flavor is our take on a fall favorite, pumpkin pie. Combining pumpkin, ginger, and nutmeg, this bar will keep you coming back for more.
Choose free in-store pick up if available near you; otherwise, score free 2-day shipping for orders under $35.
Have you tried Espira? Espira is the only line of supplements you'll find that focuses on supporting your natural energy by taking all of your lifestyle needs into consideration.