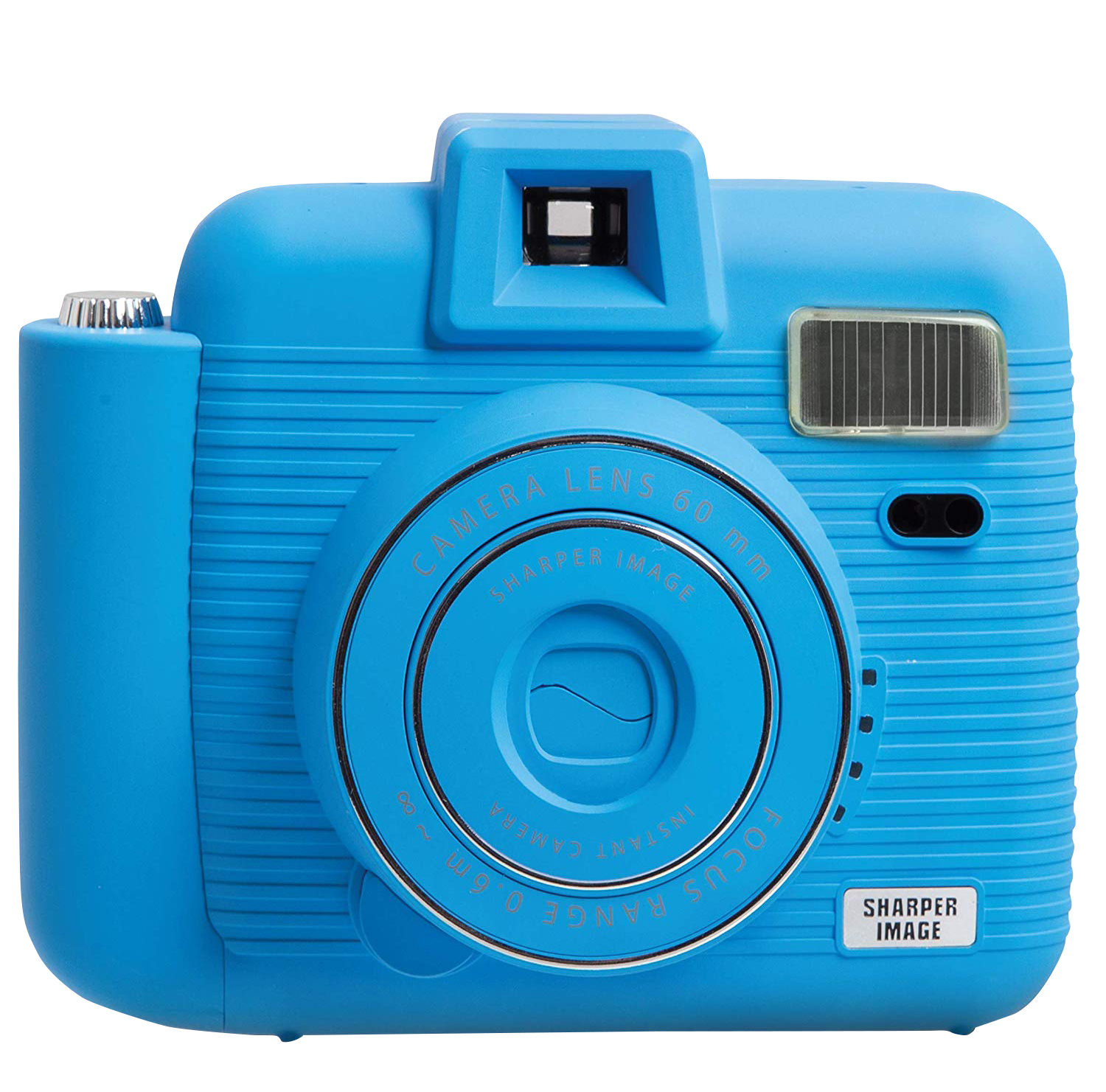 Walmart
has it on sale for just $19.99, down from $44! It's compatible with Fujifilm Instax Mini Film. Make sure you're checking all of the awesome
Online Deals
we have shared. I love that it's compatible with the Fujifilm Instax film!
Take your camera with you anywhere for photo keepsakes on the spot. Use ISO 800 instant mini film to print miniature photos in seconds to share with friends, family, or just to keep for yourself.
Capture and preserve memorable moments with the push of a button with the Sharper Image Instant Camera. Can be used with Fujifilm Instax Mini Twin Film. Frame shots with the help of the real image viewfinder and take pictures rapidly with the 1/60 second shutter speed. A 0.6M-infinity focal range allows for capturing detail in the distance and an automatic flash provides illumination in low light settings. Instant camera also prints off pictures right after they are taken, so you'll always have a hard copy on hand as needed. A camera strap is included for convenient transport and added security.
Details:
Film Format: Fujifilm Instax Mini Twin Film
Uses Hi-Speed ISO 800 instant film
Image Size: 62 x 46mm / 2.44" x 1.81"
60mm camera lens with 1/60 second shutter speed
Shooting/focal range: 0.6m – infinity
Real image type viewfinder
Automatic flash
5-minute auto power-off function
Also includes camera strap and two AA batteries