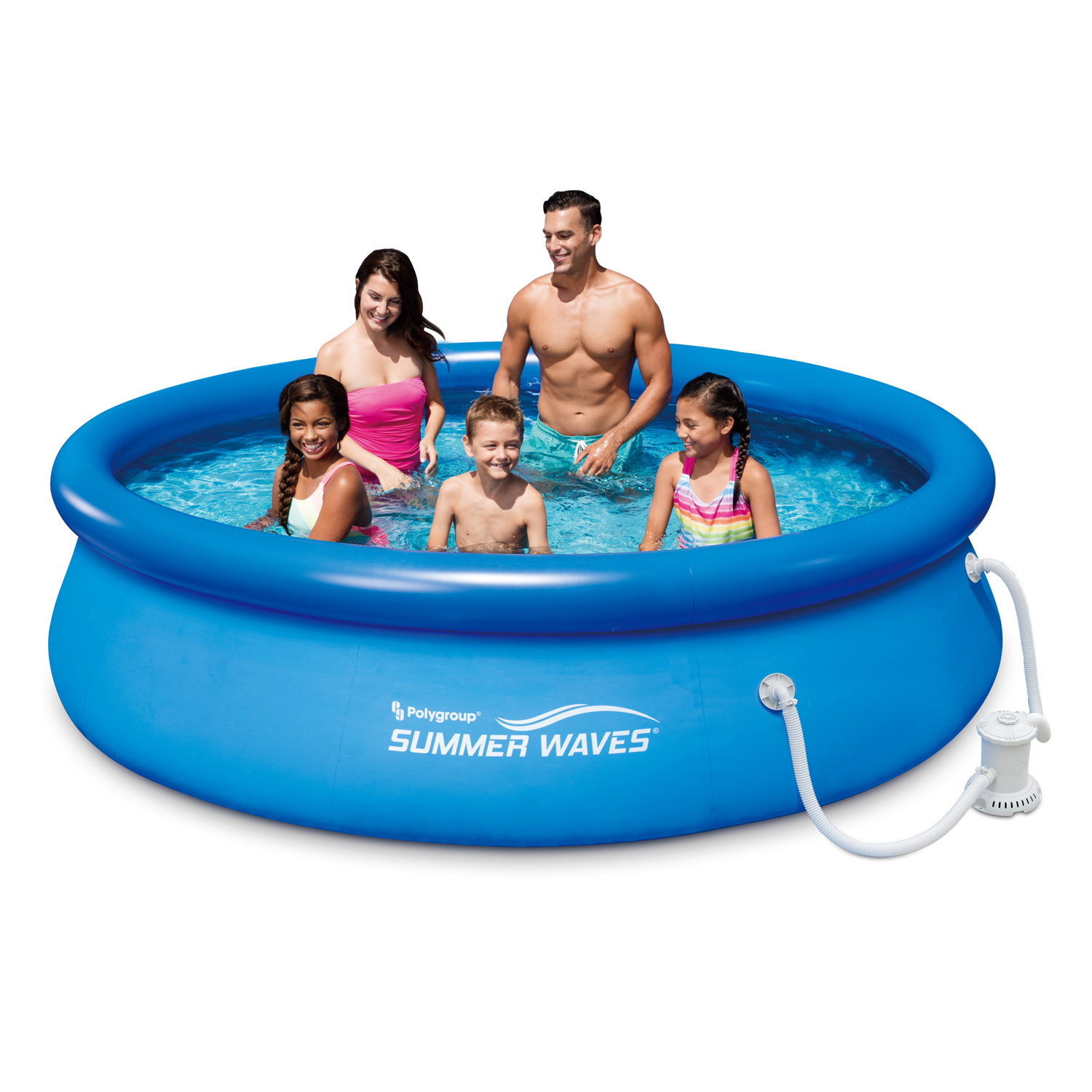 Get ready for this summer!
Designed with an inflatable top ring, it rises as it fills up with water for a quick and easy set up and comes with a powerful filter pump with a ground fault circuit interrupter that will keep your pool water clean and fresh all summer long. At 30" deep and 10' wide, this round inflatable pool will provide you, your family and your friends with endless hours of splash time and wonderful memories to be made. Splash the day away in the privacy and comfort of your own backyard to keep kids outside and enjoying the cool water while beating the heat with this Summer Waves Inflatable Pool. It's constructed of durable PVC to last and perform giving you maximum performance all season long for hour of endless excitement. It's convenient and so easy to set up you will be in the water cooling off before you know it.
Quick and easy assembly
30" deep
10' wide
Includes filter pump and cartridge with built-in chlorinator
Durable and lasting construction
Inflatable top ring design
Ready for water in minutes
Recommended to replace the filter cartridge every two weeks
Quick set inflatable pool 10' x 30"
Blue color
Endless hours of fun and entertainment
Ideal for the whole family to enjoy
FREE Shipping or in free in-store pickup!